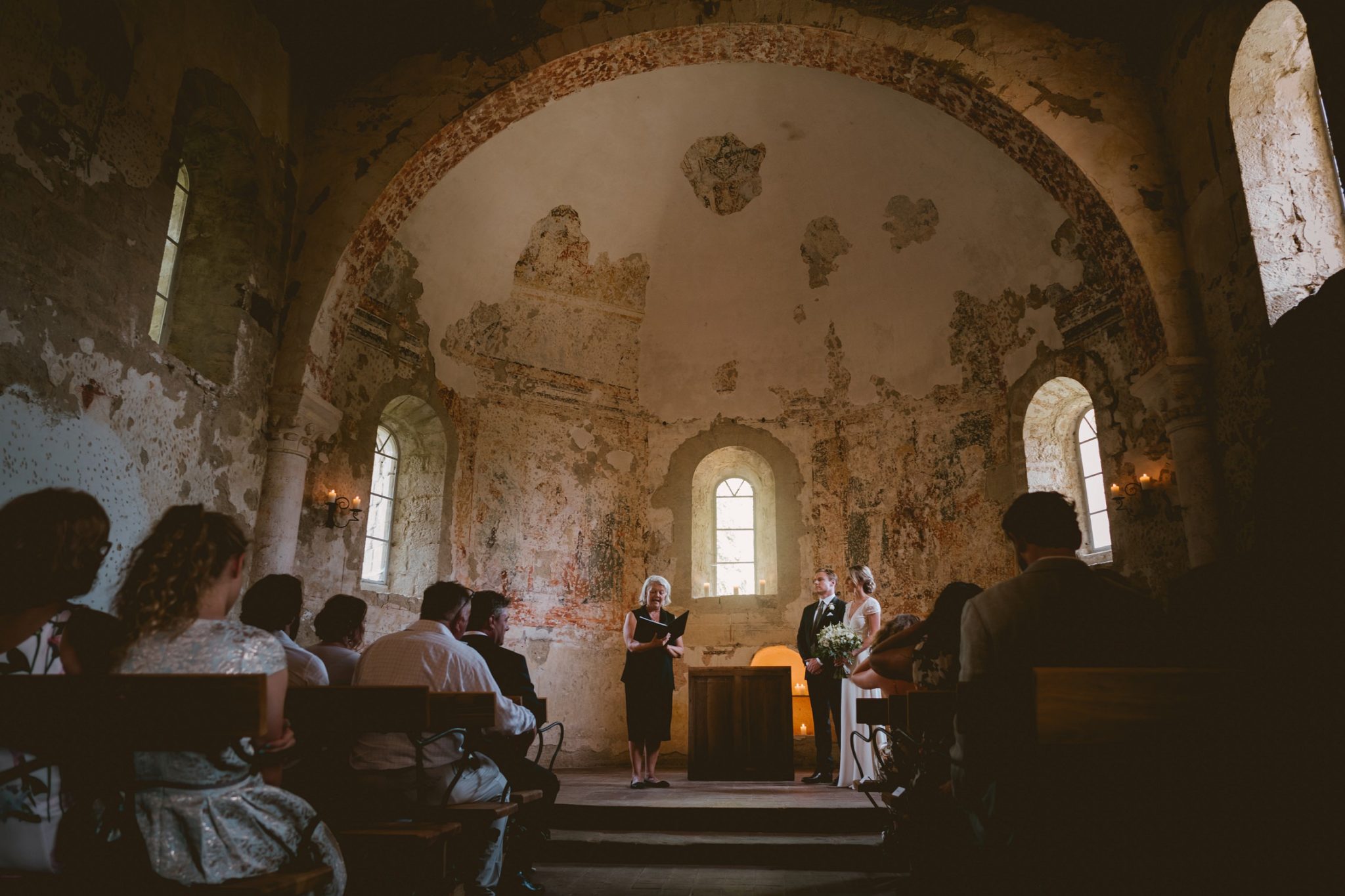 Oh my gosh, what dream it is to be able to photograph a wedding in such stunning place like this. This, is Chateau de Queille just south of Carcassonne in the South of France.
One of the lovely things about this chateau is that everyone can get ready in the same space and yet never meet. Max got ready downstairs in the lounge, while Candice got ready with her girls upstairs. This is great for me as it means I can capture both parties during their getting ready fun.
True beauty
Candice looked a true beauty before her hair and make up were done - but she looked effortlessly stunning after Annette from an English Hairdresser in France had finished.
One of the overwhelming delights of the chateau (there are many) was the chapel where their humanist ceremony took place. Conducted by the lovely Sandie from English Celebrant in France, she guided them through their beautiful vows with grace and humour.
Chateau de Queille nestles in a little valley, the chateau sits on the side of a hill and the gardens and pathways slope gently down to the meadow where Candice and Max held their wedding breakfast and speeches. This is always on of my favourites parts of the day, everyone is relaxed and ready for some reminiscing, tender moments and belly laughs - the speeches didn't disappoint.
Pool time!
Once dinner was over, the guests returned to the main chateau area near the swimming pool! Did I mention it was HOT. And HUMID. You can only guess what happened next! Nearly everyone got in the pool at one time or another. The best men and groom even jumped in IN THEIRS SUITS at one point during the night!
It was such an incredible day and I'm already dreaming of going back. So do get in touch if you are planning your wedding at Chateau de Queille or in France. I promise not to jump in any pool with my cameras!
If you need a Chateau de Queille Wedding Photographer please do get in touch – as I'd love to be there to capture it for you