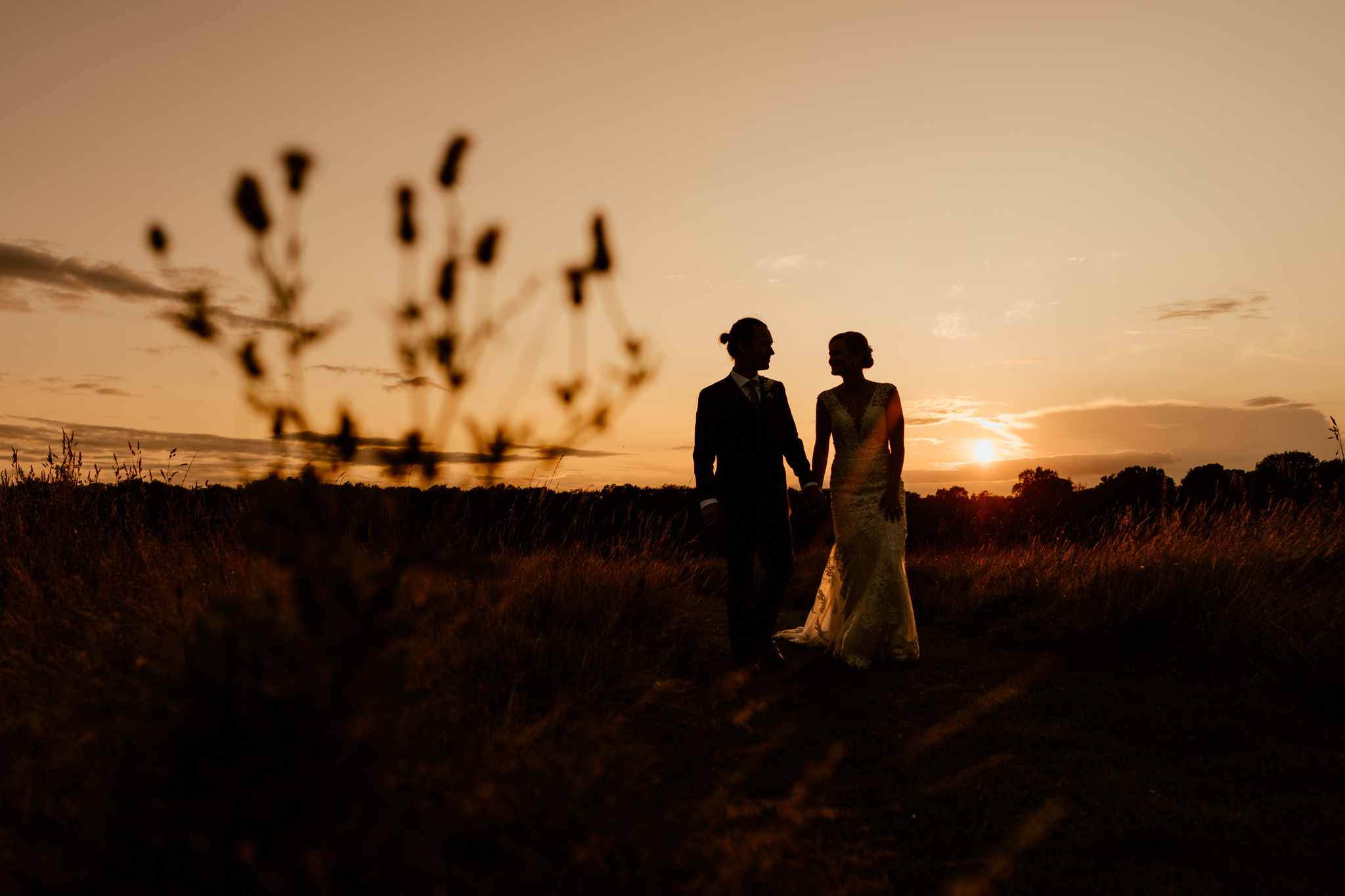 I absolutely adored this wedding at High Billinghurst Farm in Surrey - it was everything you could imagine from a wedding that had been postponed because of covid. Filled with all their family and friends it was a day of laughing, hugging, more laughing and just people having the best time. It was a total joy to photograph.
High Billinghurst Farm Wedding Photography
Not only did Lydia and Jake pull out all of the stops in making it look fantastic - (Dream Team list below) they also had Bell Tents for guests to stay over as well. (ah man, how I wish I'd nabbed one) as they looked brilliant.
Here's my quick roll call of favourite moments - The Church (WOW), Jake waving at guests while being pelted with confetti (legend), Lydia eating a sausage roll while getting ready with back to front shirt on to save her dress, the sunlight breaking through the clouds, which changed the whole day from a cloudy one to glorious sunshine, our portraits at GOLDEN HOUR, and the dancing, OMG, the dancing!
And the loveliest review from Lydia:
"Oh. My. God. These photos are absolutely STUNNING!
We can't stop looking through the photos! I absolutely adore every single one. We've just started sharing them on social media and you have had many many compliments. Your work is incredible and you made us feel so at ease from the initial point of booking, to the love shoot to the big day itself. The entire day ran so smoothly and everything seemed to be calm and under control. Your suggestion of having a few photos whilst everyone started to sit down and then being announced into the room led to one of my favourite moments of the day - the absolute roar we had when we walked in! I've never felt more like a rockstar.
We just wanted to say how much we appreciate you and the service you supplied to us. I'll definitely be recommending you to every future bride and groom I know (or anyone looking for a photographer!).
You are one in a million."
Just the best of days. Here's a selection of my favourites - ENJOY x
Want to book me for for your High Billinghurst Farm Wedding (YES PLEASE) then get in touch HERE
DREAM TEAM:
Florist - Mad Lillies
Caterers - Caper and Berry
Venue High Billinghurst Farm
Band - Super Spokes
Make up by Storme Make Up
Dress from The Wedding Dress Shop
Bell Tents supplied by Great British Bell tents