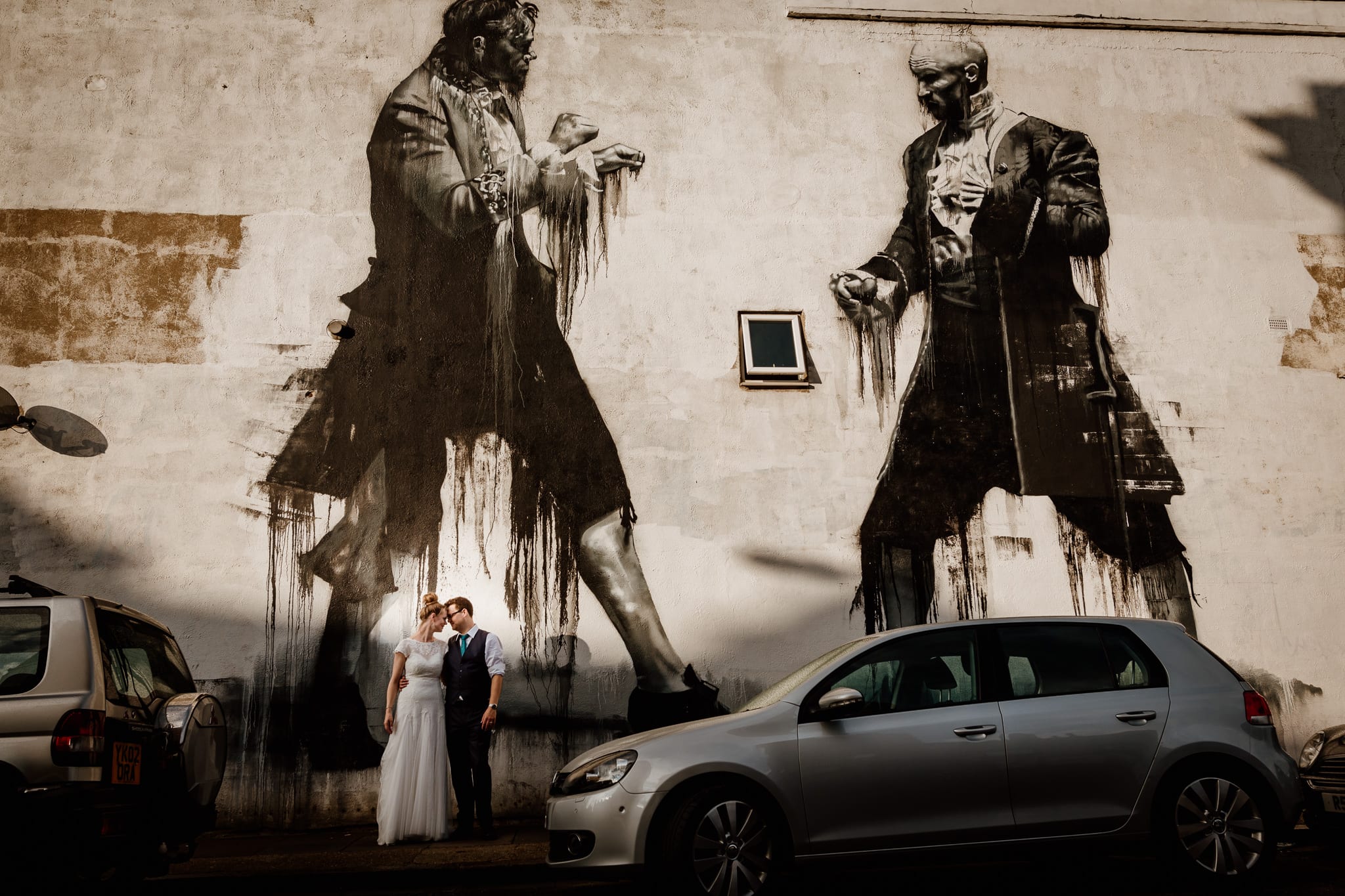 I loved being the wedding photographer at The Asylum Chapel for Lydia and Luke's wedding London. It was absolutely stunning.
Luke and Lydia wanted to create a beautifully, intimate, family friendly day for their wedding - and they pulled it off completely. They got married at the stunningly evocative setting of the Asylum Chapel at Caroline Gardens in Peckham and then went onto the East Dulwich Tavern in East Dulwich. I love this area so much and it felt so good to be working in the place I used to called home - albeit 10 years ago!
Beautiful tones at The Asylum Chapel
The Asylum Chapel is beyond stunning. It has the most incredible light and muted blue grey colour palette. The light bounces around the walls and creates beautiful pockets of light - it's sublime.
If you're looking for somewhere unique and alternative - then the Asylum is a great place to choose. The building is a disused old church on Asylum Road. It really does make a wonderful backdrop for the day.
After chilling out at The Asylum Chapel after the ceremony for an an hour or so, we moved on to one of my favourite pubs in London - the East Dulwich Tavern or EDT as it's affectionately known. Luke and Lydia had free run of the upstairs at the pub and used half of it as a creche and soft play area for all the children. One of the hardest things about weddings is keeping children entertained and they did it brilliantly - safe, in view of the adults and lots of fun toys to keep them happy.
Brilliantly inspired Bake Off!
One of my favourite moments of the day was when Luke and Lydia asked guests to bring along cakes and desserts for the pudding. They kindly asked three of the older children to judge their Bake Off inspired contest. The children were brilliant, they were so wonderful to watch - demanding, critical and so very knowledgeable... I'm not sure I would want my cakes judged by them! 😉
Relaxed couple portraits
I left after a few couple portraits and group shots with family and friends outside the pub next to the now famous street wall art by Conor Harrington and I grinned like a Cheshire Cat all the way home!
On receiving their photos, Lydia sent me a message:
Thank you again for your absolutely beautiful photos. We are so lucky to have found such a delightful and talented photographer to capture all of those lovely moments from our special day. We were so nervous about it, but our favourite part of the day was the ceremony at the Asylum. It was so atmospheric and magical and your photos have just captured that so perfectly. It is so lovely to see everyone looking so happy, and you have managed to get such lovely shots of all the children, which we know is not an easy task!
It feels like a lifetime ago already, but each time we look at the pictures it all comes flooding back – and I still shed a tear every time I watch the lovely slideshow. The pictures are absolutely everything we hoped for and more, and we can't wait for the next opportunity to book you for another session!
It was such a glorious day.
If you're looking for an Asylum Chapel Wedding Photographer - then please do get in touch!