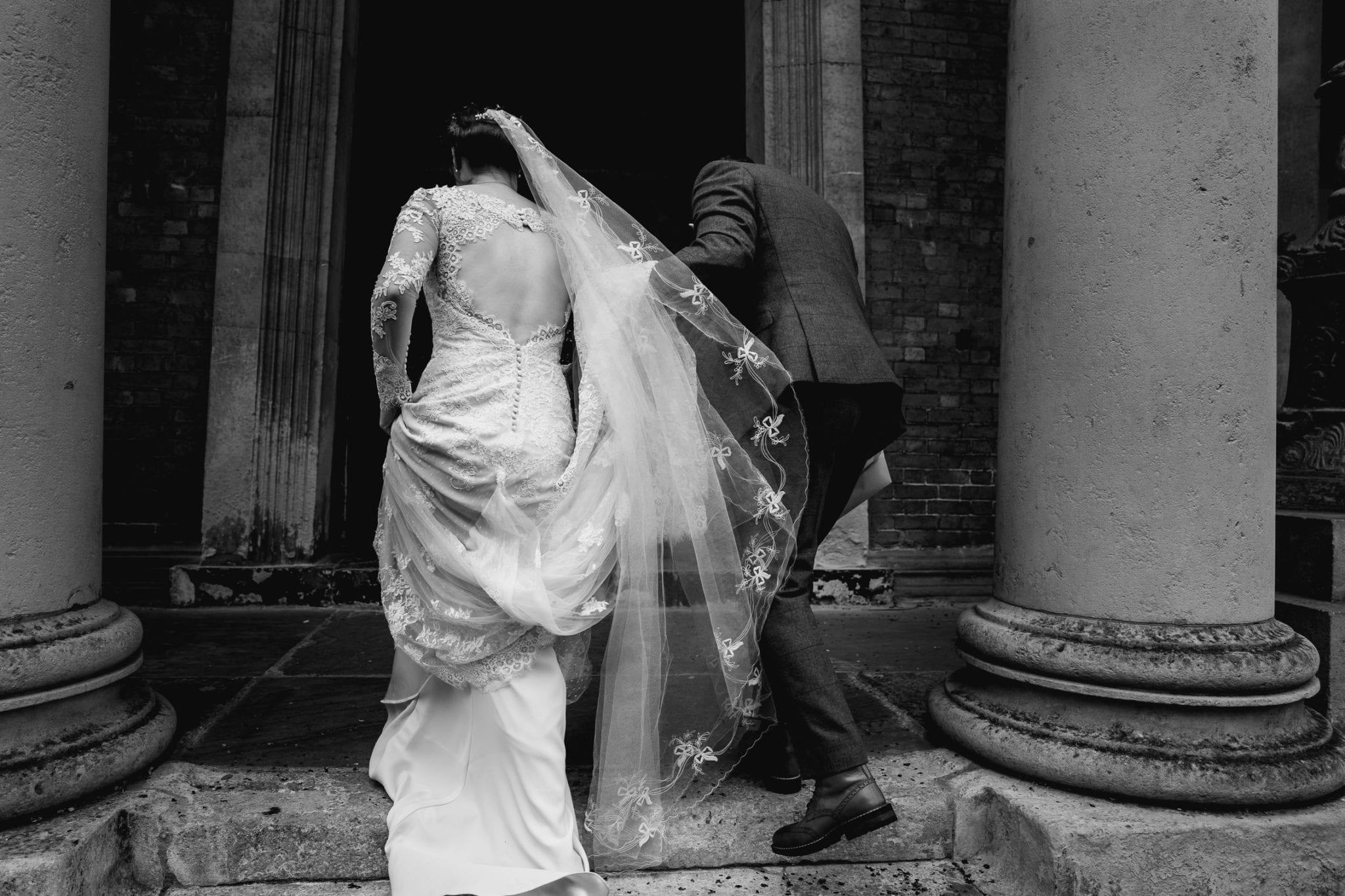 Greta and David had the most stunning wedding day at the Asylum Chapel in Peckham in London, followed by a reception at The East Dulwich Tavern in East Dulwich. I used to live in Peckham so was very happy to return to my old stomping ground! It was such a joy to do their wedding photography.
David arrived at The Asylum early and the plan was to invite guests to have scones and tea - which was such a lovely touch to make all their guests feel welcome and warm.
I absolutely LOVE photographing weddings at The Asylum Chapel in Caroline Gardens, Peckham. The light is just incredible and captures the beautiful, textures of the Asylum walls. Everything about the old chapel is like a fine art painting.
The Asylum Chapel Wedding Photography
Once all the guests were warmed up and seated, Greta arrived and looked utterly stunning in her vintage lace gown and red velvet shoes. David and Greta are massive fans of Peaky Blinders so much so it seeped into their wedding day theme - minus the violence of course!
After the service, guests were served either tea or prosecco, before they headed off to continue the party at The East Dulwich Tavern, a sort bus ride away.
Incredible light at The Asylum Chapel
The East Dulwich Tavern has a great upstairs space for weddings and events. And much like the Asylum is has beautiful light coming in from the large windows.
And oh, these two may look like quiet souls - but oh yes they know how to dance! (*I think tequila helps!)
If you're planning a wedding at The Asylum Chapel and need wedding photography, I'd love to be there to capture it all for you - do get in touch!
Here's a few of my favourite images from the day. x