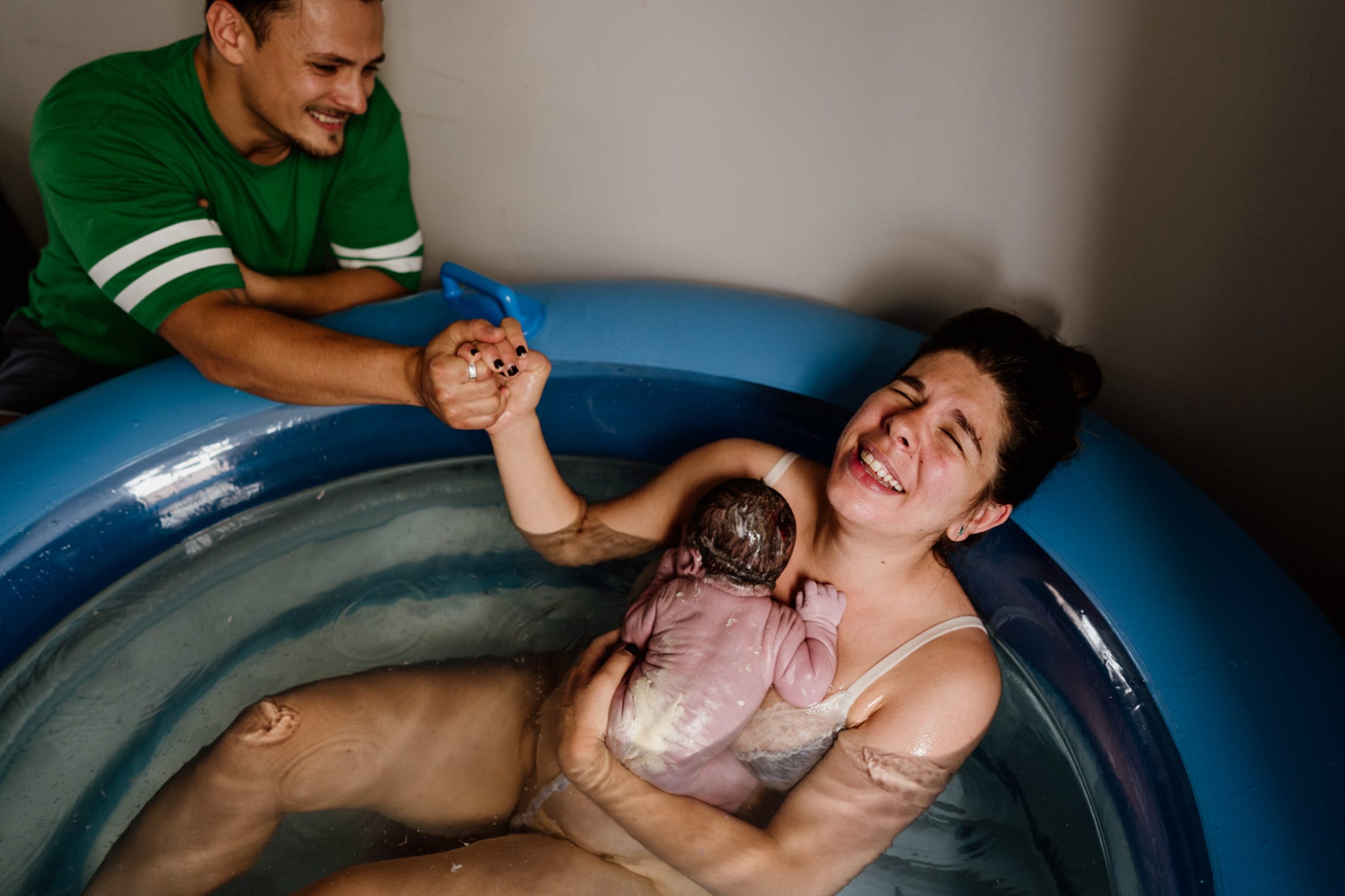 I was lucky enough to do this birth photography in Aylesbury. Timea, my lovely friend and fellow photographer, wanted me to capture the birth of her second child.
If you were able to bare witness to this birth you would have been blown away by how incredibly calm and peaceful Timea was during her birth to second son Erik. Even the midwives who attended were impressed with how mum slowly and calmly breathed her baby into the world.
Birth Photography in Aylesbury
Timea texted me on a Friday morning in July at around 8am and said she thought her contractions were starting and that she'd informed the midwives. I immediately got ready and collected my camera gear and headed out the door.
When I arrived about 9am, I couldn't really tell if Timea was in labour or not - she seemed so calm and everything was so relaxed. Timea later told me that that she loved being at home, with all her things around her and the tv playing some Bob Marley (excellent music choice)! But the midwives from Bucks Healthcare assured me the baby was coming today! At the first check Timea was already 6cm dilated. The baby was definitely coming today!
I haven't included the photos of the actual birth in these photos - just to protect the privacy of the mum - but I think you get an idea of the incredible experience it was.
Timea said after seeing the photos:
"Oh my goodness. I don't think you can imagine how much these photos mean to me."
Thank you so much for looking and do get in touch if you are looking for a birth photographer - whether at home or in hospital. I'm lucky enough to have three great maternity hospitals and birth centres near me. (Milton Keynes, Luton and Aylesbury).
So, if you're looking for birth photographer in Aylesbury or surrounding area – then I would love to be there to capture it for you. Please do get in touch.