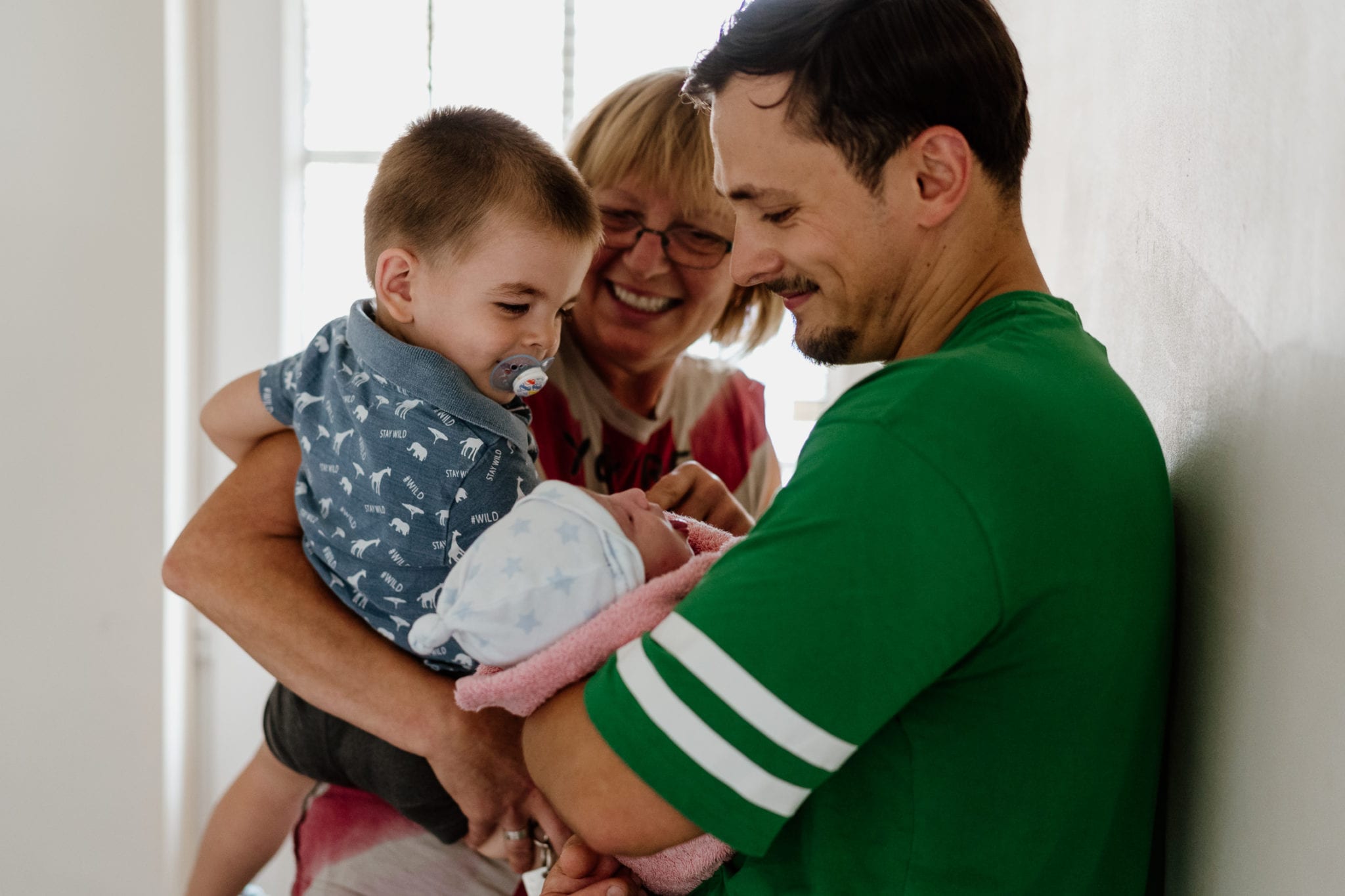 I'm Sharron and a Leighton Buzzard birth photographer. I'm passionate about photographing women during birth. I believe that these moments are precious, intimate and healing. Birth photography is powerful, real and we shouldn't shy away from having these photos taken. Here are my reasons why.
---
When I tell people I photograph births there are normally two reactions –
1. "Wow that's amazing, how incredible to do that."
Or
2. "Ugh that's disgusting, I don't know why anyone would want that!"
It's still pretty new in the UK but it's importance and value is growing and it's easy to see why. It really isn't all about blood, guts and having your V-JJ on display!
Birth photography isn't for everyone – and that's ok. BUT I think it's really important to look at the positive reasons why you should hire a birth photographer.
Priceless moments
1. Birth Photography isn't just about the birth bit. It's about the whole story of you becoming parents, siblings meeting their new baby for the first time, the anticipation, your reaction to seeing your baby for the first time. All those beautiful moments with your partner holding your hand, kissing your forehead, supporting you. It's telling the story of your relationship, the anticipation of the new arrival and capturing those first precious moments of a new life. It's priceless moments like this I want to capture for you.
Sensitive and artistic imagery
2. Yes your husband, partner or doula, etc, can capture a few snaps for you, but having a professional birth photographer on your team means your journey into motherhood will be captured sensitively and artistically. And your fellow team members can concentrate fully on supporting you – and it means they get to be in the photos too.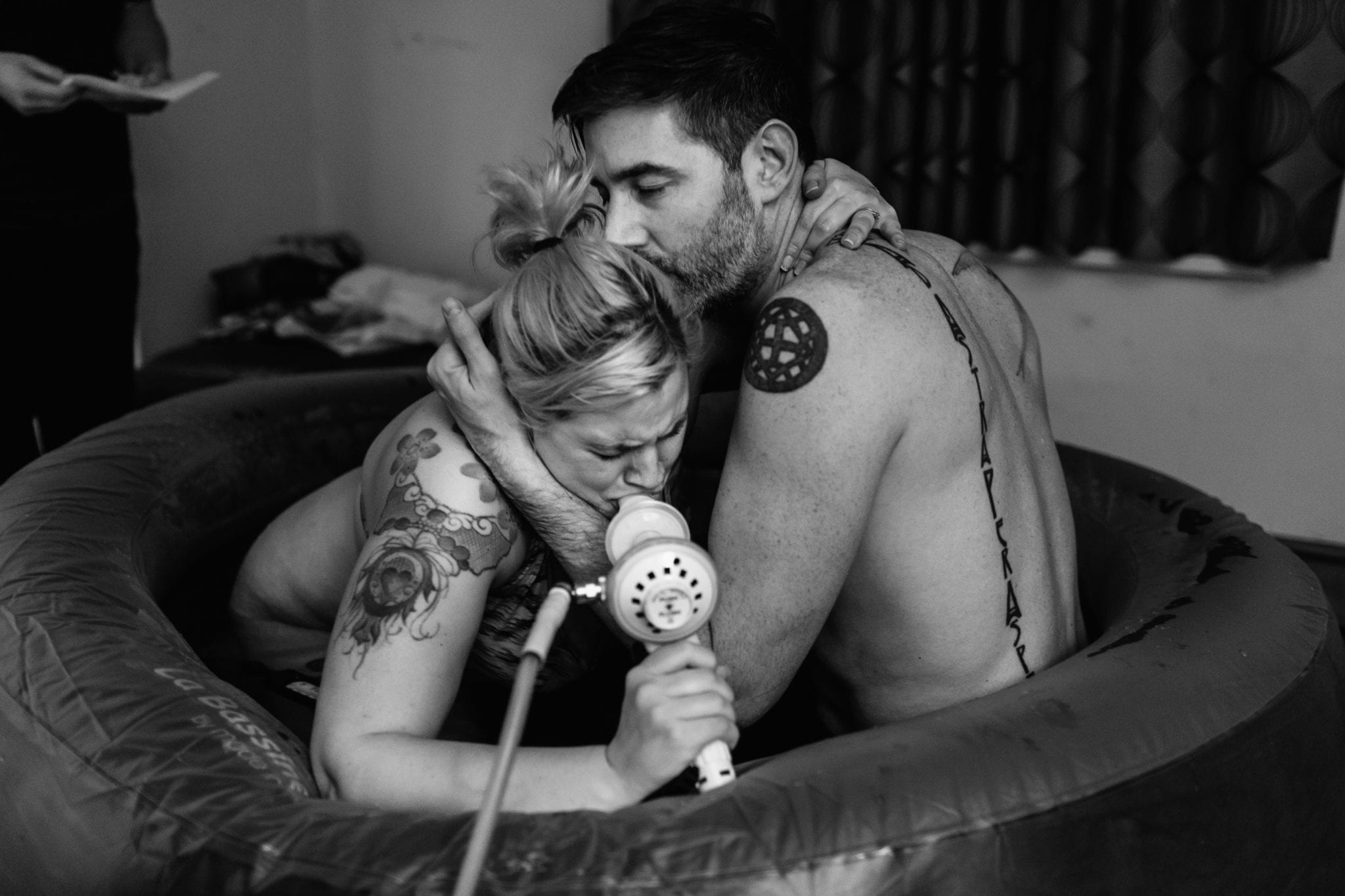 Professional birth photographer
3. I've been a documentary photographer for over 10 years and know how to blend in to the background very well. At one home birth I photographed that was in a small front room, the new dad said to me afterwards that he didn't even notice I was there. That's my perfect compliment! After years of photographing people in stressful situations I know when to step in and step out of situations.
You are a Warrior Queen!
4. You can't see how beautiful and fierce you look while giving birth. A lot of people seem to think that birthing is the screaming, crying, and angry shouting stereotype you see so often on TV – that's not the whole story. Well, it might be a teeny little bit of that – but on the whole it's about how powerful and awesome the female form is. You are a warrior Queen! Who wouldn't want photos of that?!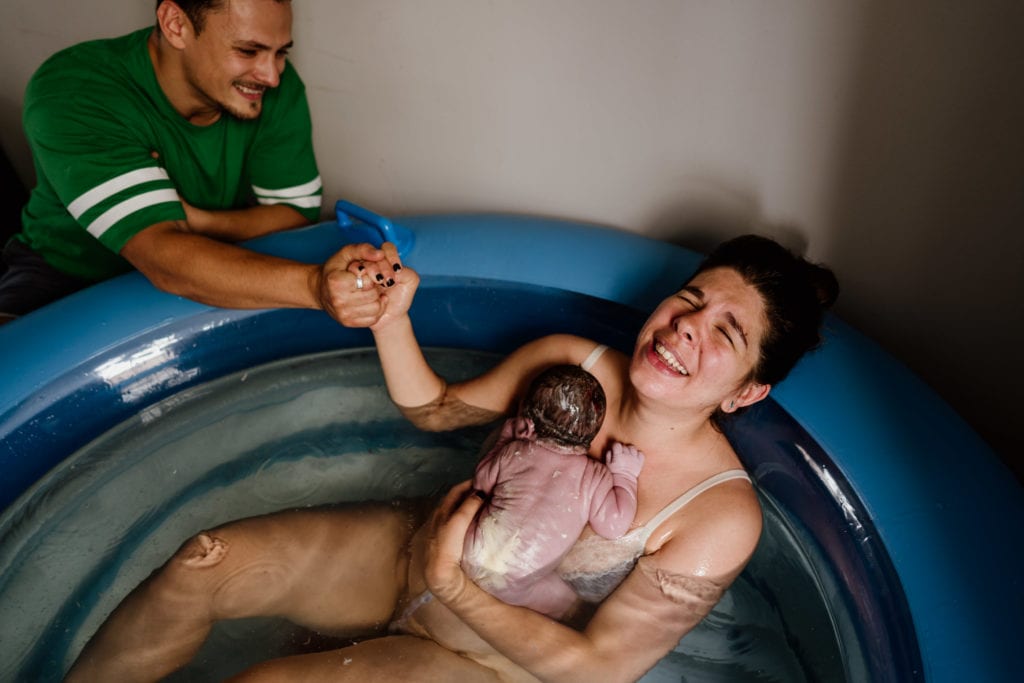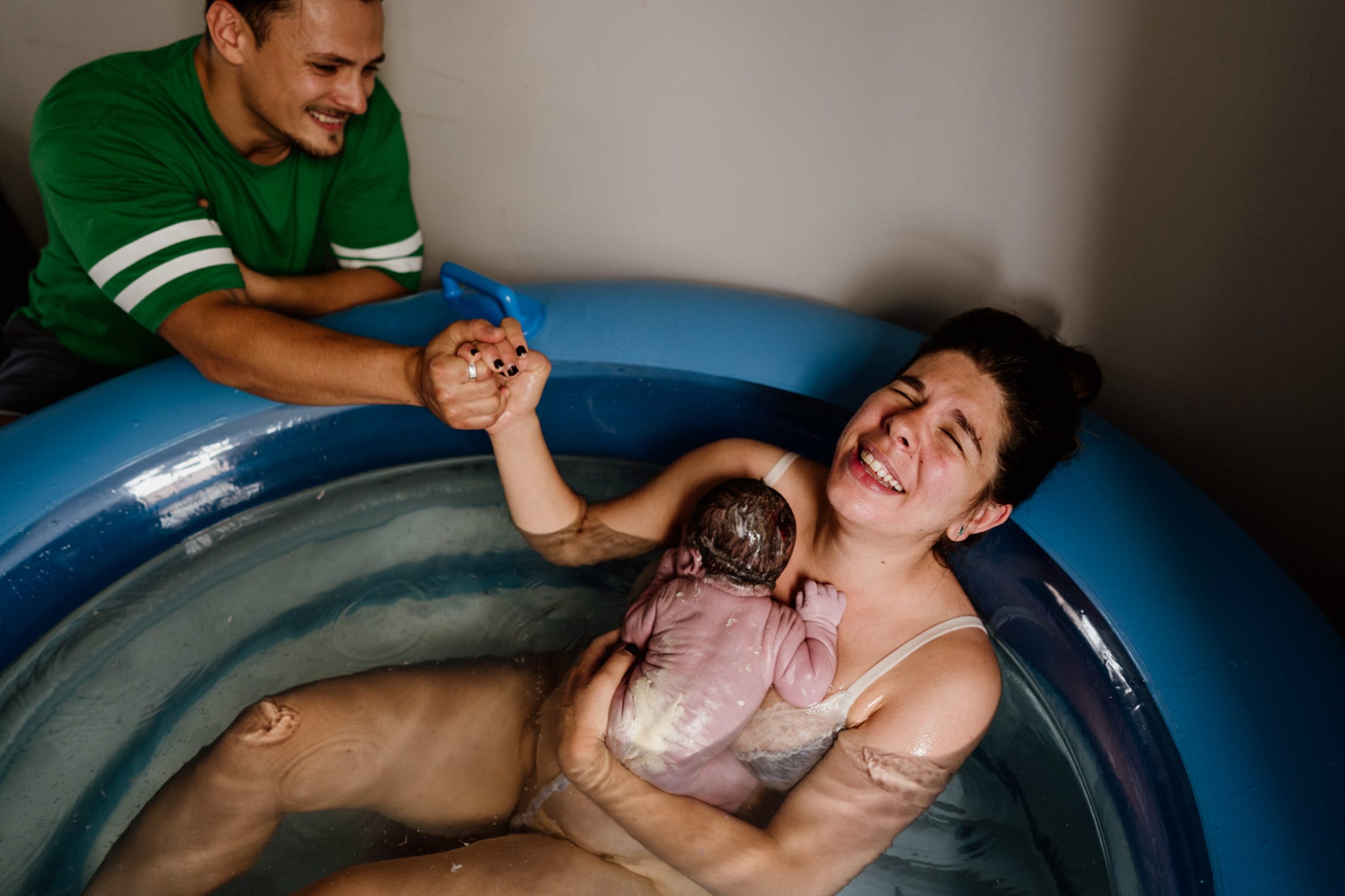 Visual history
5. These moments are an historical event in your family's life. These photos will be looked at for years to come. Children love seeing the moment they were born. It's an important life event - your visual history, just as a wedding is and equally important.
A good friend
6. This won't be the first time we meet! Because that would be weird. We will have definitely got to know each other quite well before the baby arrives. I always make sure we meet up for a cuppa (and cake!) and a chat to go through your birth plan and what you want and don't want photographed and what you are comfortable with.
Calm reassurance
7. I am totally on your side. I'm really calm and experienced and whether this is your first time or fifth time, I know how to offer the reassurance you need and when you need it, having been through it twice myself and both being very different experiences. (And yes, I would love to have these photos now)!
Miraculous event
8. Having a baby is such a special and miraculous event. It's one of life's important journeys and it deserves to be documented. You might regret not having any photographs of your birth story, but you will never regret hiring a professional birth photographer.
If you are interested in hiring a birth photographer please do get in touch, I'd love to be there to capture your amazing experience. I'm based in Leighton Buzzard and lucky to have three hospitals near me (Stoke Mandeville in Aylesbury, The L& D in Luton and Milton Keynes Hospital and some amazing birthing centres too. I work throughout Bedfordshire, Buckinghamshire and Hertfordshire on home births too.
You can see more of my work HERE and HERE.
Contact me below for details and availability