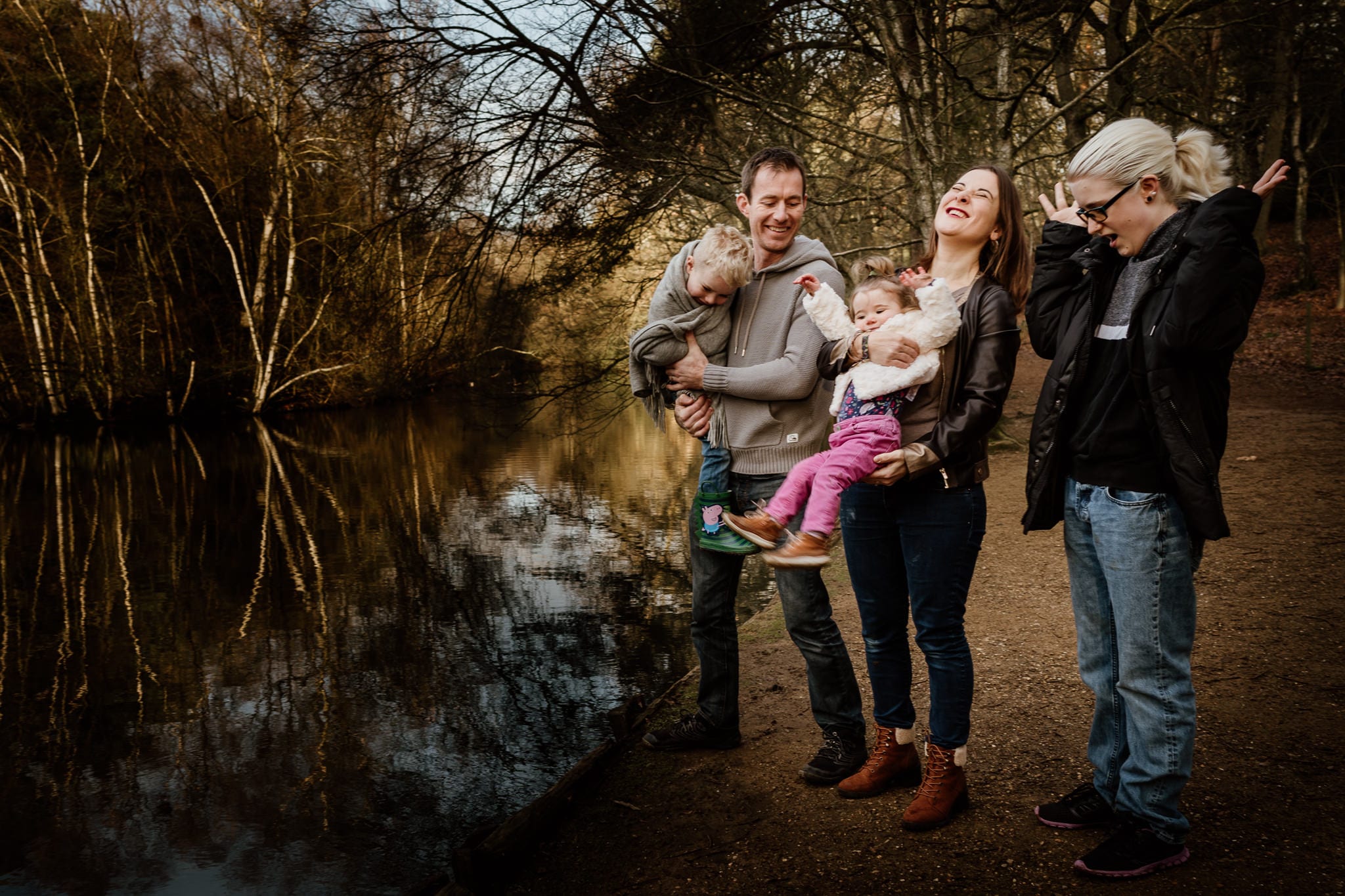 Leighton Buzzard Family Photography
Ahhh loved this family photo shoot at Stockgrove Country Park near Leighton Buzzard in Bedfordshire. It was everything I love about photographing families. Lots of laughter, running about, muddy puddles, a few tears, chaos and a bit of sunshine! It was wonderful.
Susannah and Russell were one of my wedding couples from a few years ago – so it was a real joy to see them again and meet their new additions! You can see their wedding HERE.
I love photo shoots that are this relaxed. Trying to get children to pose or stay still for more than 5 seconds is actually impossible – so keeping everything natural, wild and free is just brilliant. We walked, chatted – stopping along the way in little spots of light or to have a splash in a puddle and just keeping everything calm and fun.
Stockgrove Country Park is a fab place to go for an outdoor photo shoot – it's got lots of different locations and fun things to do and see to keep the kids busy and happy. There's often an Ice Cream van there so blackmail often helps too!
Whenever I start a family photo session, I always start off with the posed family shot. The traditional photo. Because once this is out of the way, the kids suddenly relax and seem to forgot all about me and why they are there in the first place – which is just perfect for me. This way, I get to capture all those little moments of family life which make these natural, relaxed family photos so precious.
The photos become a perfect little reminder of a lovely moment in this family's history.
BOOK YOUR SESSION NOW!
If you're looking for a relaxed family photography session either in London or Leighton Buzzard, then brilliant, contact me for more details. These sessions also make a great present – so gift vouchers are available.