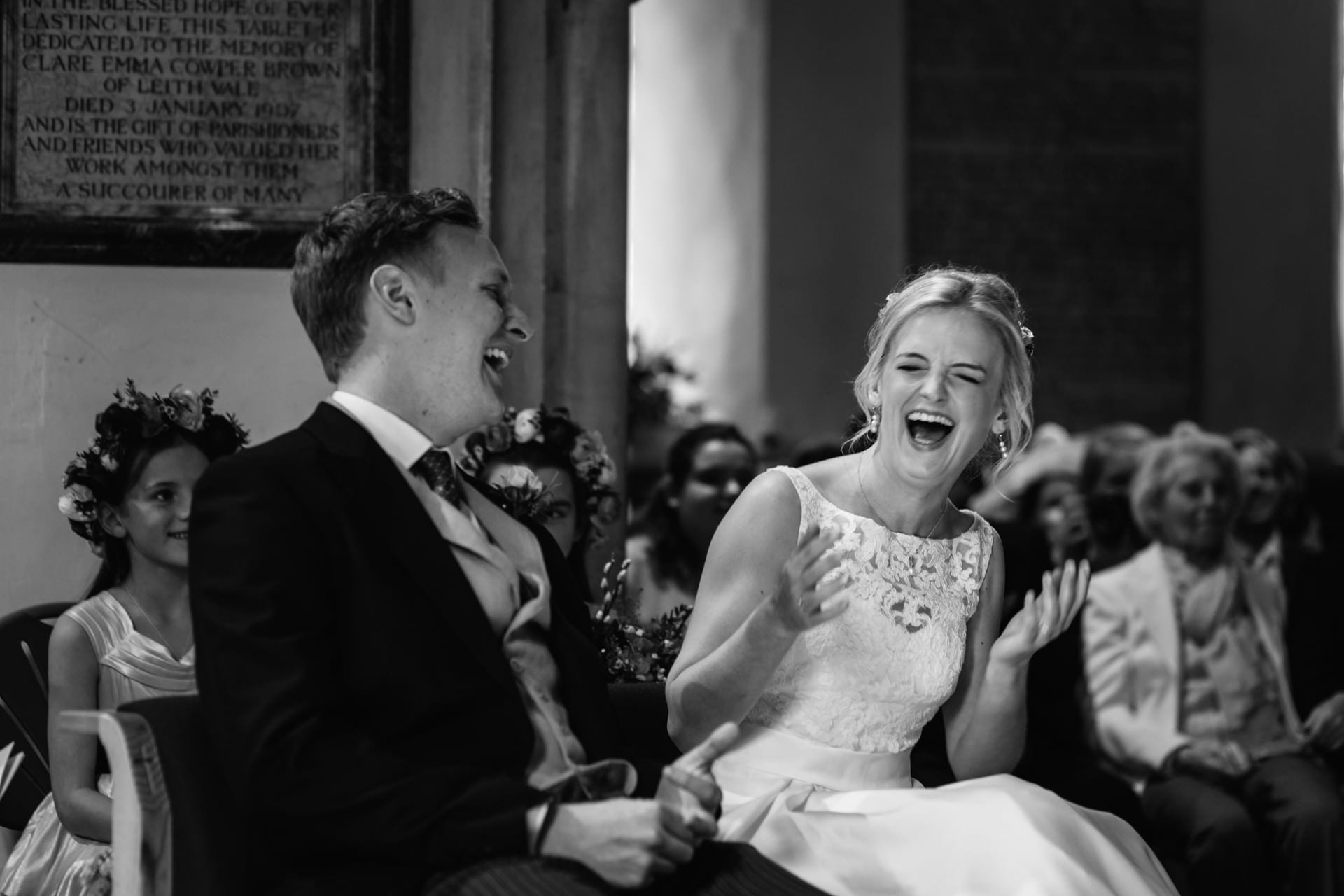 I loved this wedding at Gate Street Barn in Surrey. Not many people would choose to have their wedding on April Fool's Day - but if it does happen then you should definitely embrace it! That's what Charlotte and James did and it worked brilliantly.
They filled their day with lots of fun little touches, including; Charlotte's brother singing at the church (which was truly hilarious), fake parking tickets for some of the "luckier" wedding guests and also they arranged for the few of the Wedding Breakfast pies to have fake fillings. It was very funny to watch the unfolding of these events. Charlotte's parents also arranged a flame throwing display , which even saw Charlotte having a little go herself! And Gate Street Barn had a new arrival on the day, a male calf, which they named after James.
After the wedding, Charlotte was kind enough to send me a Thank you note...
"THANK YOU SO SO much for the photos. It was actually my birthday when we opened them and it was just the best present ever. They are wonderful - we are thrilled. You really have a true talent at capturing the little moments and facial expressions - the fake pies for example, and all the laughter - and they truly bring back all the memories from the day. It's also wonderful seeing the different perspectives of who was talking to who (when I was just always on the dance floor for example!) and everyone laughing at the speeches too.
You're so clever to have got all the fake pie moments - they really are a highlight. And we love the confetti ones and the silly cake shots (standard silly faces in the Pritchard family, we should be more demure!!)
All the church ones are just lovely too - from the different angles and using the light for my aunt and James's sister when they were reading. They are absolutely stunning.
We really enjoyed meeting you and getting to know you a little over the course of our wedding. Thank you for the personal attention and advice. "
It was an all-round brilliant day with brilliant people. And thank you so much to Julie of Julie-Anne Images for being an awesome second photographer for me.
Enjoy! xx
If you're planning a wedding at Gate Street Barn in Surrey, get in touch!