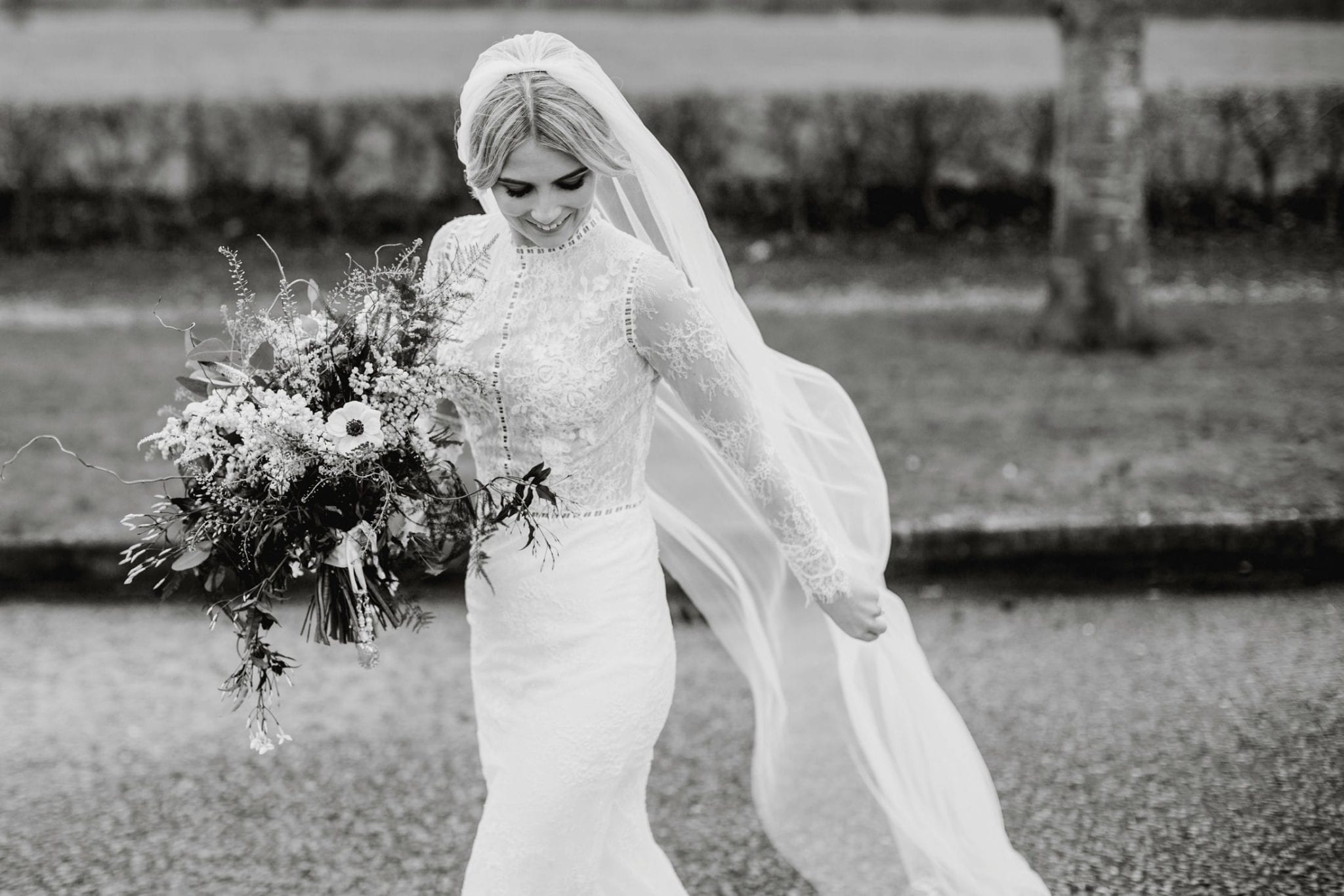 Nicola and Lee got married at the beautiful Dorney Court in Buckinghamshire.
It was an epic day filled with so much laughter and silliness and a few tears as well. What more could you ask for!
Not only was it filled with fun and giggles, Nicola created a beautiful vintage feel to her day. Dani from Vintage Party Arrangements helped style the venue on the day and she did an amazing job – because it all looked incredible. They filled the tables with 200 bud vases from Ikea and had pineapple vodka on the tables (yum) as the first pineapple raised in the UK was grown at Dorney Court. (awesome fact)!
The green and creams of the stunning flowers were created by Penelope Hunter who has her flower studio at Dorney Court. Nicola wanted wild and loose and Penelope did a brilliant job with creating that. The bouquet was filled with ranunculus and anemones, and filled with eucalyptus – which matched the order of service and tables cards beautifully.
Beautiful Dorney Court
Nicola's stunning dress continued the vintage theme – it was called Raphaella by Kobus Dippenar and Anna Georgina at Morgan Davies. Nicola had the most amazing veil – from Morgan Davies – but specially embroidered by Soho Embroidery with her the names of her Nan and Grandad– so they could be with her as she walked down the aisle.
Her shoes were Lucy 100's by Jimmy Choo. Which apparently were cleaned by the Restory as they got dirty – without even wearing them! Ops!
Twin theme
Nicola and Lee are both twins (yes I struggled a bit on the day with Lee and his brother Glenn). Luckily, they didn't have the same waistcoats on – but I had to check every time!)
The twin theme continued through the day with the table being names after famous twins – Jedward, The Cheeky girls, Danny Devito and Arnie, etc! They even had twin sisters, the Mac Twins along for their evening DJ-ing – who were fab! Lee's suit and the groomsmens suits were from Jack Bunney's in East London. As gifts, Nicola bought Lee and her bridesmaids some awesome handkerchief from the Smutty Handkerchief Company.
It was such a beautiful and fun filled day – and it was an honour to be their wedding photographer and capture their fabulous day for them. I've chosen a selection of my favourites below – so, enjoy! xx
If you're planning a Dorney Court wedding, I'd love to be there to capture it all for you – do get in touch!