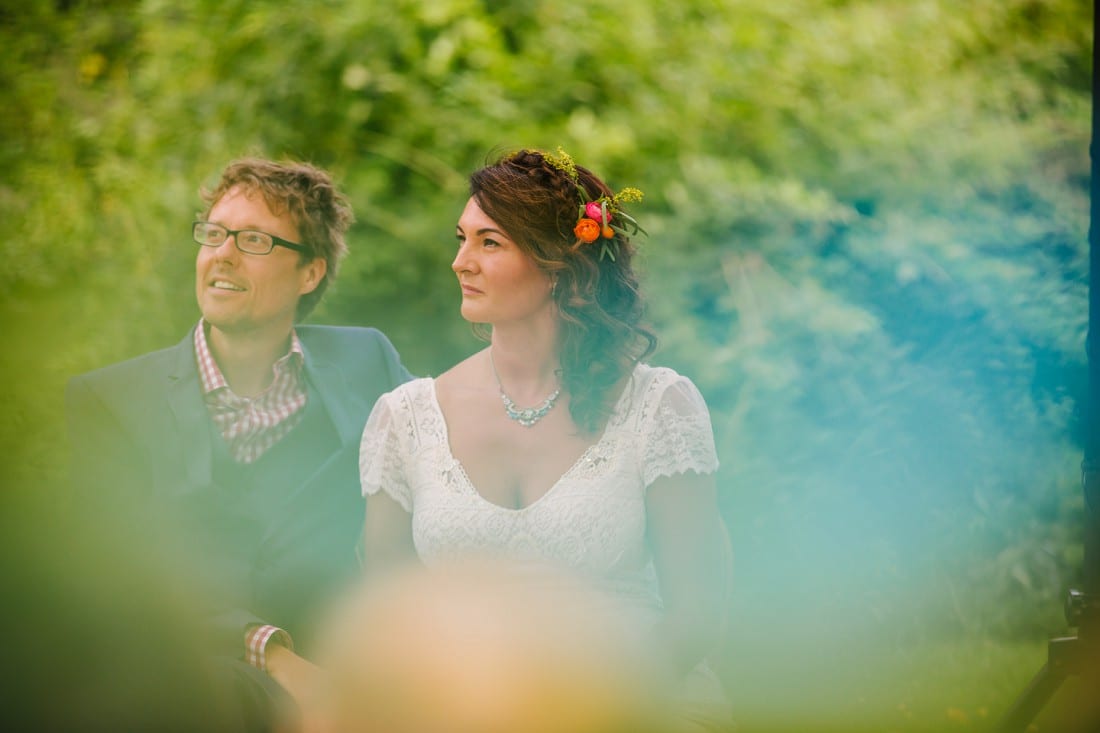 Yazz and and Ben's Ridge Farm Studios wedding was incredible.
I have to say, I think this was one of my favourite weddings of 2014. It was just such an incredible day, filled with amazing people, creative and thoughtful ideas, and fun - so much fun.
Happy beautiful bride
I have never seen a happier and more beautiful bride. Yazz radiated beauty and serenity and Ben oozed charm - it's easy to see why their friends and family adore them. The wedding was 2 years in the making and it really paid off. Every detail had been thought out for optimum fun for their children (painting, toys, space hoopers, vintage ice cream) and guests (photo booth, DIY Cocktail bar, table tennis). Heralded as "WedStock" Yazz and Ben totally outdid themselves.
The wedding was held at the captivating Ridge Farm Studios in Surrey - a beautiful, rustic venue - perfect for their outdoor ceremony. The totally amazing Zena Birch hosted their humanist ceremony with such zest and creativity - it was a joy to watch. Personally I think it should become an annual event - so see you next year! 😉 I've only included a few images here - please do have a watch of the slideshow and you'll be able to hear the vocal talent of the wonderful Esme Neale - who entertained all the guests.
If you're planning a Ridge Far, Studios wedding, I'd love to be there to capture it all for you – do get in touch!