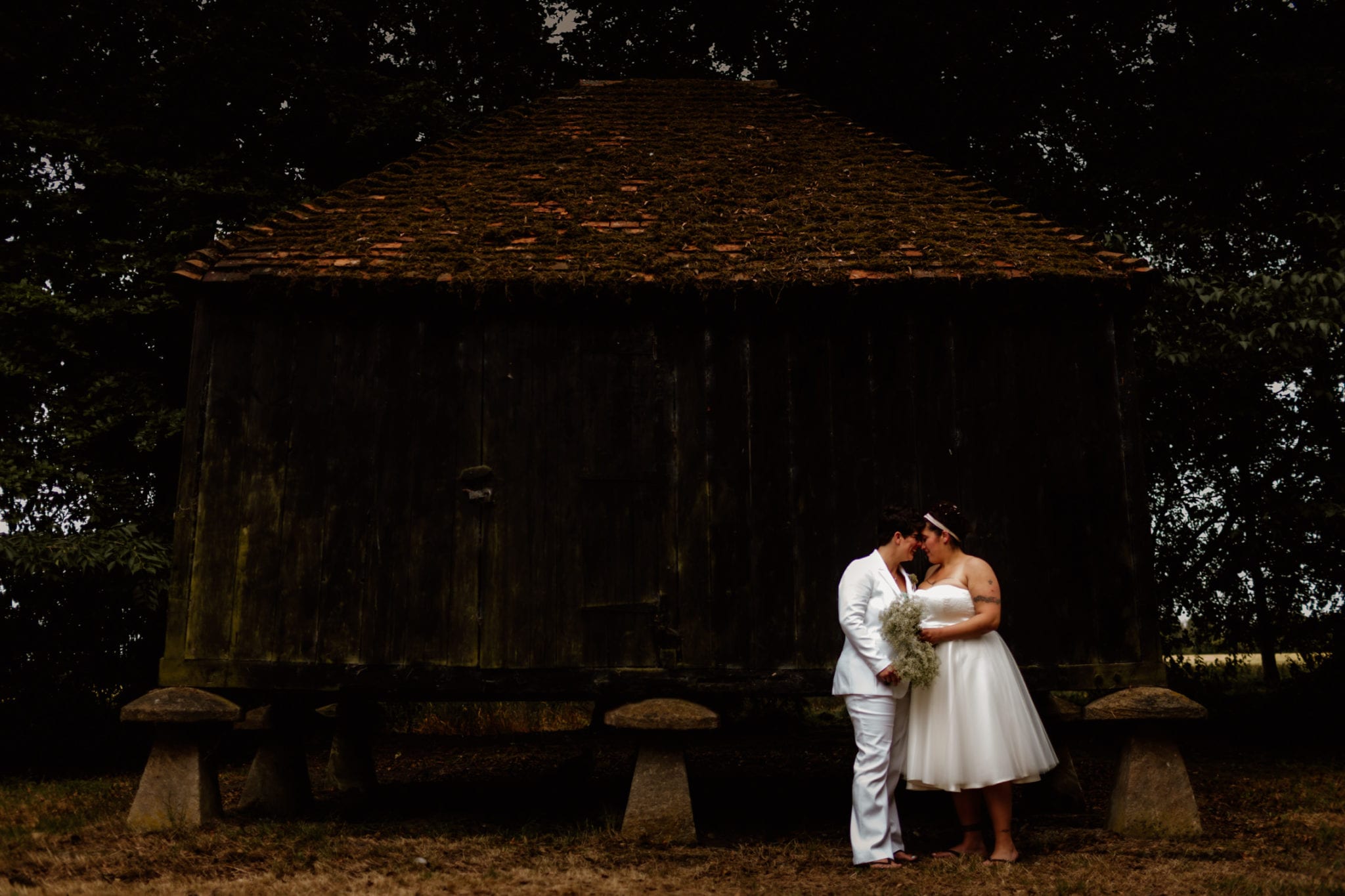 Sally and Kelly's Lains Barn wedding was just beautiful.
It's been a crazy busy wedding season so far and now the kids are back at school and settled in, I feel like I can finally take stock of the year so far.
I've been so incredibly lucky to have photographed 20 weddings this year and each one has been it's own bubble of beauty, emotions and very special moments. I don't photograph loads of wedding, I try and keep it around the 20 mark - but coupled with pre-wedding shoots, baby and family portrait sessions, PLUS 2 children, it can get quite hectic! This year I've travelled to Scotland, Cornwall, France twice, Gloucestershire, London, Oxfordshire and my lovely home county of Buckinghamshire - and I've loved every single one. I met lots of friendly people, many of whom I hope to stay in touch with.
Chilled out wedding
One of my weddings this year was for Sally and Kelly - two very beautiful and special girls who choose to get married at Lains Barn near Wantage in Oxfordshire, and oh my, it was a blast. They both got ready at Manor Farm in West Challow - a beautiful Georgian Farm House with cosy fireplaces and comfy rooms. Then we set off to Lains Barn for the rest of their day - which included a Falconry display, a few tears, lots of hugs and much silliness!
Thank you for a wonderful time. Enjoy the pics.
Sharron x
If you need Lains Barn Wedding Photographer please do get in touch – as I'd love to be there to capture it for you.