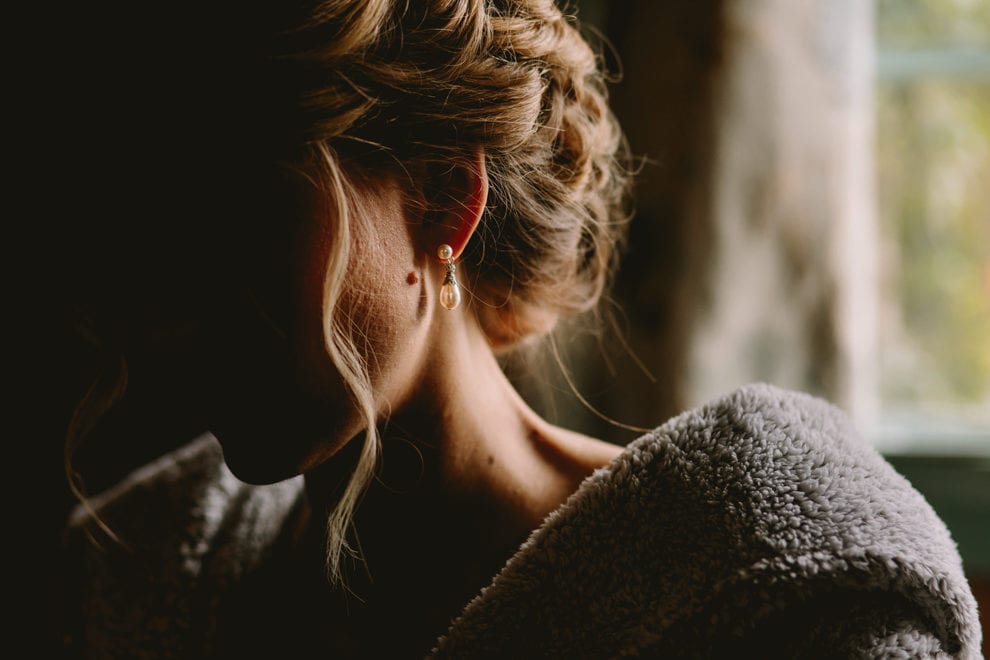 Maddie's and Jon's wedding at Ridge Farm Studios in Surrey was beautiful.
Maddie and Jon's wedding was just beautful. Filled with colour and incredibly happy faces.
They got married at the wonderful Ridge Farm Studios in Surrey and had a "in the round" style outdoor wedding with Humanist celebrant Jane Blackman to help the proceedings.
Rain delayed play!
The ceremony was so beautifully personal, with lots of lovely readings and funny stories about how the two of them met and got together – and rather than trying to get the ceremony over with as quick as possible (as many people do) they chose to make it a real event and centre point of the day. The only thing that tried to stop this event was the bloody weather. Yes rain!
Just as Maddie was due to leave the cottage on site at Ridge Farm and walk over to the lawns – the heavens opened… guests ducked for cover and the proceedings were held off for 20 minutes while the showers past. The joy of having a relaxed Humanist ceremony means that the service can be delayed.
During the ceremony there was a hilarious moment when the mums passed around the rings for a "ring warming" by the guests… just as Jane mentioned that no one should drop the ring – someone did…and a good 5 minutes were spent on trying to find it. And it was hilarious – but only because they found it! 🙂
One of my absolute favourite parts of the day was seeing so many familiar faces again. Jon is the brother of one of my former brides, Catherine. (You can see their wedding here). Seeing their smiling faces was a complete joy.
Singing Groom
And another favourites was when Jon sang one of Maddie's favourites songs during his speech. So touching.
Even when rain stopped play for a few minutes, Maddie and Jon's wedding was a delight to photograph and I was very happy they choose to have me along.
Here's a few of my favourites from the day.
Do leave a comment and let me know what you think.
Sharron x
If you're planning a wedding at Ridge in Surrey, I'd love to be there to capture it all for you – do get in touch!