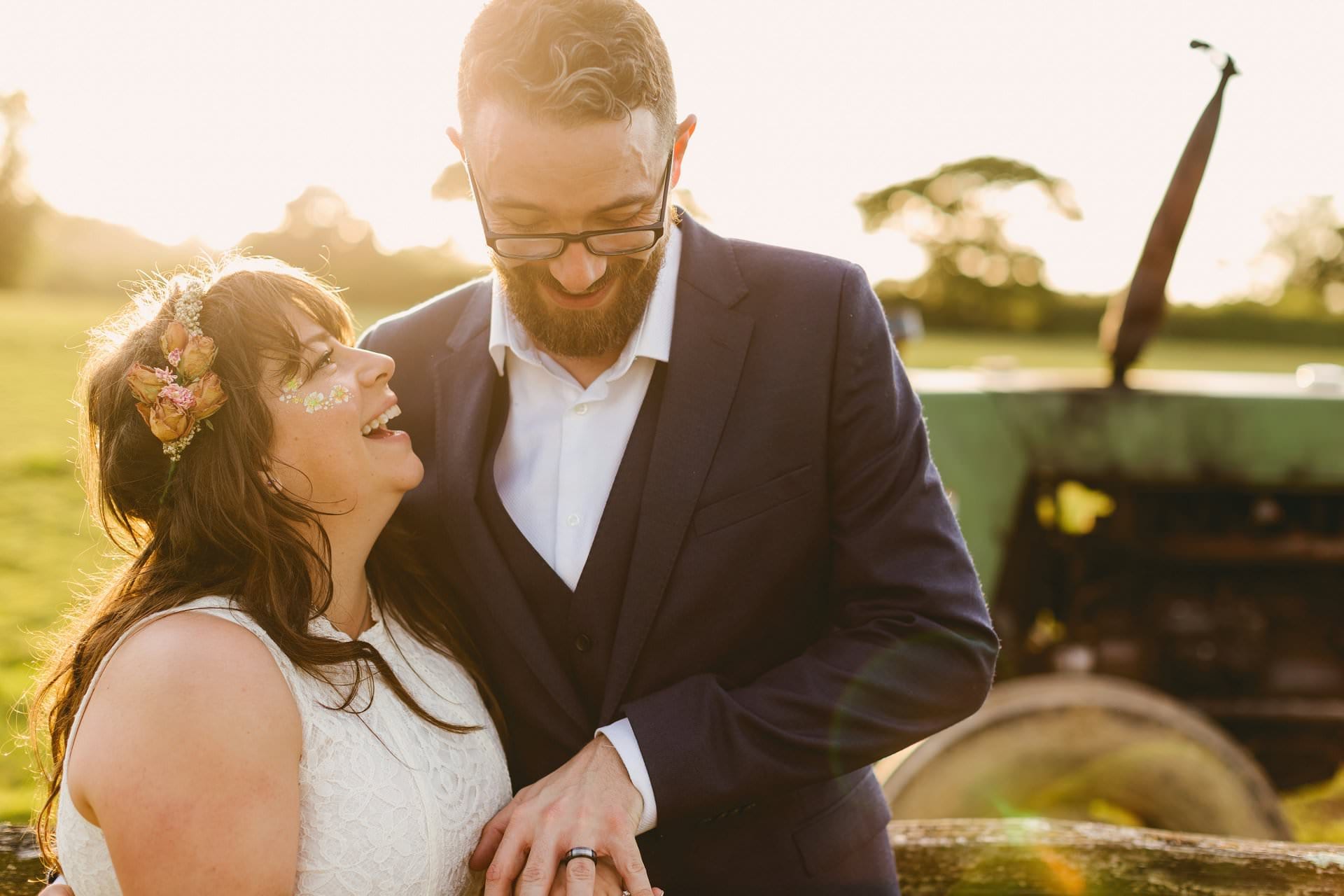 IF YOU'RE PLANNING A WEDDING AT YOGURT ROOMS IN WEST SUSSEX, YOU'LL LOVE THIS WEDDING FOR INSPIRATION!
Nat and Dave planned an incredible wedding at The Yoghurt Rooms and I was very happy I got to photograph it for them. It was a festival wedding in spectacular form. It breathed uniqueness and life. Originality and fun. It was a show, and a show within a show.
The ceremony was an intimate service at a beautiful town hall. During the ceremony they had several beautiful readings from friends and family. It was such a personal service.
They decorated the area with rainbow streamers, wildflowers and vintage crockery, it was incredible. The reception was in the barn at Yoghurt Rooms – I love this venue because you can totally personalise it and make it just how you want it.
Yoghurt Rooms Wedding Photography
Yoghurt Rooms has a really laid-back vibe, and is one of the coolest places to get married in West Sussex. The venue offers onsite bedrooms so guests don't have to leave early – and there are so many beautiful spots that are perfect for photos.
The party
The couple had a cocktail drinks reception in the afternoon, and a live band in the evening. For dinner they had a hog roast, and the first dance involved the wedding party getting on the dancefloor to get the dancing going. They finished off the evening with a ceilidh.
Advice for planning your wedding at Yoghurt Rooms
So here, in Natalie's own words is what she got up to in planning her wedding.
The dress was my something new by Terry Fox , but I wanted it alterated as I wanted sleeves. The alterations were done by Alma's Alterations in Brighton. She's a lovely lady and was very accommodating as I had a very specific vision and she did fantastically during a very busy period for her. The lady I bought the dress from was lovely as well, her name is Jana (Mode Bridal in Hove) and she has set up her own bridal shop in her front room and she has all sorts of alternative dresses and fairy tale designs. 
The flowers were put together by my Mum and her friend, bless her! All the flowers came out of her back garden and were organised the day before the wedding, which was lovely as it was again very personal as Mum is such a keen gardener. All accept the dried hair combs and my crown, these were made by a little farm who I found on Ebay, and they grow all of the flowers, dry them and Carly assembles the creations based on your colour scheme and does take flower requests. It gave the dresses a vintage effect which is what I wanted to go for.
The Cake
The cake was of my creation, it took approximately 40 hours altogether and had all homemade sugarcraft. My maid of honour and I worked on the flowers together in the evenings, which also gave us lots of time to talk and plan, which was a lovely bonus!
We actually took a course together, again a lovely thing, and I would totally recommend doing the same thing for any crafty creative people planning a wedding. It was only £50 at Portslade College for a 10 week course and now I have a skill I can continue to use and all that time with my best friend to make the wedding exactly what I wanted! The cake was a whole lemon, lavender and blackberry cake with a buttercream icing.
I also made the little fairy wedding toppers for the top of the cake and they took a further 10 hours at least and were made of pliable wire and I made the little outfits myself too. These were extra special but I would make something similar on a bespoke basis if requested, however I'm not sure how much that would cost at the moment!!
The amazing Yoghurt Rooms
We also had my homemade chilli apple preserve to go with the BBQ style meat, which again was another personal touch that helped to fill the tables!
The BBQ was amazing too, all provided by Springbok BBQ who smoke the meats with your choice of hardwood pellets whilst the meat is cooking, about 5 hours and it smelt amazing!
And of course, the amazing Yoghurt Rooms!! They were so good, we must have visited about 4 or 5 times in total and they couldn't do enough to ensure it was exactly what we wanted, even cutting some tree branches at the last minute to decorate the barn!! The best bit was that they really just let us get on with it and have it exactly how we wanted and on the day they were more than happy for us to do as we liked it was great.
If you're planning a wedding at Yoghurt Rooms, get in touch!
Here's a few favourites from their awesome day. Enjoy! x