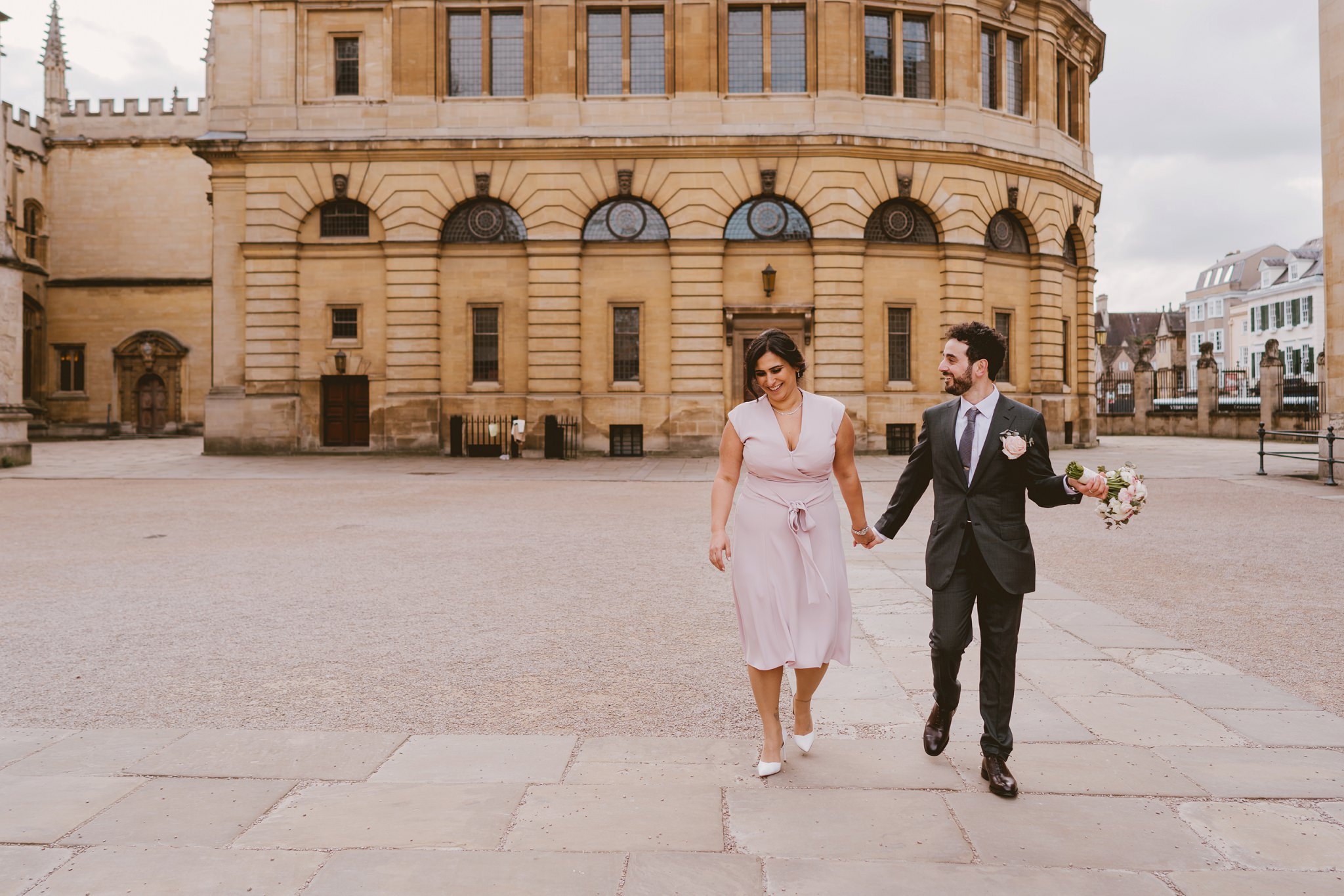 Elopement wedding in Oxford for Margot and Claudio.
Margot and Claudio had a beautiful intimate wedding in Oxford. The couple got married at the stunning Catholic Church of St Aloysius Gonzagaor otherwise known as the Oxford Oratory in Oxford on a gorgeous spring day just before lockdown officially kicked in.
Originally, the date was set for the end of March - with over 300 friends and family joining them from all across the world. BUT the Covid-19 global pandemic had other ideas!
Obviously they were heartbroken, but rather than postpone their day - they decided to get married anyway. They spoke to the Oxford Oratory who advised them that could perform a wedding on the 21st March, a week before the intended day and the next day! So, on the Thursday 20th March, I got a call from Margot asking if I could photograph their wedding TOMORROW before lockdown kicked in and before the church closed it's doors for goodness knows how long!
On the Thursday, Margot frantically phoned around friends and asked if they could make the service and booked a local pub to hold a small drinks reception.
This was a much smaller affair that what they had intended. They couldn't get married with any family there (as they both live overseas) but it's testament to how loved they are that so many friends could turn up as such short notice.
Stunning Phase Eight dress
In the end, it was a beautiful service. Margot looked stunning in Phase 8 salmon pink dress and it was a joy to photograph around Oxford with no people!
Even though I was only with the couple for just over 2 hours, I absolutely adored them. Claudio is such a character and I loved Margot mischievous side!
After they received the photos they sent me the loveliest compliment, it was very touching...
Thank you so much for this wonderful eye you have for capturing happy emotions. Looking at the slideshow, we were very touched by how beautifully and honestly you relayed those memorable moments though your camera. We relived our magical day vividly and happily. Thank you again for your generosity and talent!
Here's a selection of the photographs from the few hours I was there.
If you're planning your wedding and need a photographer in Oxford - it's one of my favourite cities - I'd love to be there to capture it for you. Do get in touch.
Planning a wedding?