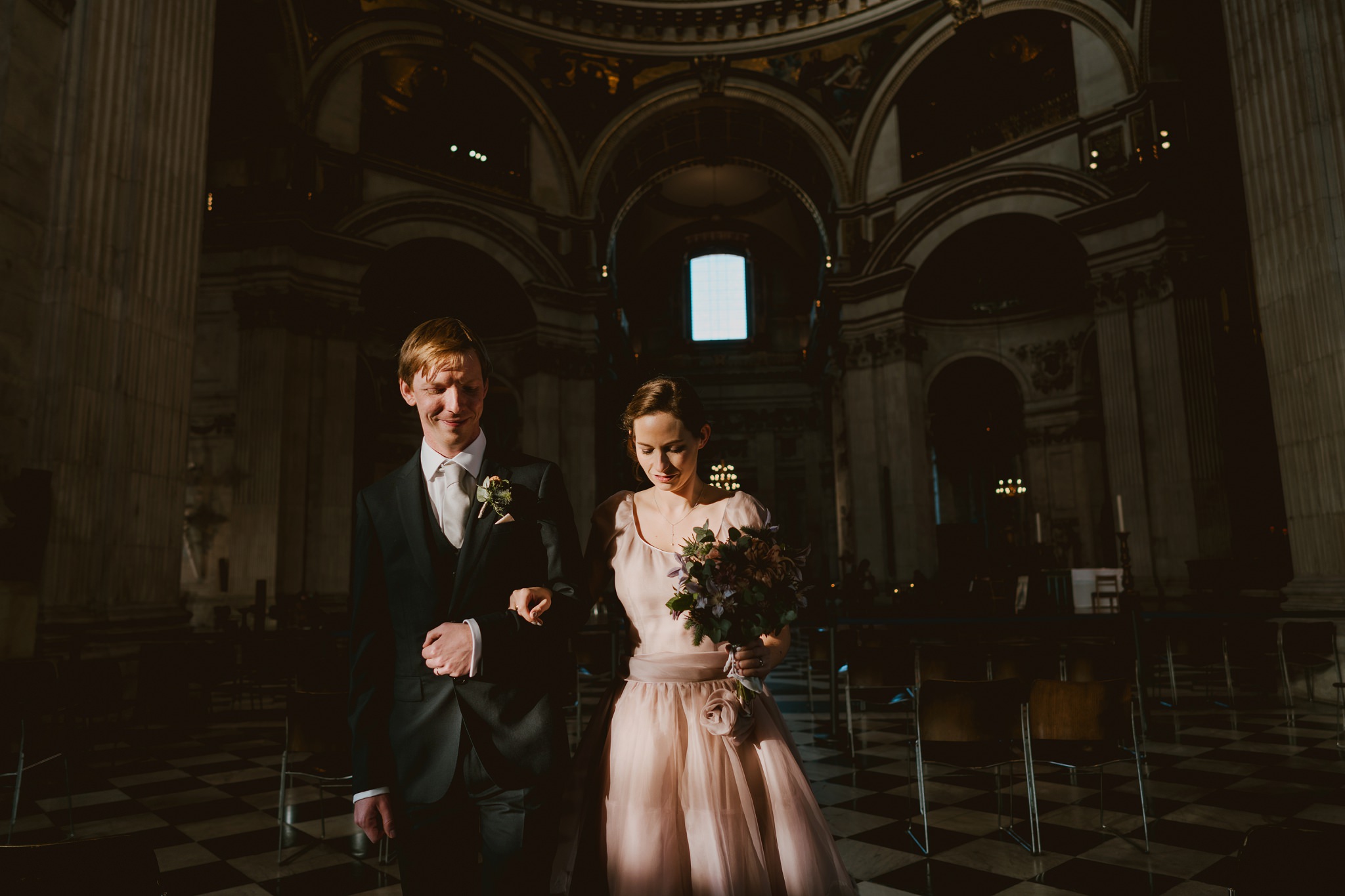 Here's a St Paul's Cathedral in London wedding I photographed back in November 2020. A beautiful sunny, (just) pre lockdown 2.0 wedding held in the Crypt of St Paul's and at fab wine bar, Vinoteco, nearby.
Grace and William's pre-covid plans were to get married in July 2020, but covid meant it was moved to November 2020. They knew the November date meant a much smaller wedding - but when Boris announced we were going into Lockdown for the second time - wedding plans quickly changed and they managed to pull everything forward by a few days and have their wedding.
It was a much smaller affair than their previously planned July wedding and even smaller than the planned Novenmber one - but they were able to use both the same venues as planned - just with less people. William - in true introvert style loved this - and being an introvert myself - I get totally understand that!
But having a small wedding was equally lovely. It meant more time chatting to your closest friends and family. It's more intimate, casual and cosy. It was a truly heartfelt and special day.
St Paul's Cathedral Wedding Photography
Some of the highlights of the day included - St Paul's Cathedral (it never fails to impress), the glorious November sunshine (what a gift), and the staff at Vinoteca (absolutely amazing for bringing the wedding forward with such short notice and still knocking the food and service out of the park!) And a special mention goes to Grace's stunning dress (based on a design of an old favourite she had), her incredible (Game of Thrones inspired) hair piece and fabulous shoes and See It Happy jacket. Such a stylish bride.
I was so looking forward to photographing my very first wedding at St Paul's - albeit a little bit disappointing that you aren't actually allowed to photograph any of the ceremony. 🙁 (But I did take a sneaky few through the gaps - shhh don't tell anyone! 😉 )
I've added these in random order - just for fun!
And if you're planning a London wedding - then I would love to be there for you - do get in touch.
The Deets:
Hair comb by Coco Rox Accessories
Bride's Boots - An old pair from 18th birthday by Robert Clegerie
Bouquet and button holes by Titania's Garden
And fabulous hand painted jacket by See It Happy
Enjoy! x