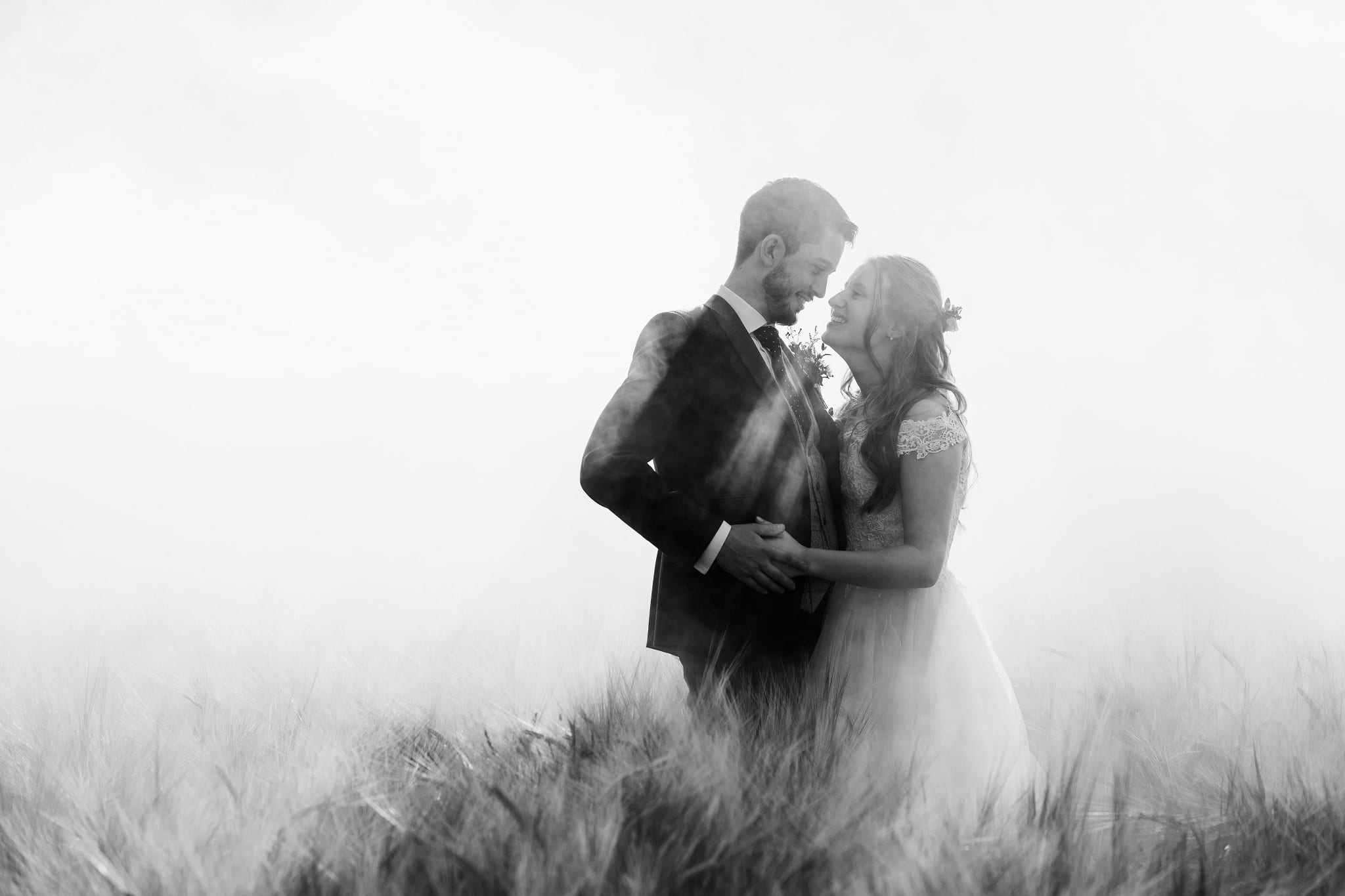 Ellie and Osian's beautiful lockdown wedding was held at Ellie's parents home in Hertfordshire. It wasn't the day they had planned of course, but they managed to have the most wonderful of days with their closest family and friends. If all lockdown weddings look this amazing - then I'm all for them.
What they planned was a masterclass in beauty and people management! While they couldn't have all their friends and family at the wedding, they choose 30 of their nearest and dearest to attend the church ceremony in Letchworth (which was huge so plenty of space there). The two families then headed back to the family home in a nearby village for nibbles and a gorgeous wedding breakfast catered for by Tom's Kitchen.
Gorgeous day
The speeches were brilliant, and they even had a few surprise video messages from friends who couldn't attend - which was a lovely touch.
Later in the afternoon, Ellie's mum had arranged another surprise - a few friends stopped by to say hello, accompanied by a few ice creams delivered by Ice Baby. The guests ate ice creams while Ellie and Osian let off some smokebombs! It was quite a picture!
I must say, it was a whole new way of photographing for me. Shooting through windows and door ways, standing back from people. I'm pretty unobtrusive at the best of times, but this was another level. It did have it's challenges - but I think the photos are beautiful and I'm really proud of what was created.
It was such a gorgeous day, and really shows how special weddings at this time can be. And it goes without saying, I'm wishing Ellie and Osian much love and happiness as they start their new life together.
x
Planning a wedding?