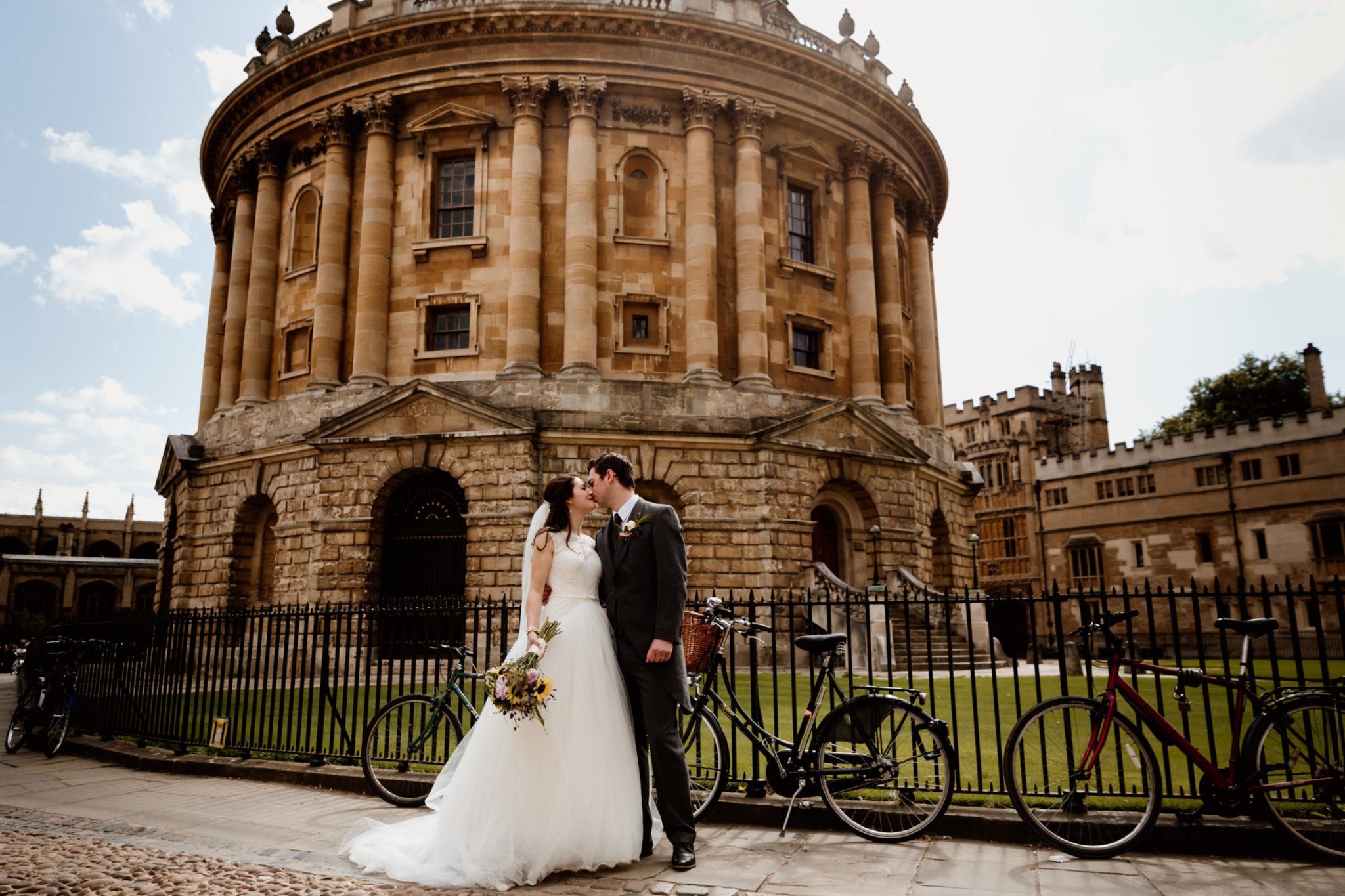 Nina and Andrew's Oxford University wedding was brilliant.
Last year I had the pleasure of photographing a beautiful wedding in Oxford. Nina and Andrew both met at Oxford University and wanted to go back there for their wedding 8 years later. They chose the absolutely stunning Oxford Oratory - or to give it it's full name - The Oxford Oratory - Catholic Church of St Aloysius Gonzaga. It's a truly breathtaking building - the kind of building you feel humbled to be in - but filled with friendly and kind faces it's grandeur melts away and it's the people that remain.
Tuk Tuk ride around Oxford
Nina and Andrew's day was unique. They were to marry at the Oxford Oratory then head over to St Hilda's (Nina's old college) for the reception and ceilidh - with stopping along the way to take in a few photos at prime Oxford locations. Brilliant, I thought, a beautiful couple out and about in Oxford - how perfect - what could possibly go wrong! Well, for a start Nina and Andrew's mode of transport was an Oxford Tuk Tuk from the lovely people at OxonCarts! (I'm so sorry Tuk Tuk man - your poor legs). AND, we didn't factor for the torrential rain half way through our shoot which had us holed up in the Botanic Gardens shop for 20 minutes! (Thankfully, Andrew had is faithful hipflask to keep us (and customers ) amused. And I have to say both of them were brilliantly natured through the whole ordeal., laughing and giggling throughout.
Rain stopped play
Once the rain stopped we headed over to St Hilda's to start the reception. The confetti throwing (which had been planned for outside) was swiftly moved inside with no fuss. And 20 minutes after that, the sunshine was back out and guests got to move outside onto the terrace overlooking the river and I got to take some beautiful sunny shots of the couple.
What I love more than anything about Nina and Andrew's wedding was that even though a few things didn't go to plan - it didn't make a blind bit of difference. Their families and guests had a wonderful time, Nina and Andrew remained calm, relaxed and happy throughout - and it was a pleasure to photograph.
I hope you enjoy some of their photos... Enjoy!
Sx
If you need an Oxford University wedding photographer please do get in touch – as I'd love to be there to capture it for you.