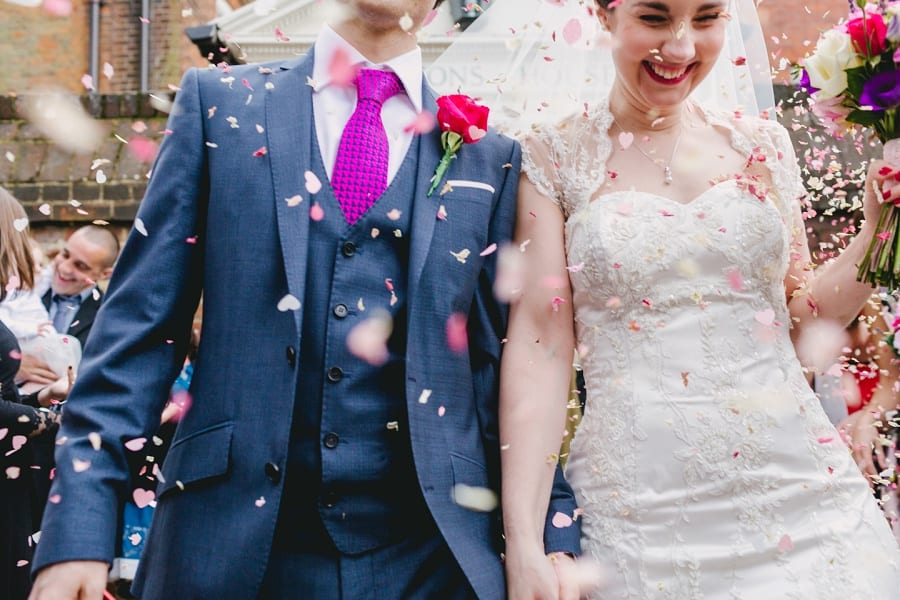 Maxine and Owen's quirky London wedding was so much fun.
Awesomeness doesn't even come close to how I feel about Maxine and Owen's October wedding. Bucket loads of fun, lots of good friends, hilarious Mother of the Bride speech and just jam-packed with their personalities and lots of laughter.
Maxine's hair and make up was done by Laura Anna and gorgeous flowers from Flowers For You.
The kicked off their day at the very lovely Langtons House Registry Office in Hornchurch before heading off to the New Windmill Hall in Upminster for their reception.
Rowlf the Dog on Piano!
Maxine and Owen used some great and quirky suppliers to help them out on their day – none so quirky as the utterly inspired Rowlf the Dog Joss Peach Pianist. I have to say, it was very surreal to be greeted by Rowlf – but very brilliant and much loved by all the guests!
And if that wasn't random enough, they also had a Rocky themed bar…Well why not! To help kick off the evening they had DiscoWed along. And it was great to work with the lovely people at Skinny Boy too. By the way – Max is also a supreme Roller Skater, Max Voltage for the London Rollergirls, make sure you pop along to see her do her thing sometime!
And enjoy a few pics from their wedding. x
If you're planning a London wedding, then I'd love to be there to capture it all for you – do get in touch!