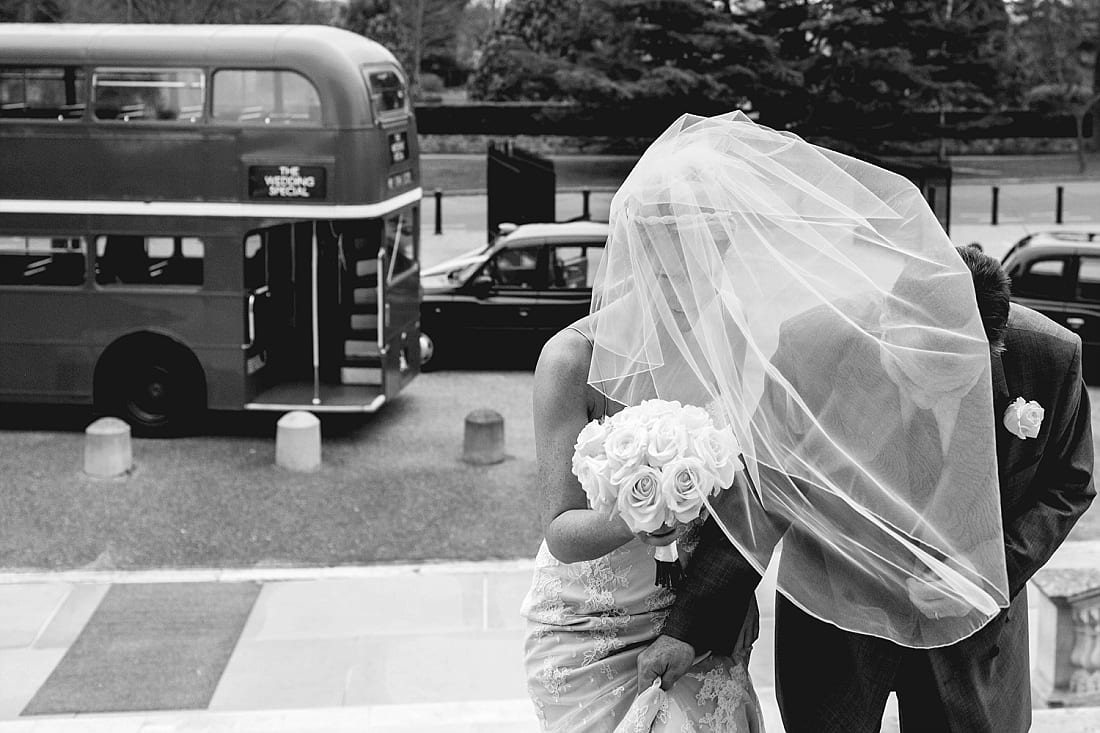 Emma  and Mark's Danson House wedding day was beautiful.
Elegant and stylish with lots of beautiful happy people. Even though it was March, the sun popped out for a bit and gave us a bit of springtime warmth…Although, it was bloomin' windy. Emma's veil hardly stayed put all day, but it created some fun photos – so I won't complain. And Emma looked stunning in her lacy Tabitha fishtail gown and Mark equally dapper in blue suit.
Pit Stop at Greenwich Park
After we left Danson House, we decided to stop at Greenwich Park (near the observatory) for a few minutes of photos… It really was a few minutes too – as it was so cold and blowy, we couldn't wait to get to Locale and start the reception.
I thought Locale was a great choice for their reception dinner. The food and service was brilliant – and newly decorated –  the room looked stunning. In keeping with the Locale/Italian theme, as an after dinner treat for their guests Emma and Mark hired Rat Pack style singer, Dean Ager – who has an amazing voice, it was great fun to watch him work the room!
It was such a beautiful, relaxed and stylish day  – I felt very lucky to be able to capture it for them. Thank you for having me along. x
If you're planning a Danson House wedding or any other wedding,  I'd love to be there to capture it all for you – do get in touch!