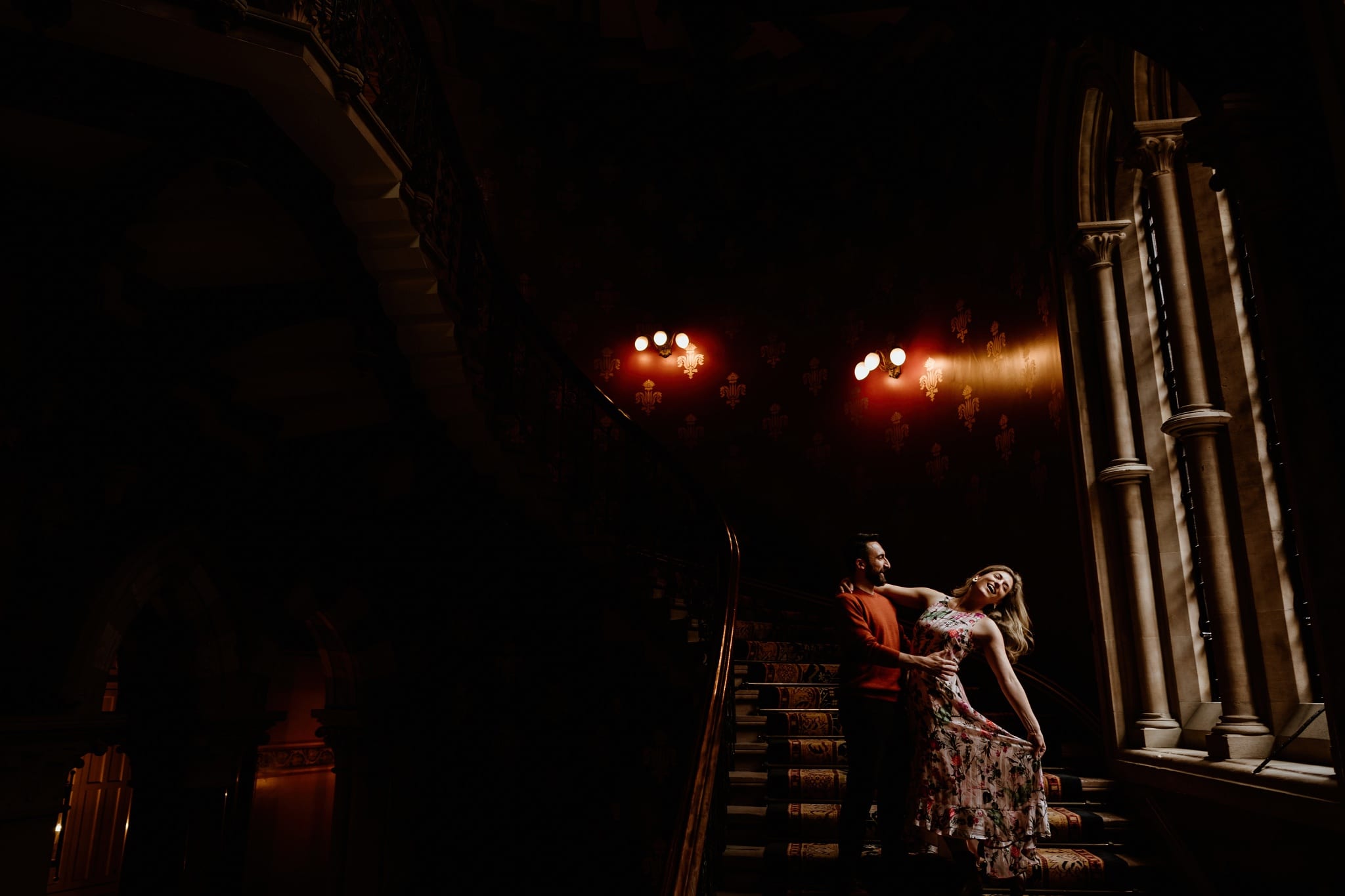 When Annemarie and Ped got in touch with me about their St Pancras Hotel pre-wedding shoot, I knew just the places to take them – I was really excited.
We spent the session wandering around St Pancras Hotel and station, which is perfect for photos indoors, because the light is beautiful and it has great backdrops – as well as exploring St Pancras Station, because there are so many photo ops around the station. It's so lovely there - we could have spent hours wandering around.
We started our session with drinks at a small coffee shop, which was a great way to get to know each other.
What a joy it is to photograph people in love - AND especially when they show it! These two have such great personalities and I think that shines through.
Annemarie and Ped met at a workshop and got engaged a year later. They got married at beautiful Seckford Hall in Suffolk and you can see their wedding day HERE - it was incredible! They had the most awesome Humanist ceremony and beautiful, personal vows.
FANCY BOOKING YOUR OWN SHOOT?
Your shoot can take place anywhere you want – or I can suggest great places depending on what you love. Your session can be anything from where you or your partner proposed, to walking in the woods. My pre-wedding shoots are very relaxed, and a great opportunity to help you feel more comfortable in front of the camera.
If you'd like to see more relaxed pre-wedding shoots check out https://sharrongibson.co.uk/hove-prewedding-love-shoot/ and https://sharrongibson.co.uk/love-shoot-in-thetford-forest/.
Annemarie and Ped are getting married in a few weeks at Seckford Hall in Suffolk and I'm so looking forward to it.
I also have a new goal is to photograph a wedding at St Pancras Hotel - so if you're getting married there - do get in touch. 🙂