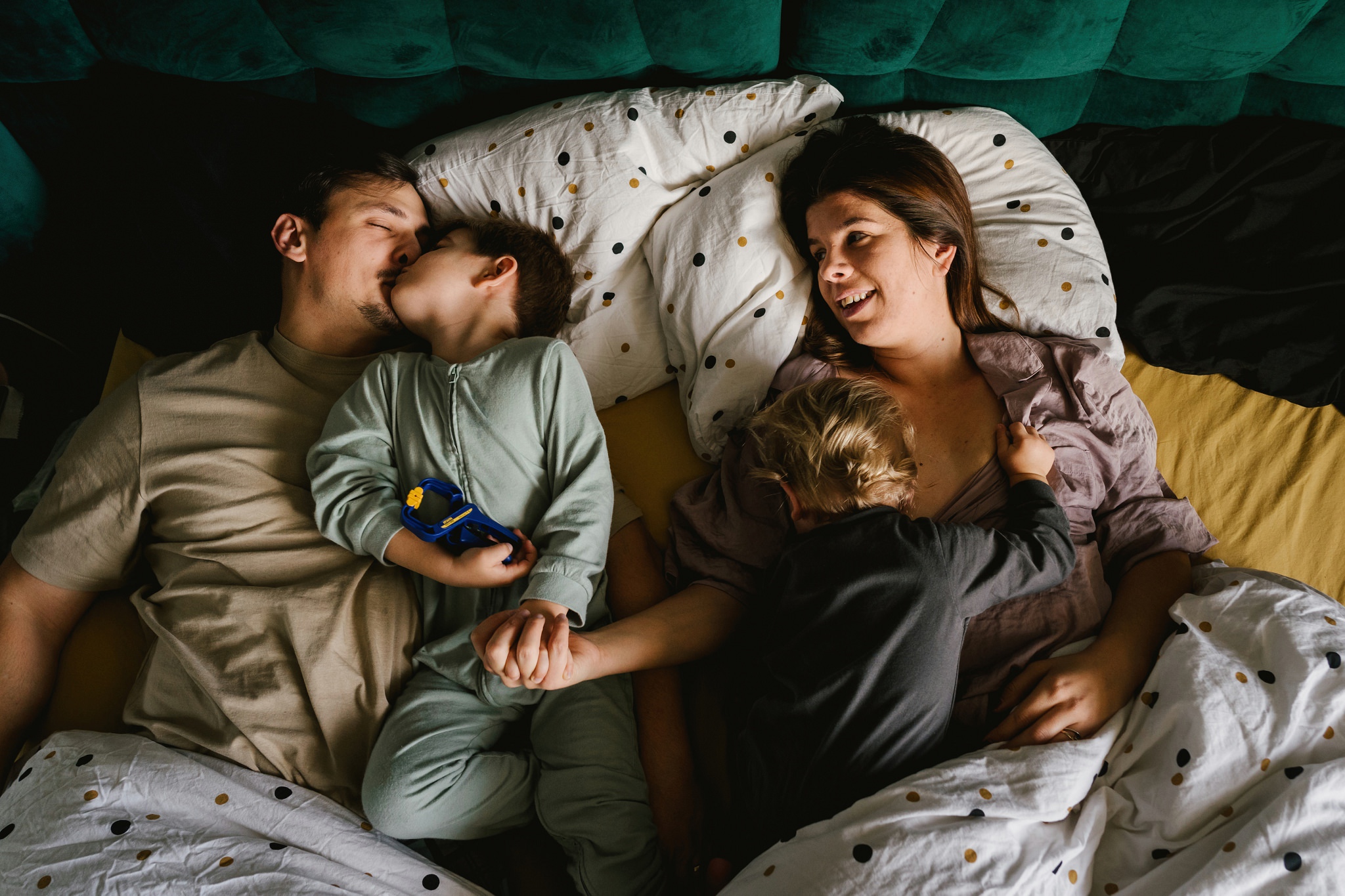 Documentary Family Photography
Last year I had the wonderful pleasure of going to photograph my friend, Timea, and her family in Aylesbury - just before they moved to Bristol. She wanted a documentary family photography session that would capture their lives, at home, in the home where her children were born. (*you can see Erik's birth story - here).
With that in mind, I joined them on a Sunday morning and captured them naturally as they went about their day. Sunday mornings mean hot chocolate (and coffee for the grown ups) in bed. Then onto the getting dressed and PANCAKES! Sunday morning perfection.
These photos are some of my favourites from a documentary family photography session, because the family were all so trusting with me in allowing me to capture such intimate moments with them all.
Award winning photographer!
And this session also gave me images that are award winning too! I won awards from both This is Reportage Family and Family Photojournalist Association. Always such an incredible honour - as both are international awards with thousands of entries.
But it's Timea's review that makes me most proud:
"I can't even describe how amazing and talented Sharron is! Her personality works so well with documentary photography as she is extremely subtle and discreet. She made us all feel relaxed and we were able to enjoy every second of our family session with her.
Sharron photographed is in an intimate set up (first thing in the morning with the kids in bed) and the gallery she delivered will be cherished for as long as we shall live!"
Here are a few of my favourite images from the session. And if you would like a documentary family photo session - then get in touch.