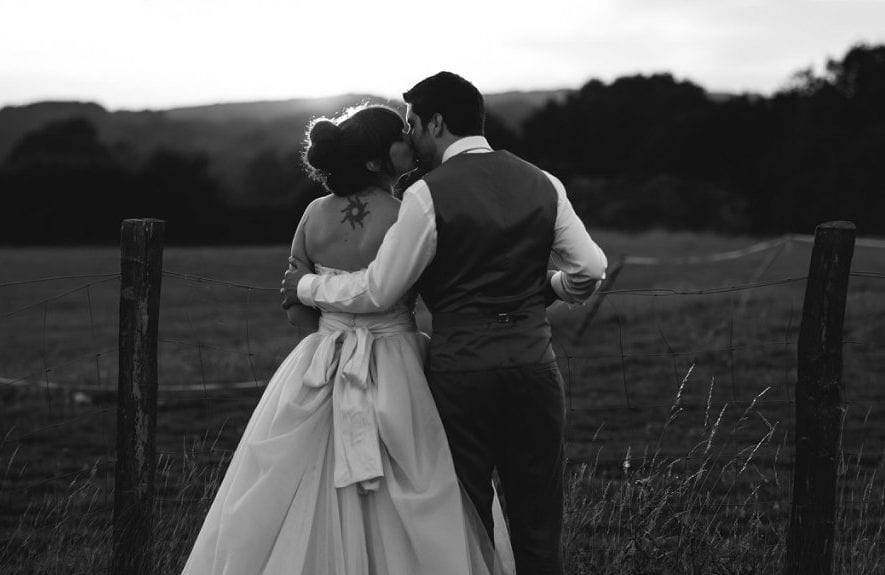 Gemma and Phil's awesome Blackstock Farm Wedding was so creative and so much fun.
Gemma and Phil are lovely, fun and creative people. On their LOVE shoot we went for a stroll around the beautiful Virginia Waters park and Phil slipped into the conversation that he was also a photographer!
Chilled wedding day
The pressure of photographing anyone's wedding is immense, but when it's another photographer's wedding, the pressure is really on. You know that they will be watching (and critiquing) your every move. I needn't have worried though. Phil and Gemma were both so relaxed and wonderfully chilled on their wedding day and they really trusted me to do my job – which was brilliant and such an honour. The whole day, and everyone involved in it, was a  complete joy to photograph from start to finish.
Gemma and Phil had such a beautiful, vintage-inspired, English Country wedding I've listed all the info at the bottom of the page, just in case anyone needs it!
Enjoy the photos and please do leave your comments, I love to know what you think! x
If you're planning a Blackstock Farm wedding,  I'd love to be there to capture it all for you – do get in touch!