Colourful, fun, outdoor wedding photography, Bucks
Anglo-French relations improved when these two got married in a Buckinghamshire field - so much colour and fun.
We just wanted to say a big heartfelt thank you for taking such beautiful pictures of our wedding day. We love how they truly capture all the colour and the happy, relaxed atmosphere of the day. And all the fabulous facial expressions! It was quite an emotional and overwhelming experience looking through them all and reliving the day. Really wonderful to see what was going on when we were preoccupied elsewhere! We especially loved the slideshow of the best bits with the music. It brought tears to both our eyes! Such a lovely and unexpected touch. Even more unexpected was the surprise box of goodies which we received from you this morning. Everything so beautifully presented and the chocolates will go down a treat . Thank you so much for everything. It has been our absolute pleasure to have you as our wedding photographer and we really enjoyed getting to know you a little over the last few months. Claire and Nico
Claire and Nico's wedding recently appeared on Whimsical Wonderland Weddings blog and it made be remember that I hadn't blogged it yet and also, what a FANTASTIC day it was.
Everything about their wedding was incredibly relaxed and laid back and very personal to them. Although they had lots of guests it had a wonderfully intimate vibe to the day. They got married in the park at the end the road where Claire's parents live. The park has a pavillion which worked well as a bar and games room for the kids (and, well, adults too!) Knowing there would be lots of children there, Claire and Nico arranged face painting, and colouring and activity corners for the kids which worked a treat! They also planned games in the park for adults; rugby, skittles and Boule (Nico is French!) The ceremony was held under a tree in the corner of the park and Claire and Nico walked together towards their guests which was a beautiful touch.
Claire's gorgeous vintage looking dress from actually from ASOS. If she hadn't have told me I would never have guessed that! She also made her beautiful bouquet, after months and months of collecting buttons it finally came together and is stunning.
The rest of the day was filled with playing games, chatting, wonderful speeches, a First Song (not first dance) from Claire and Nico kicked off the night and an amazing friend's band played out the rest of the evening. This was truly how to do a relaxed and personalised wedding.
You can read more about Claire and Nico's wedding on WWW – and a few of my favourites from the day are below.
Massive thank yous to Claire and Nico for having me along to their beautiful day and allowing me to share their photos. xx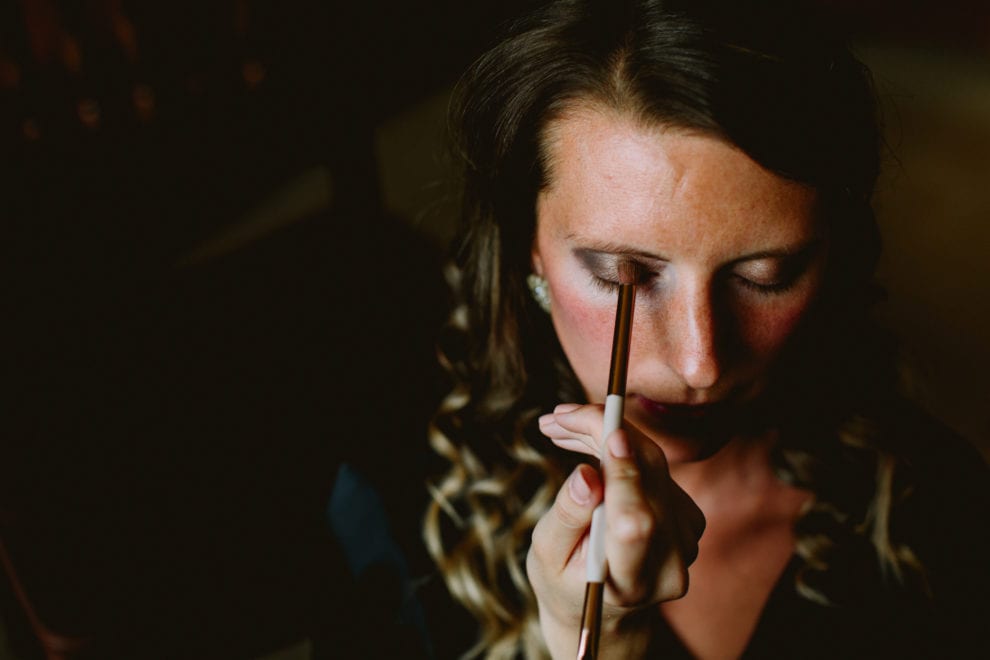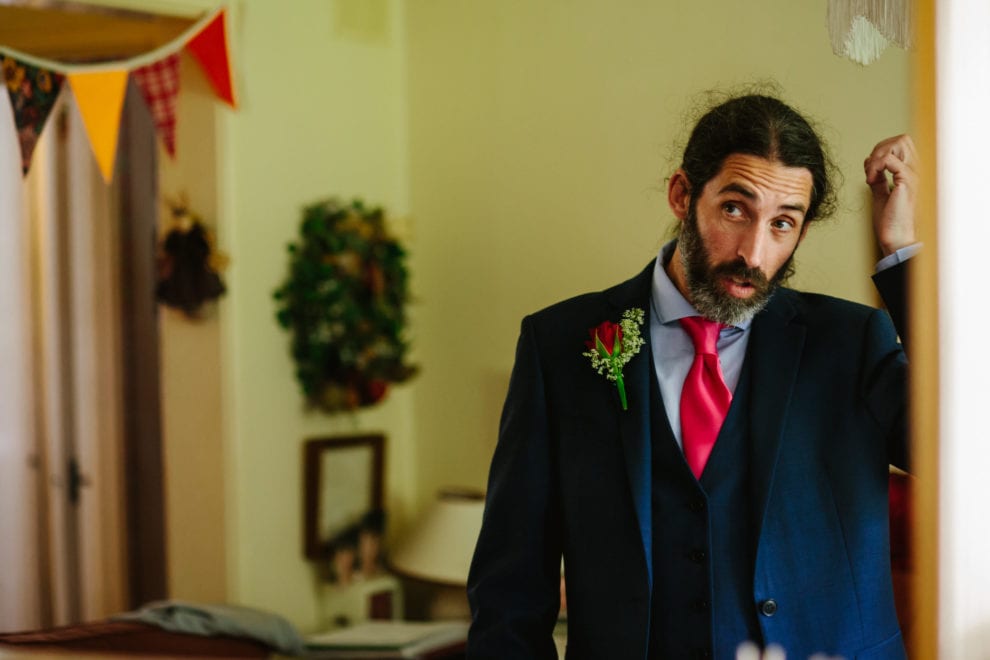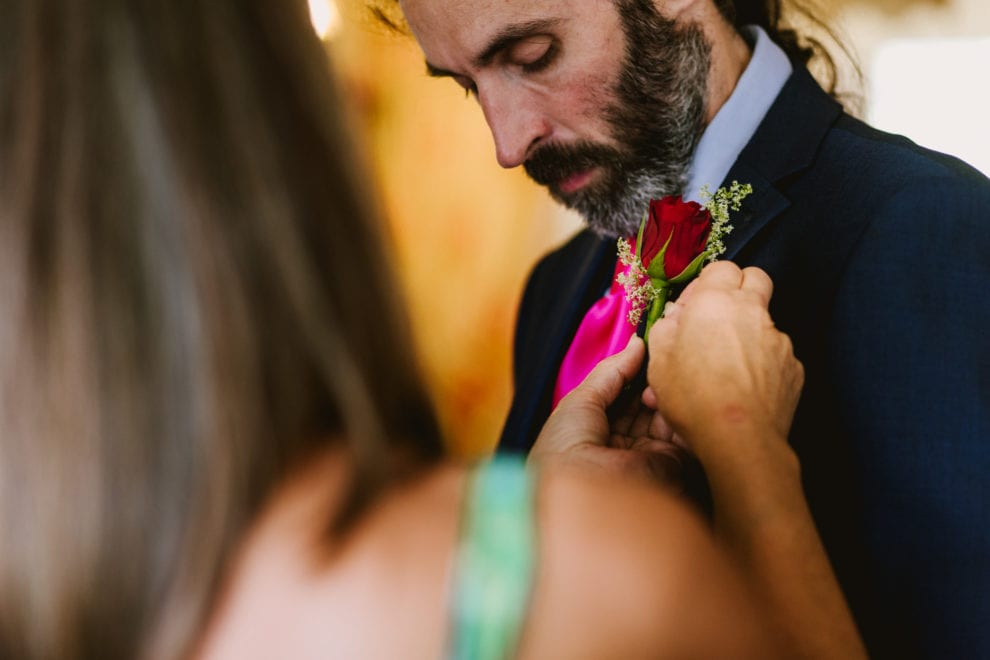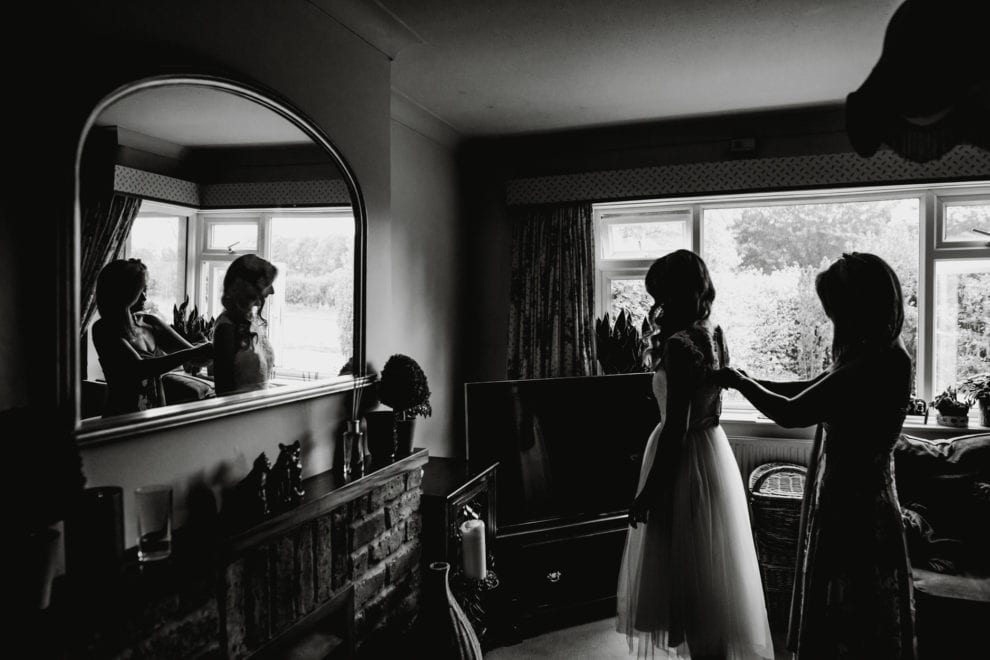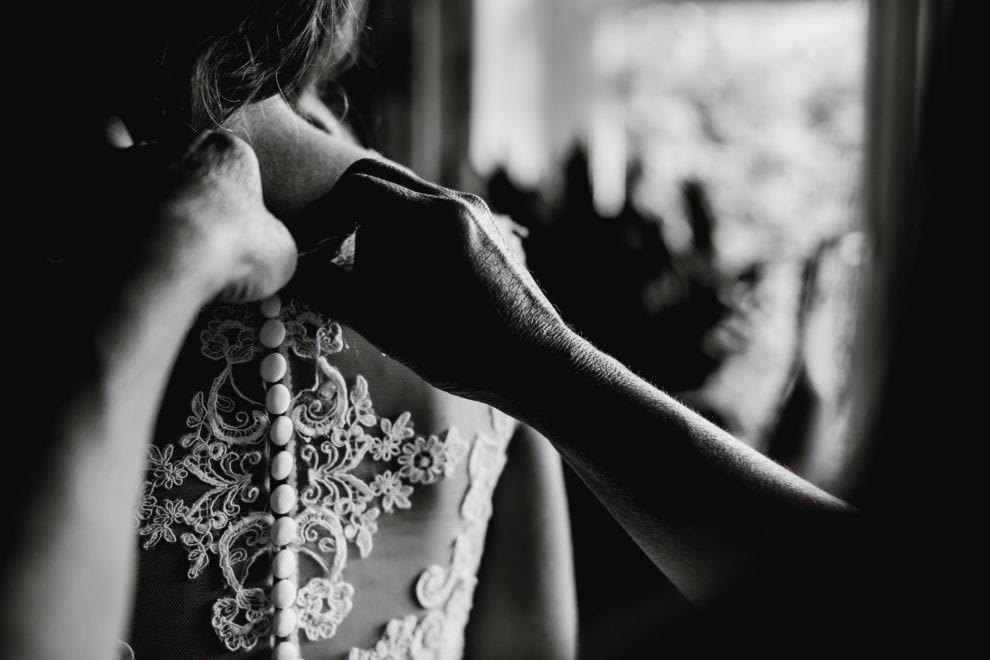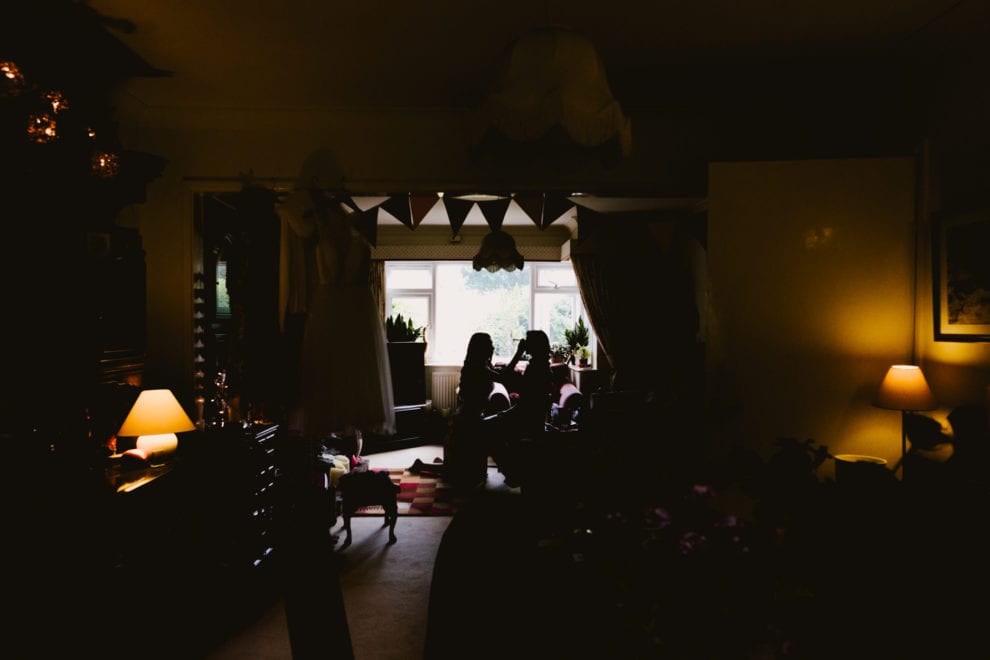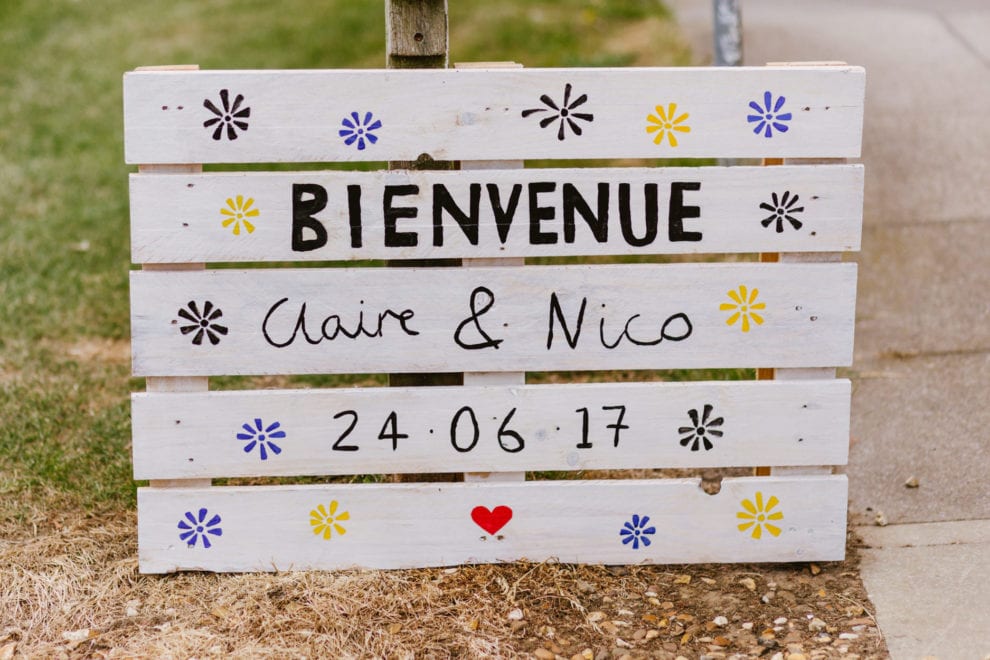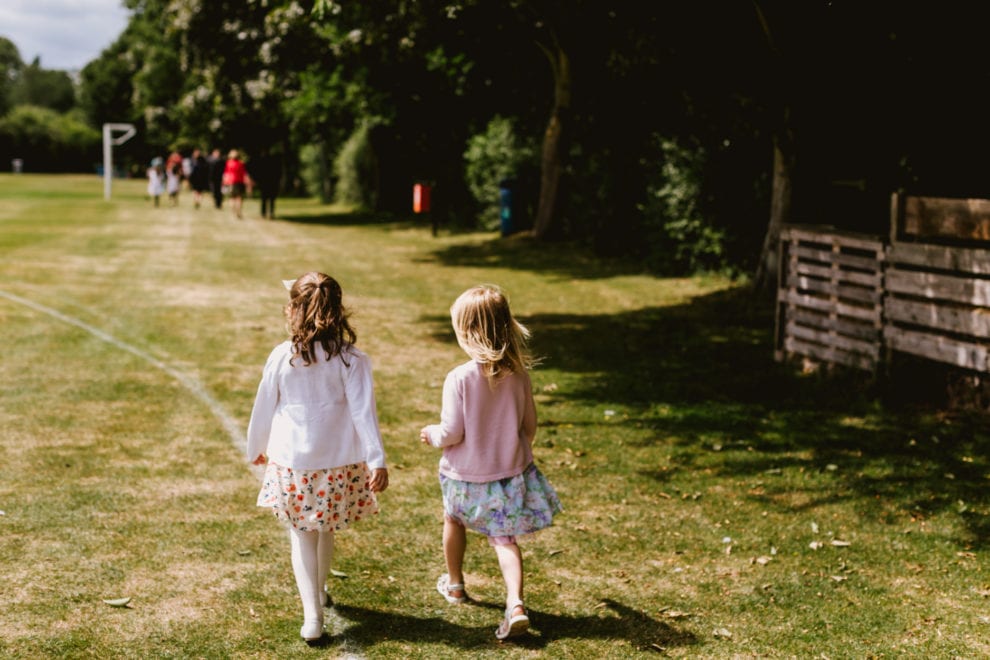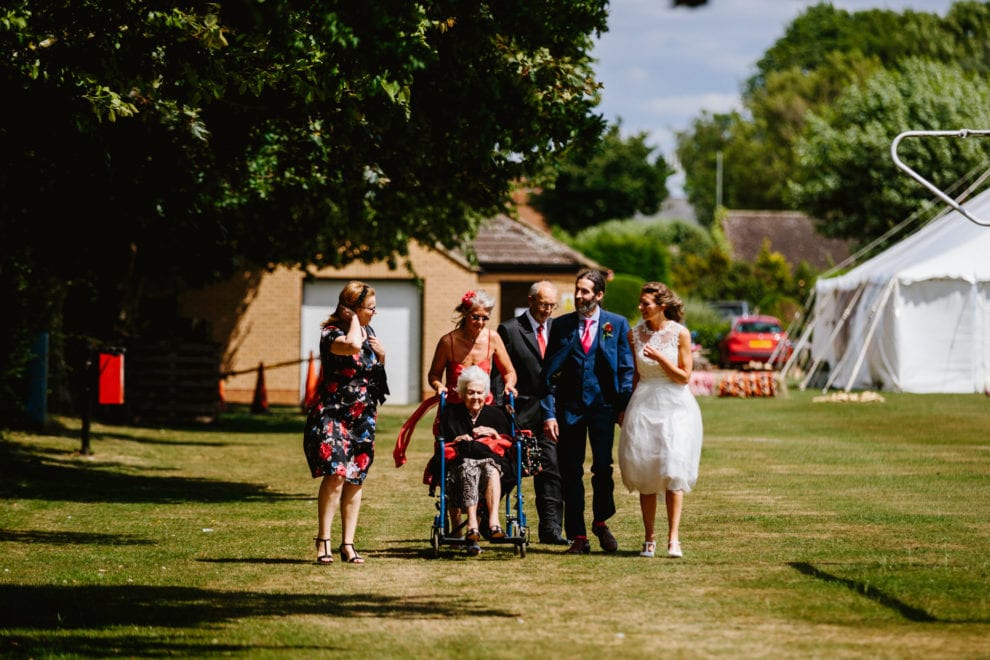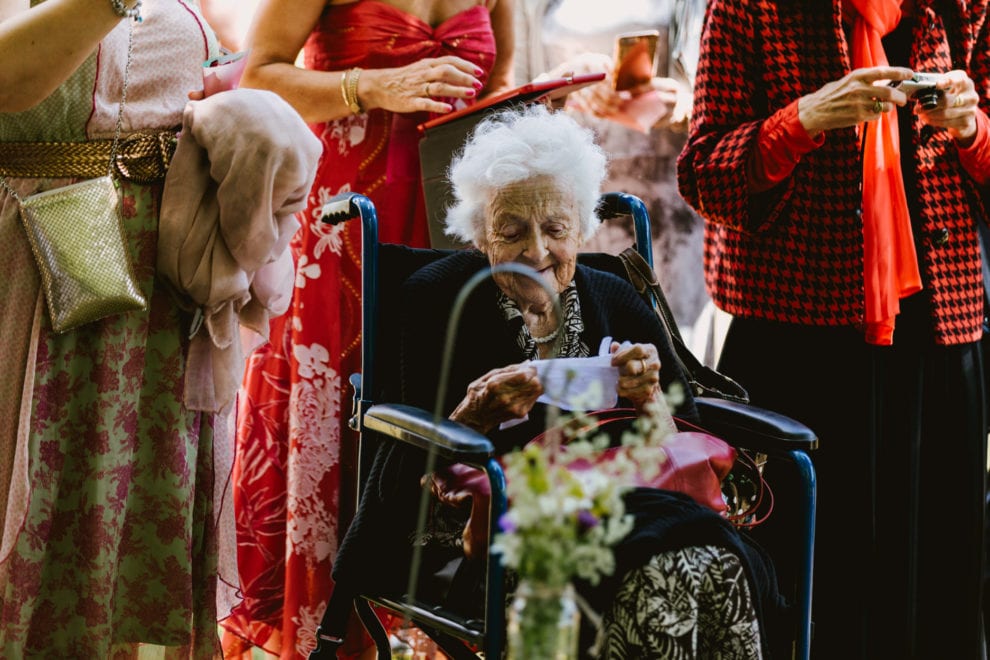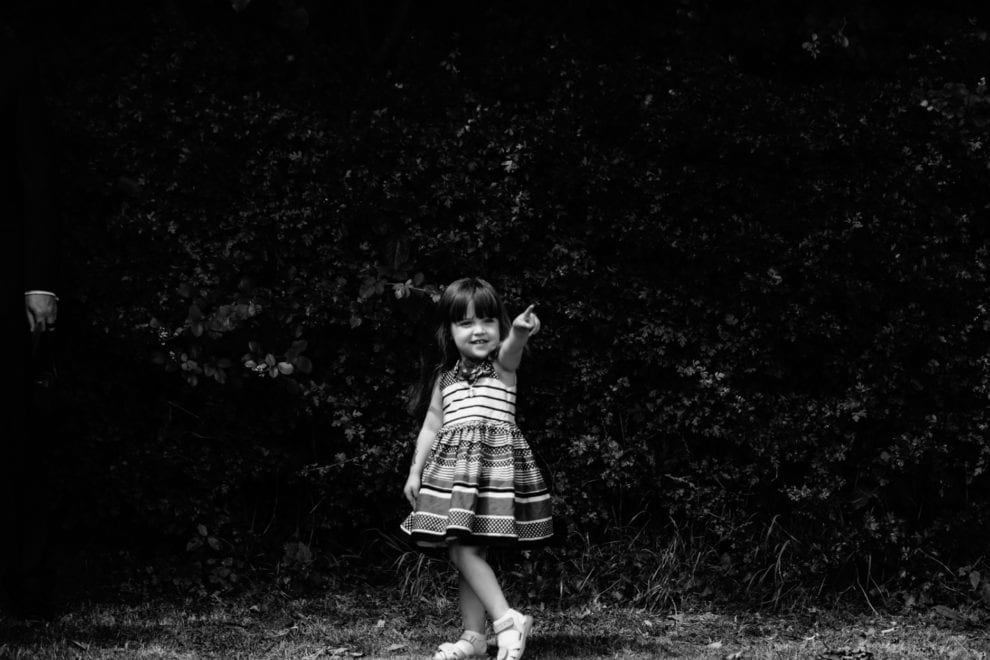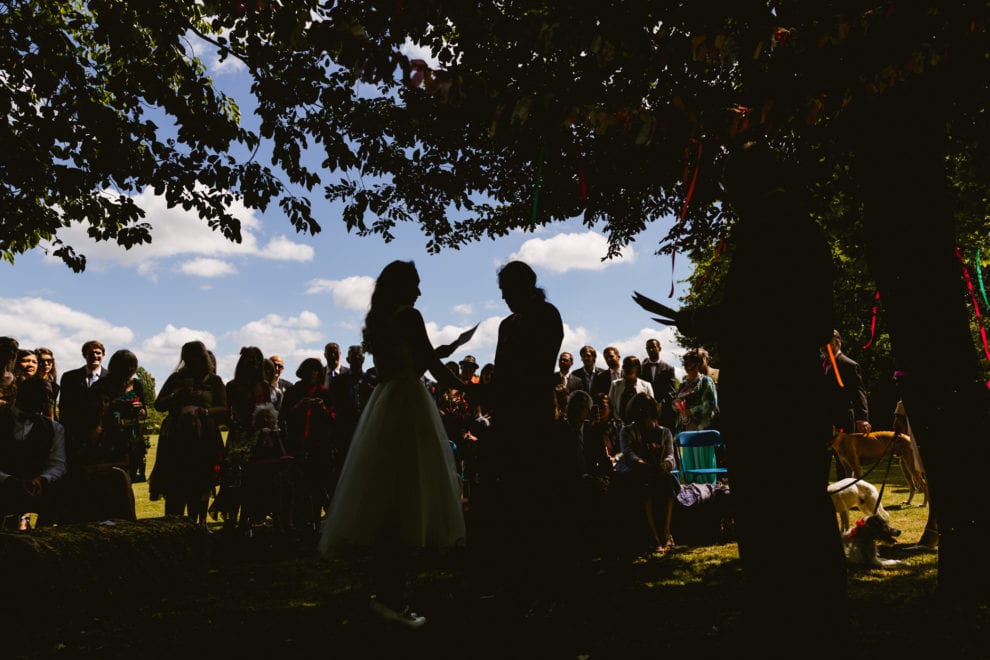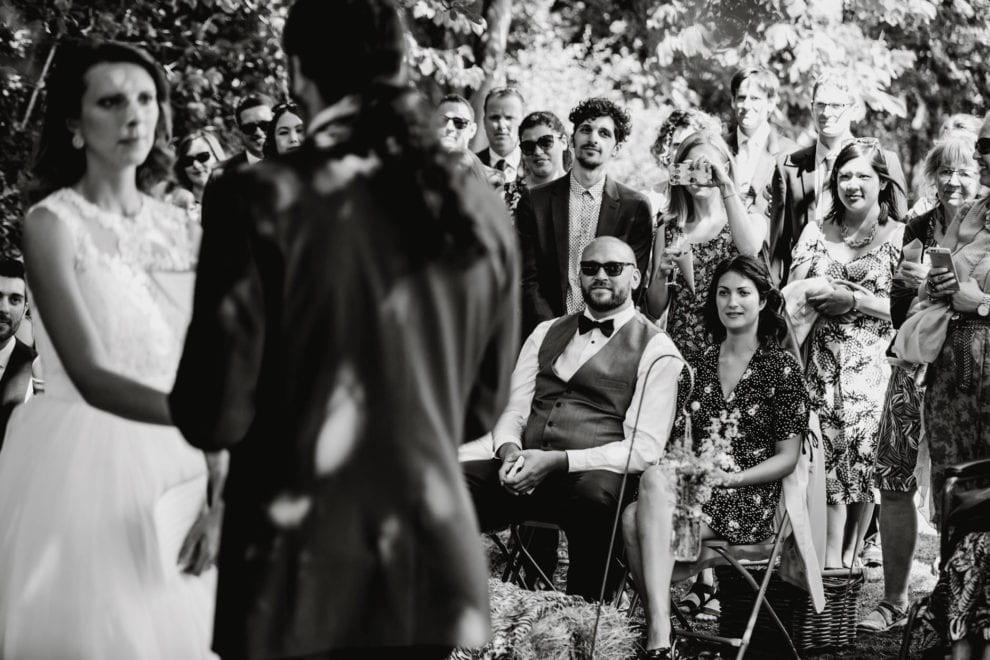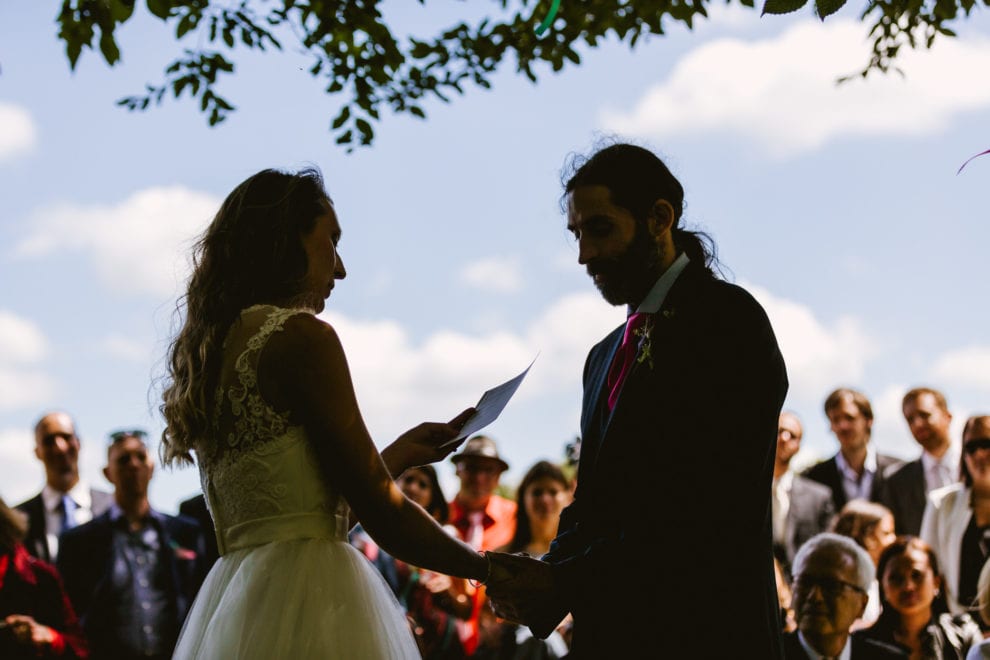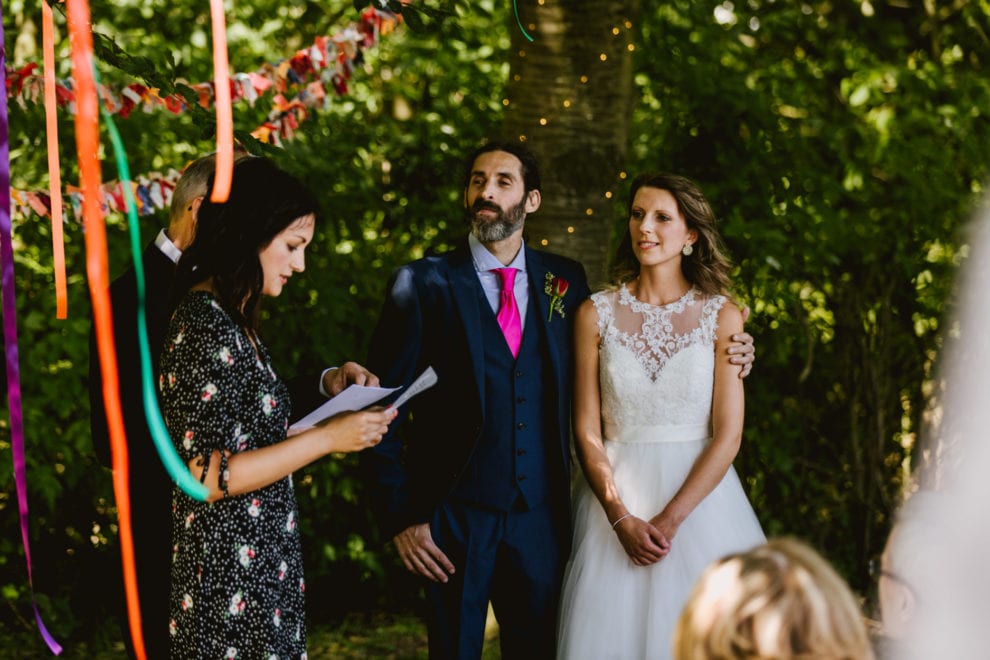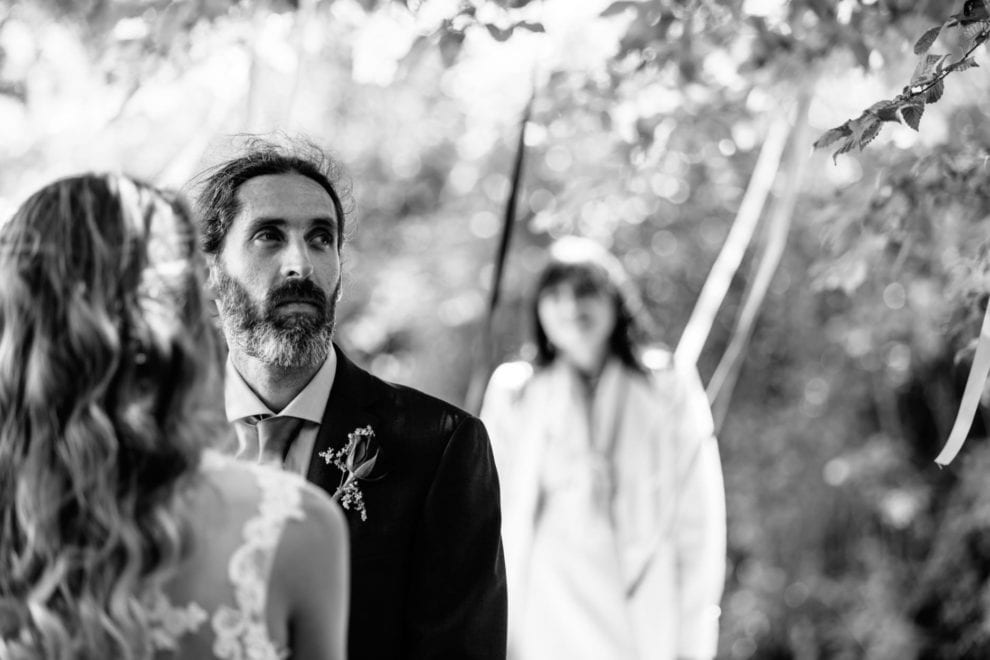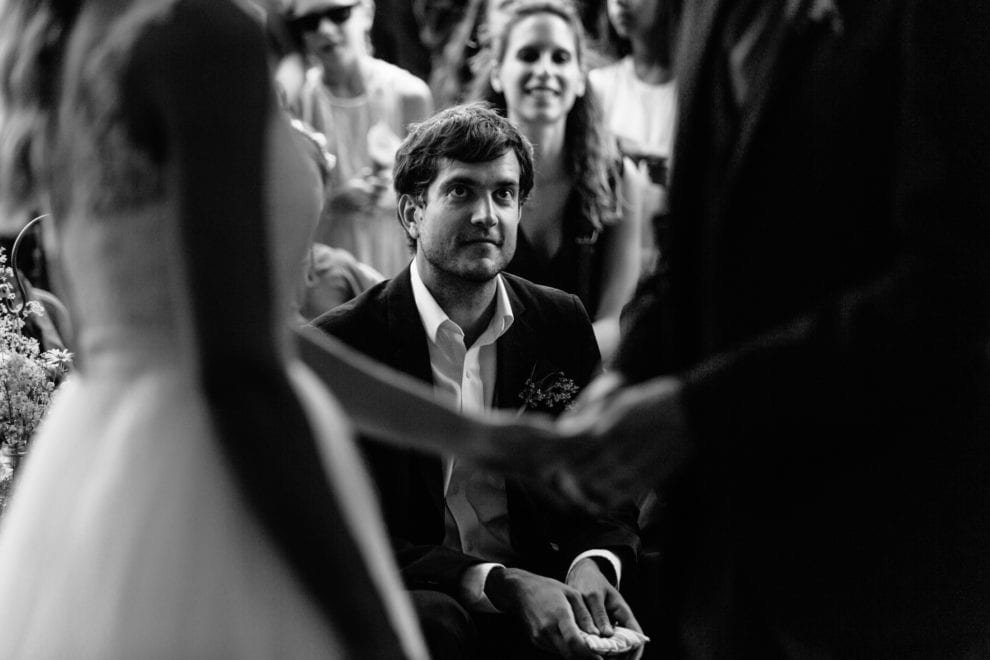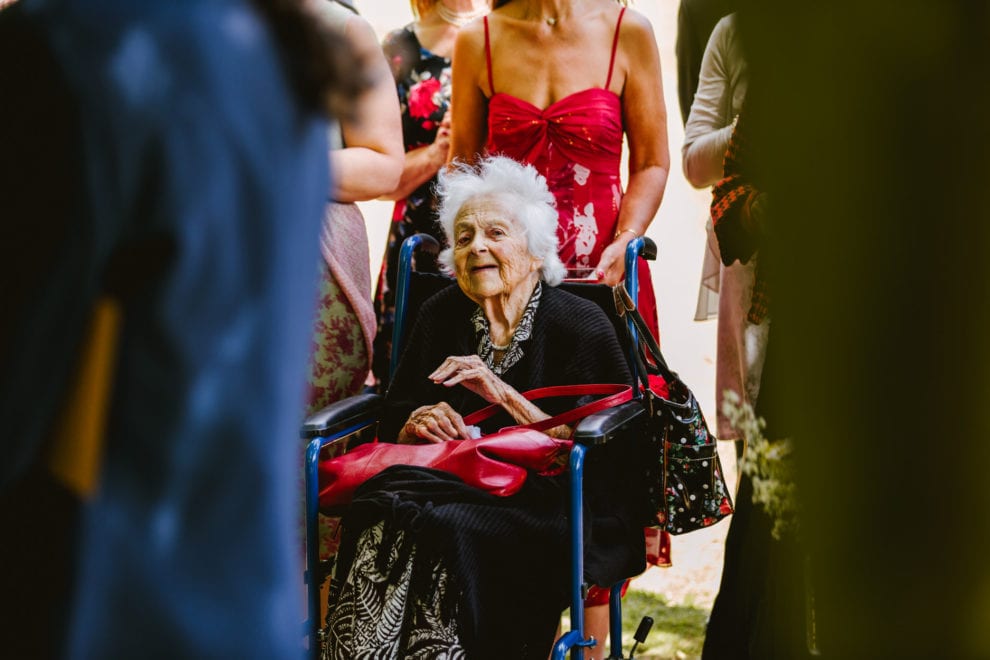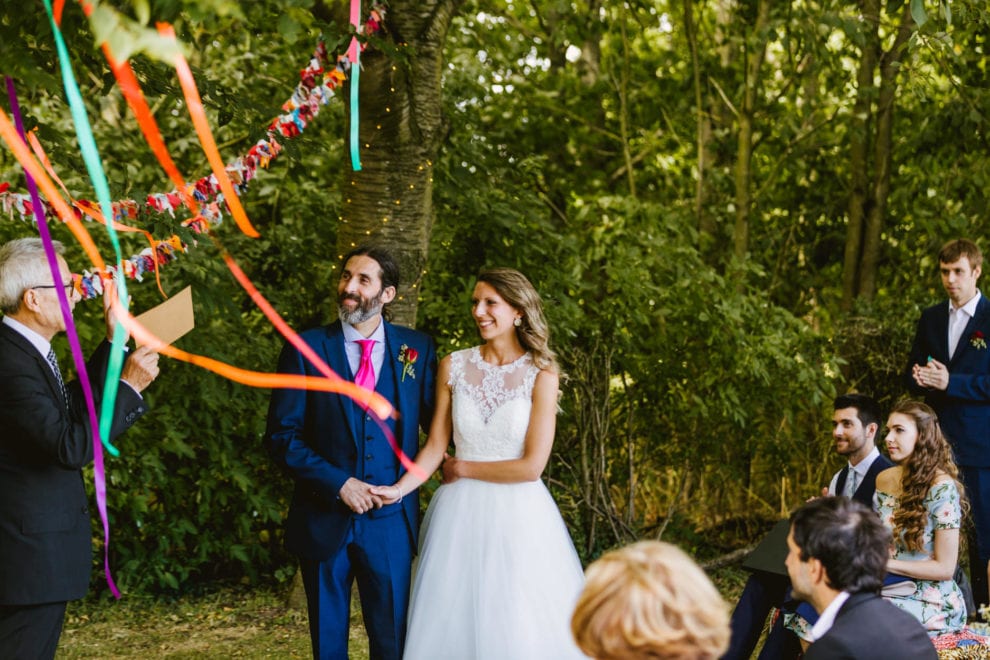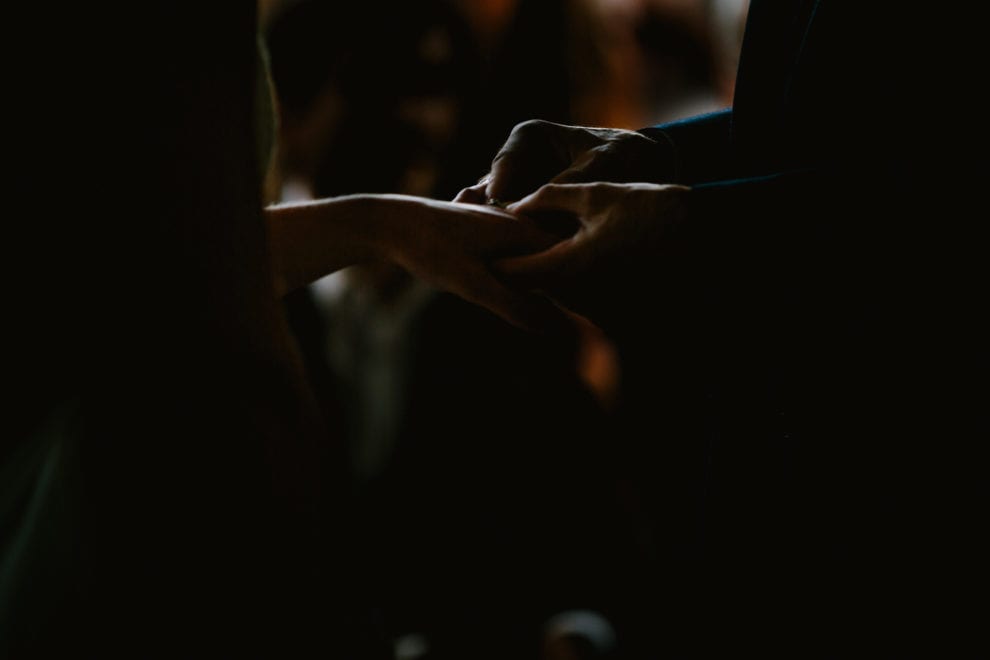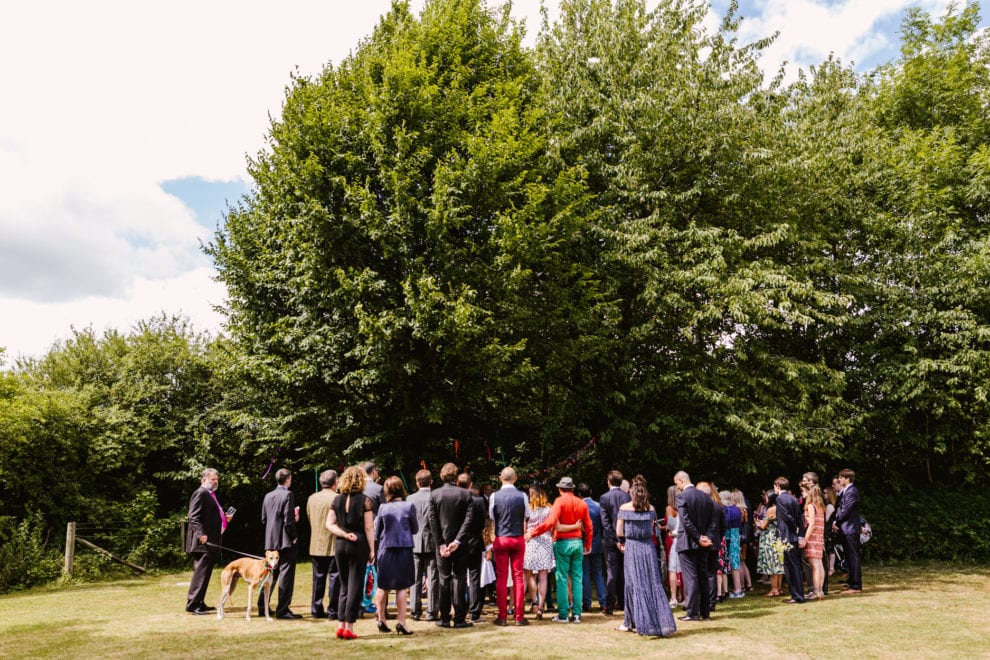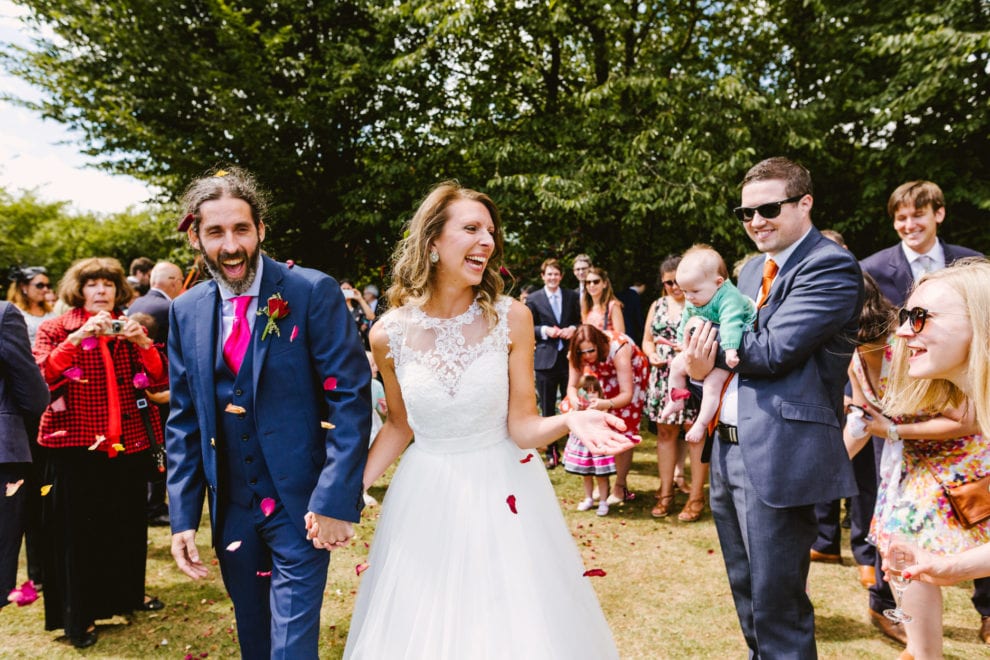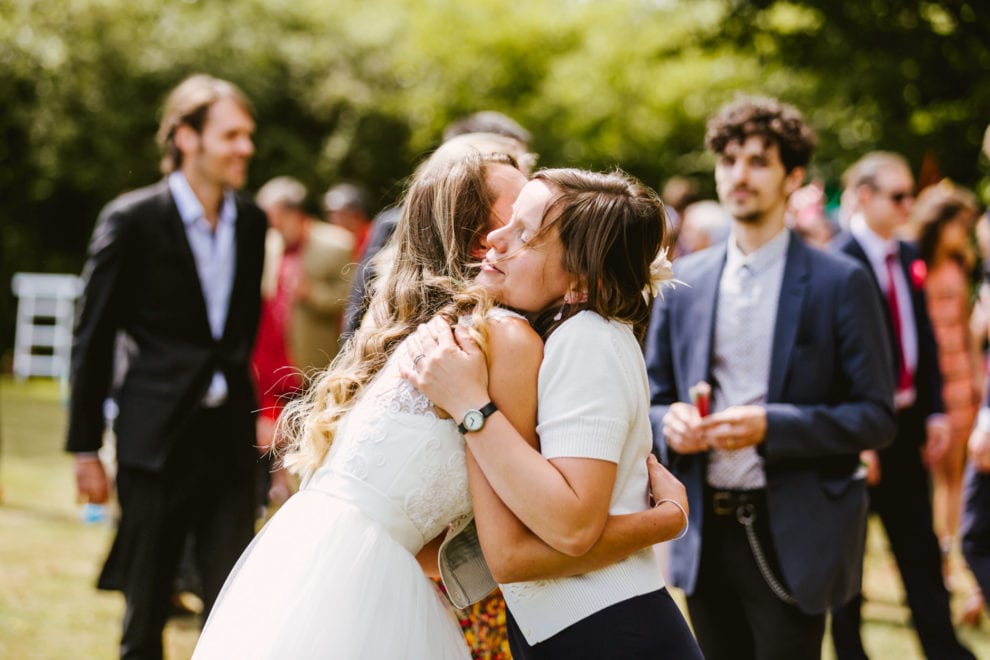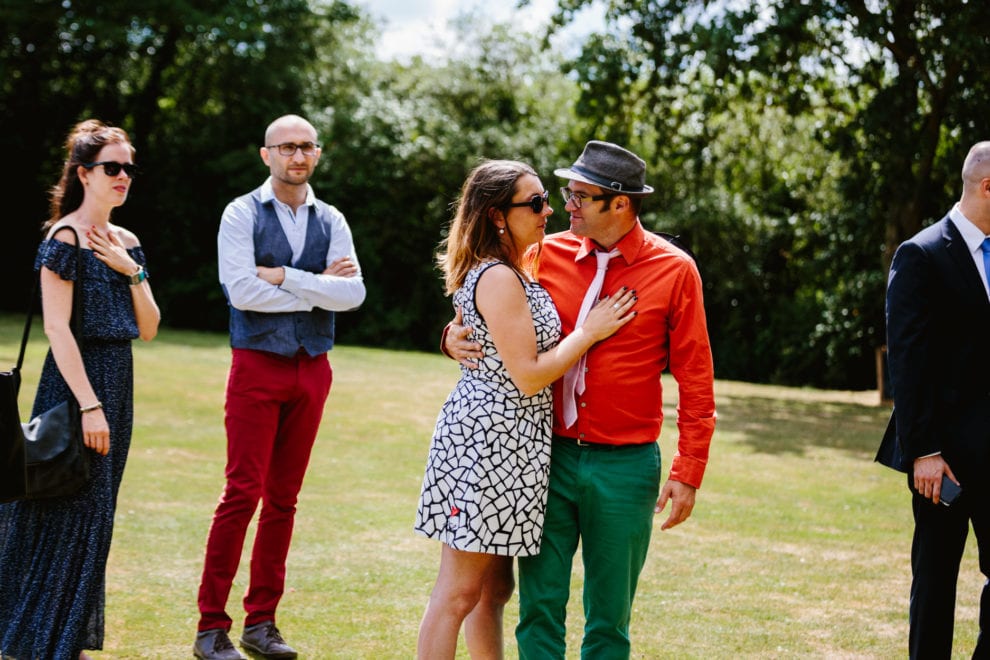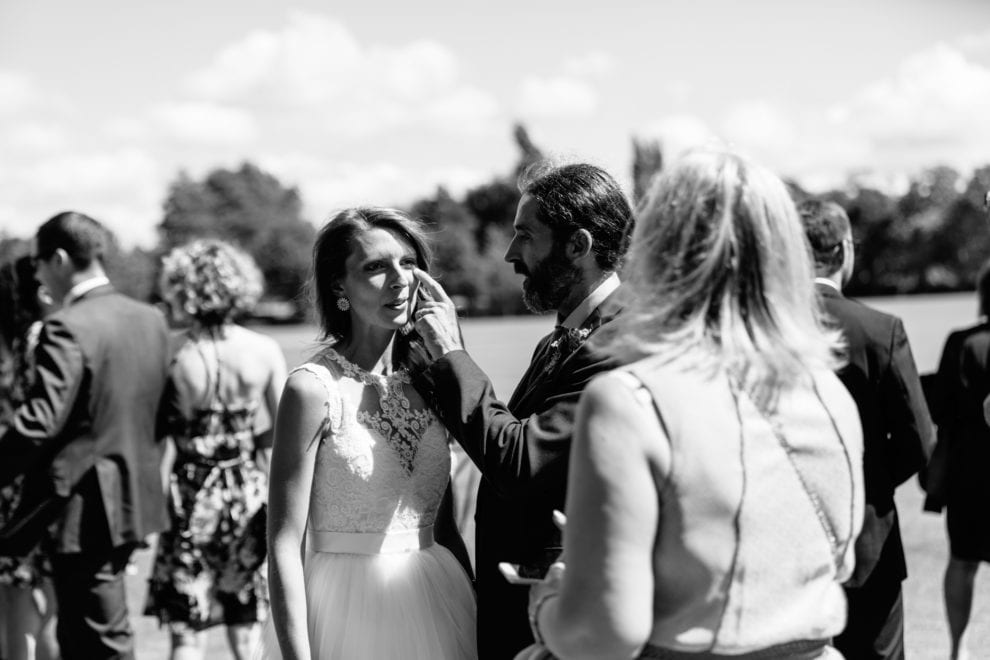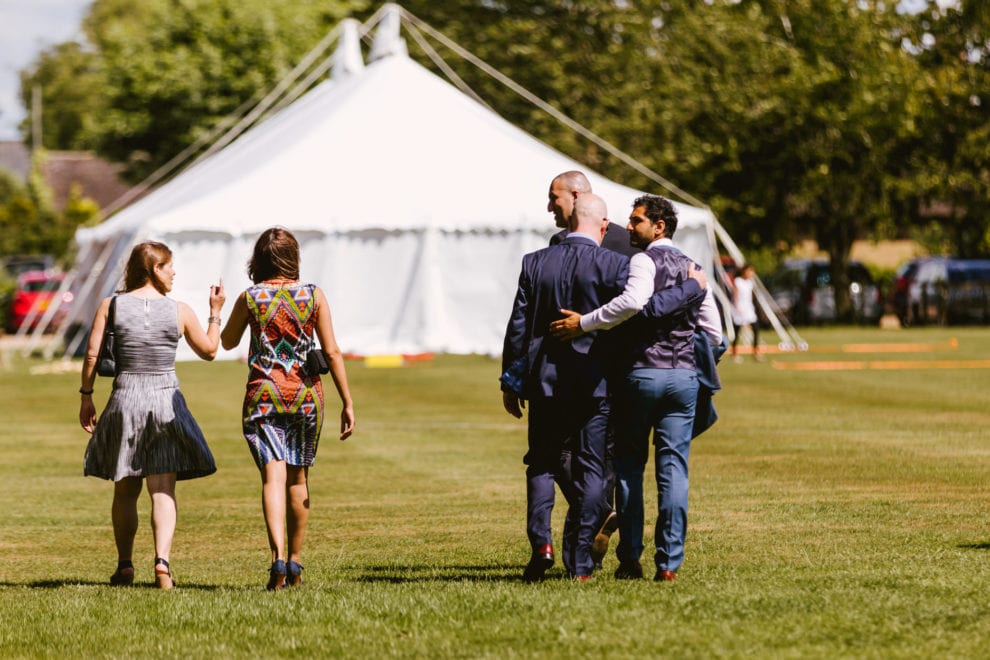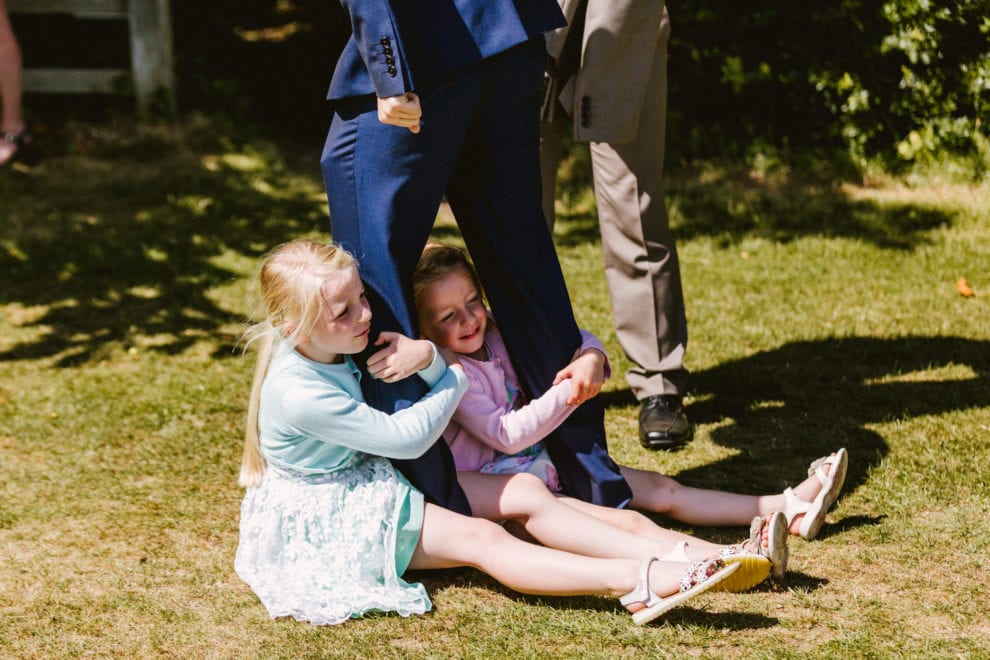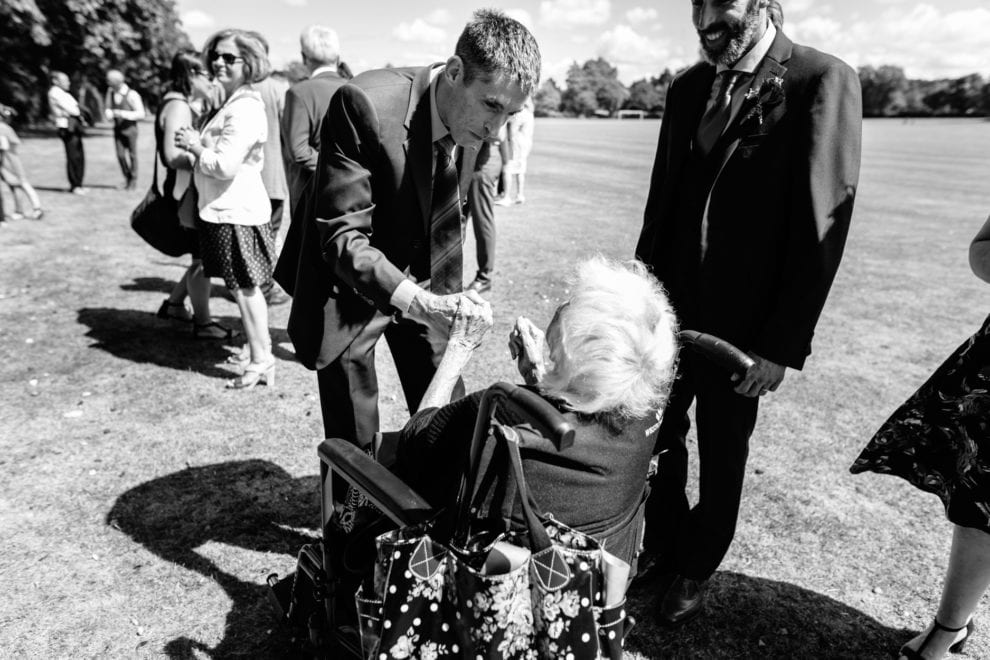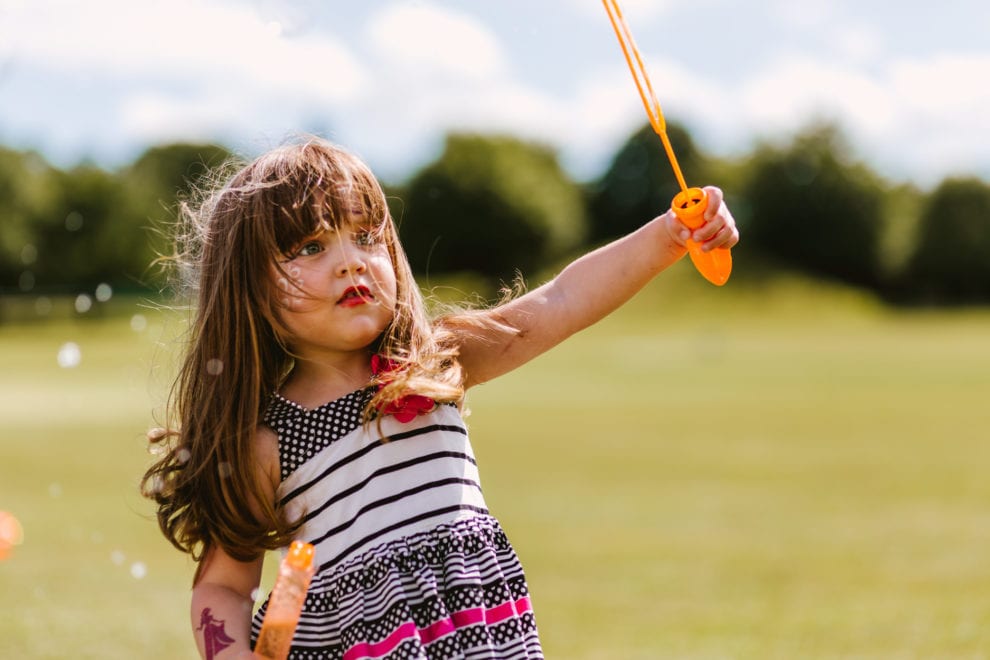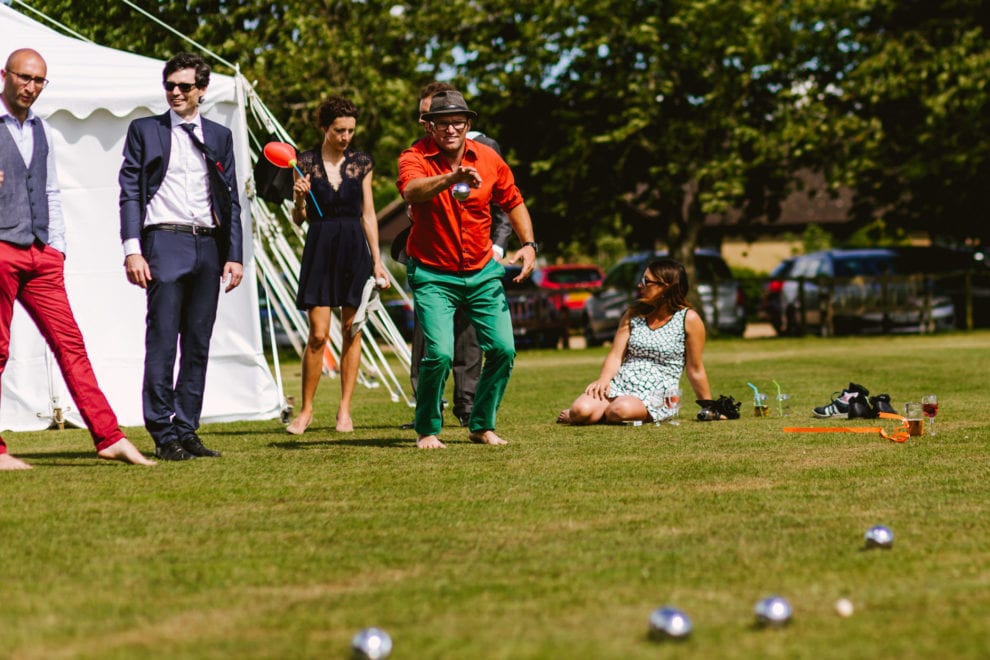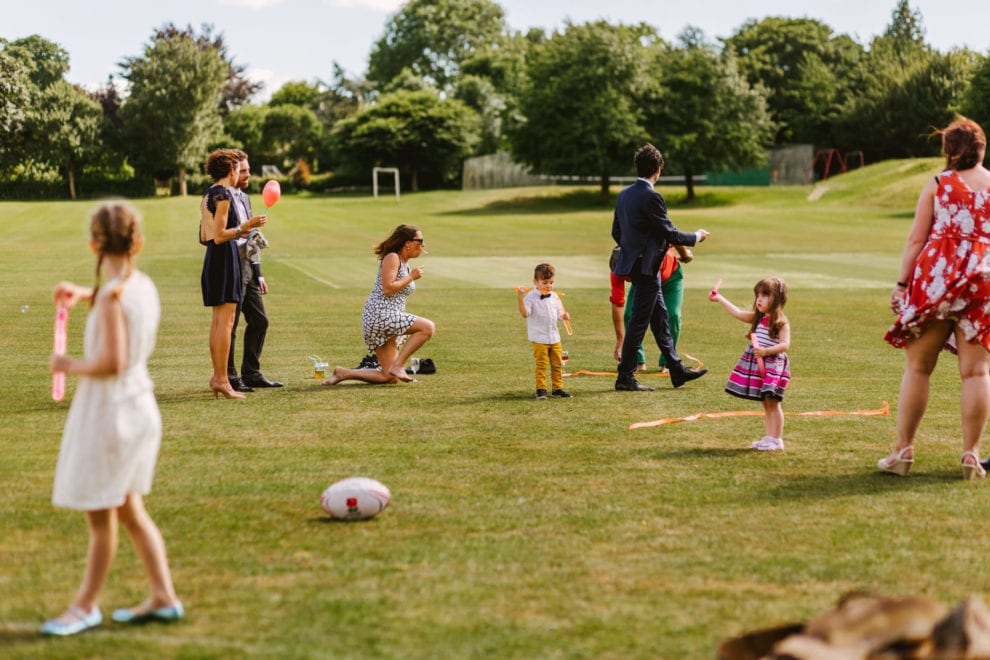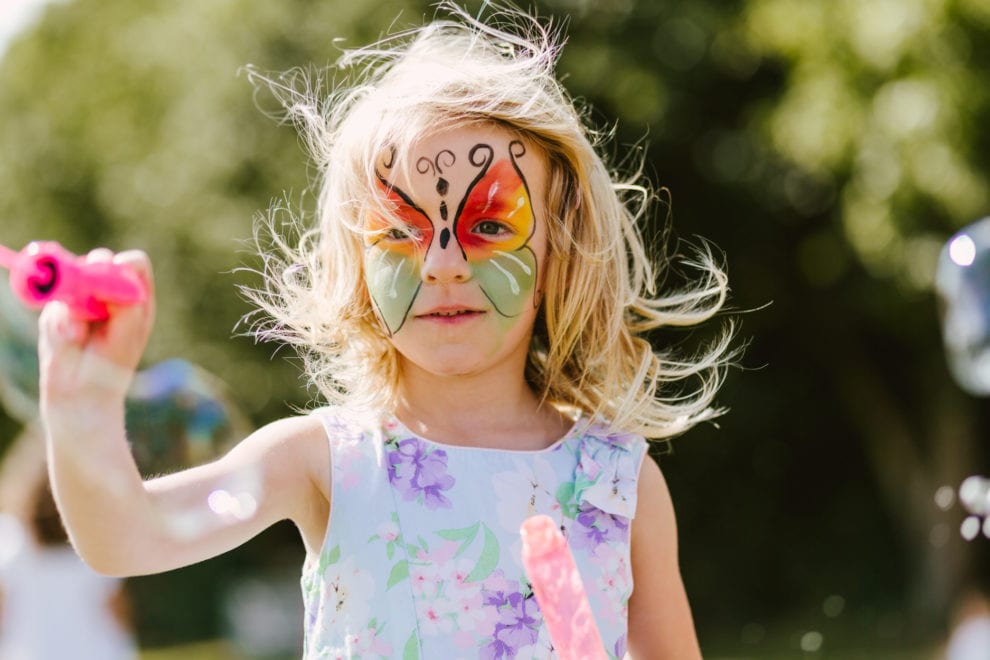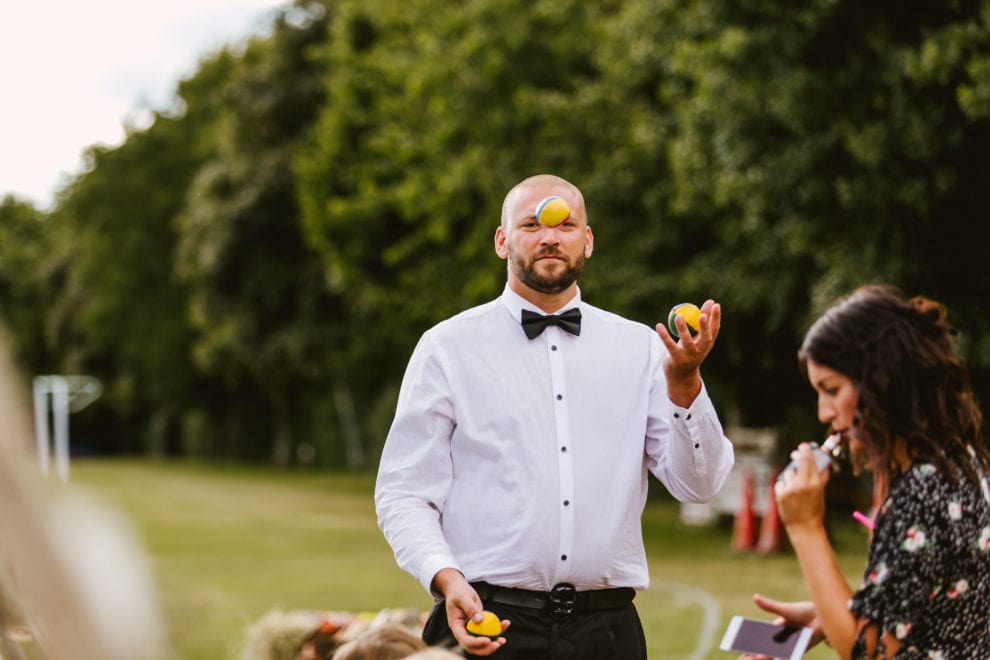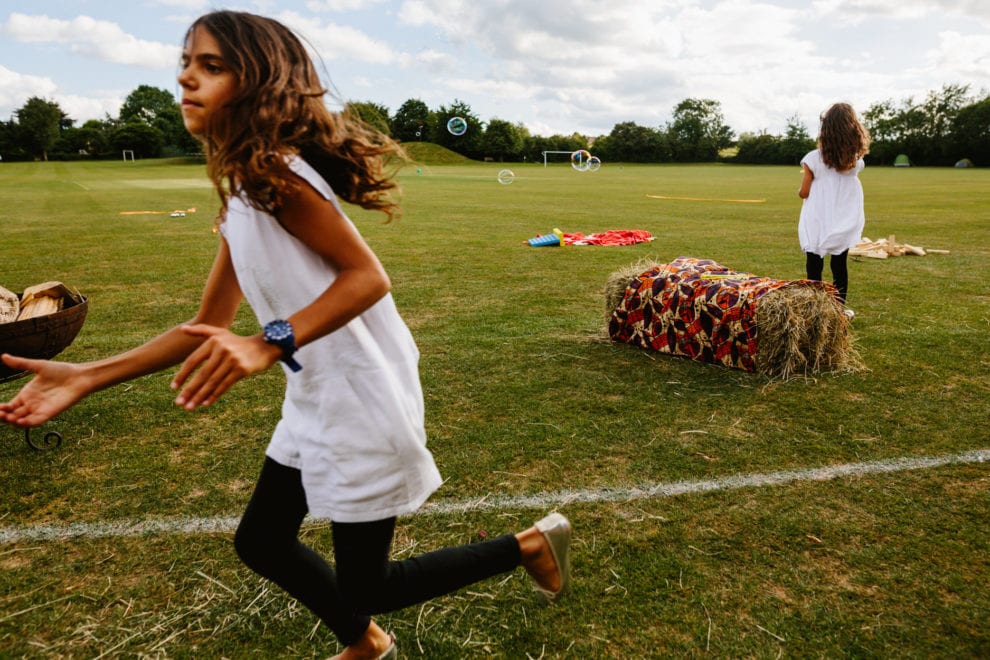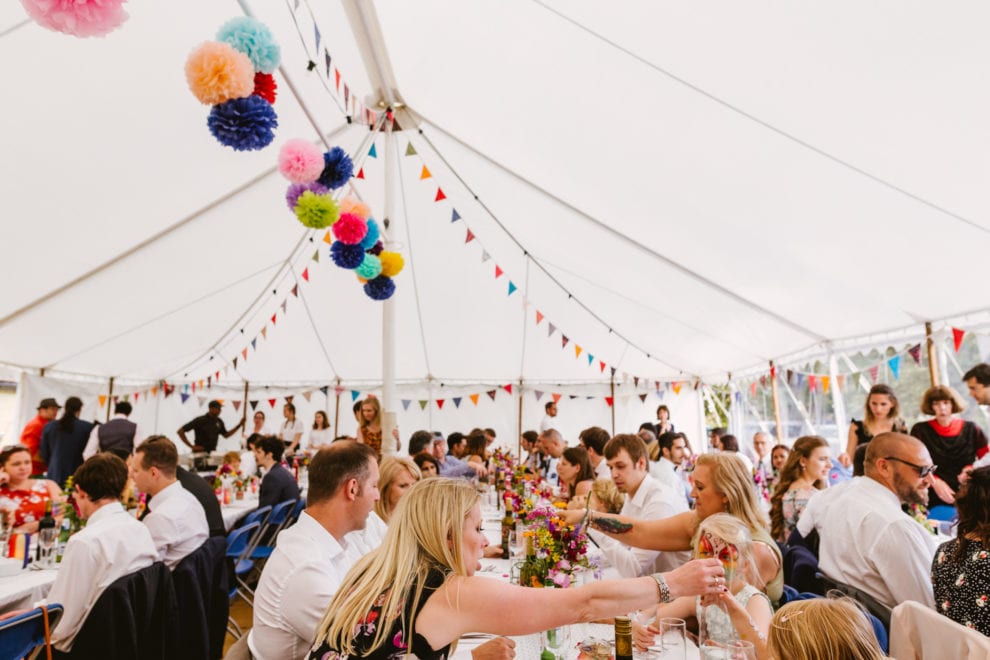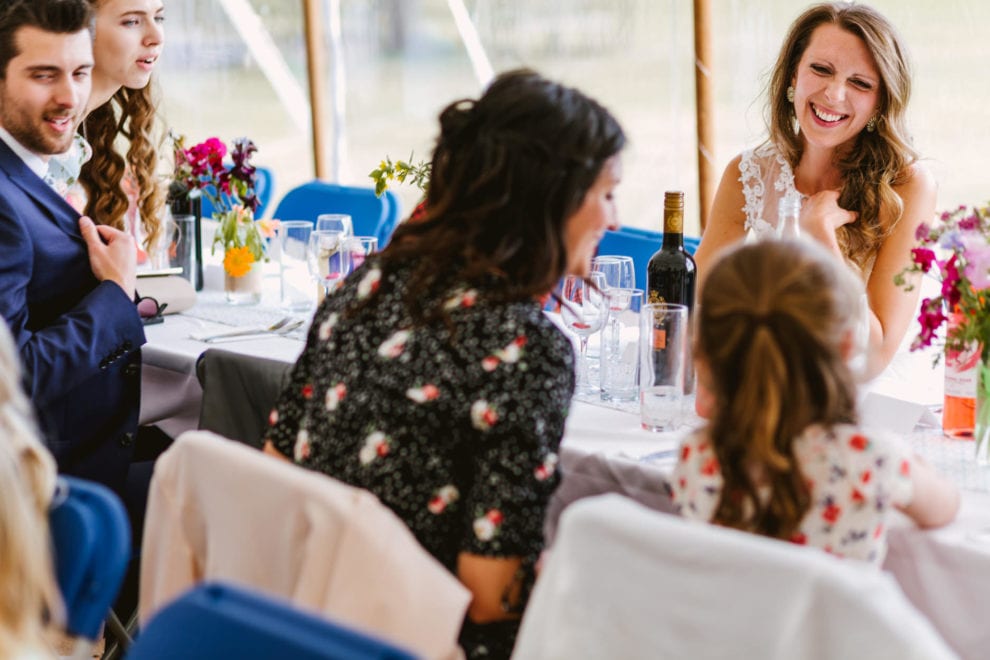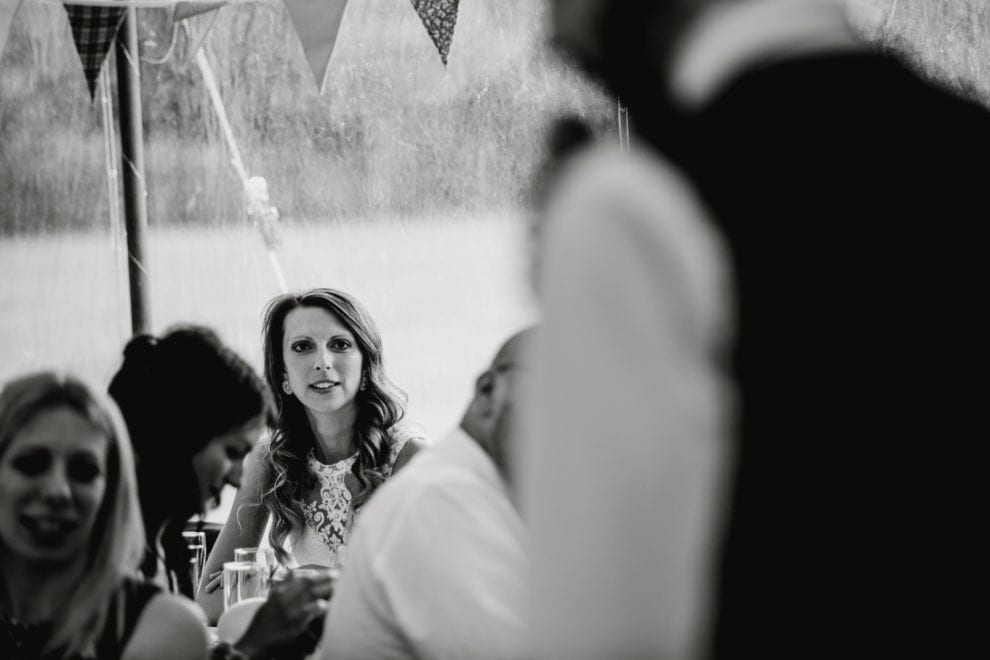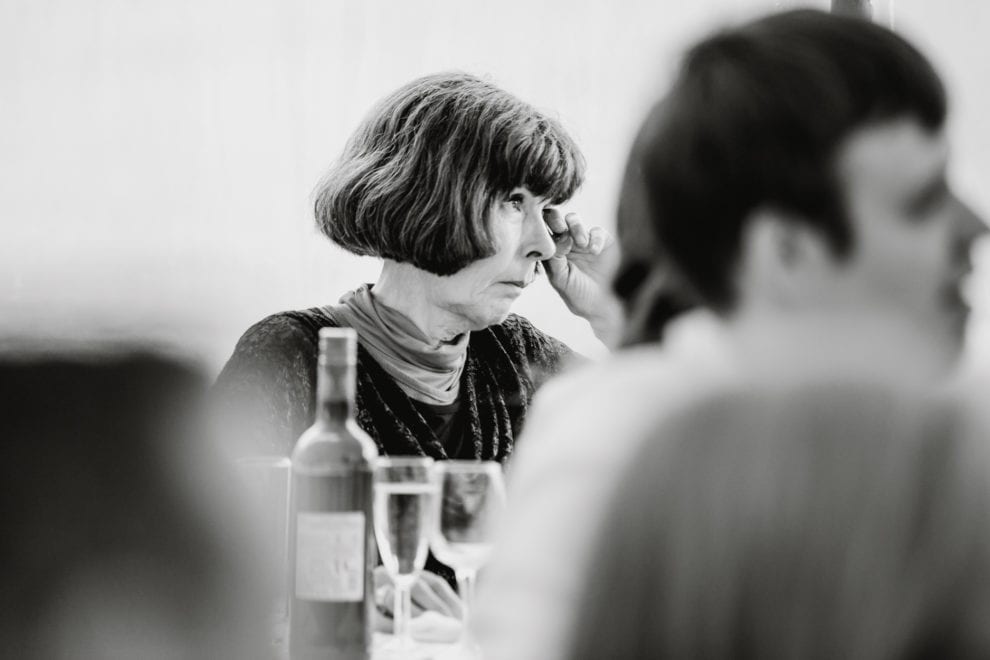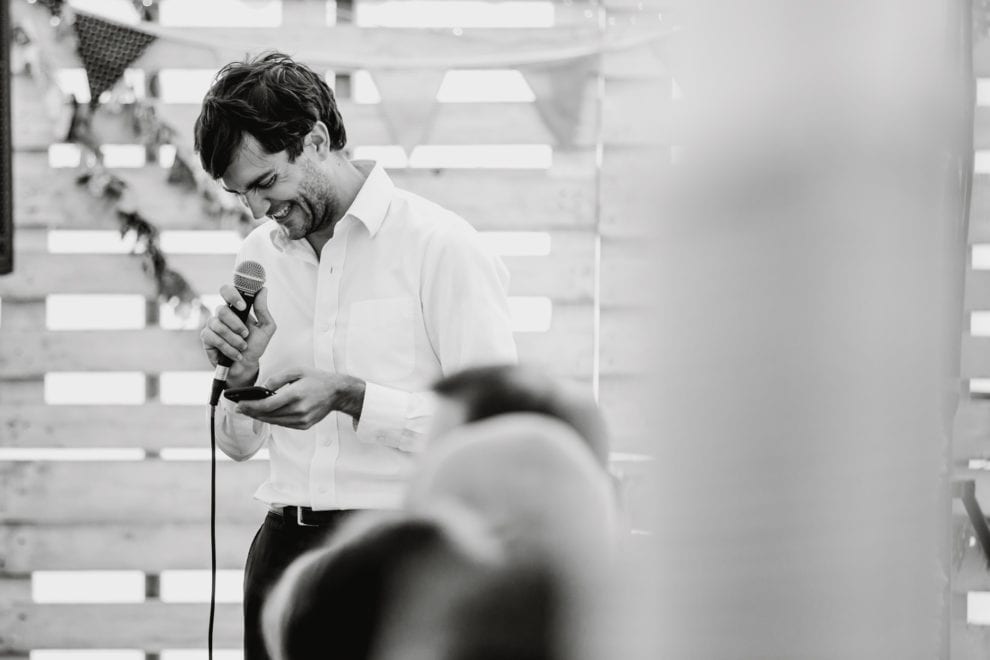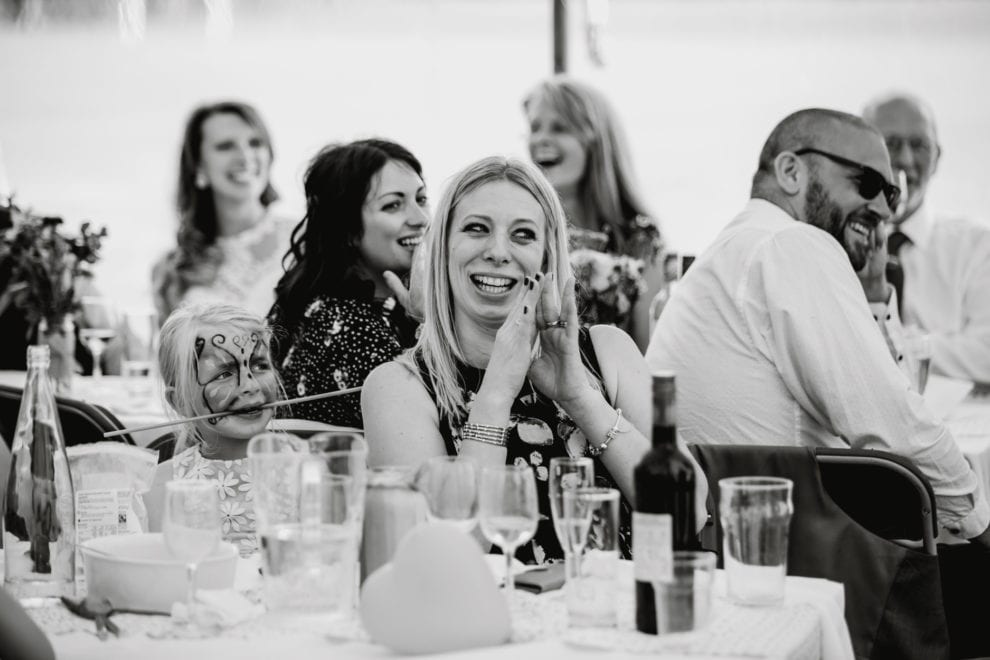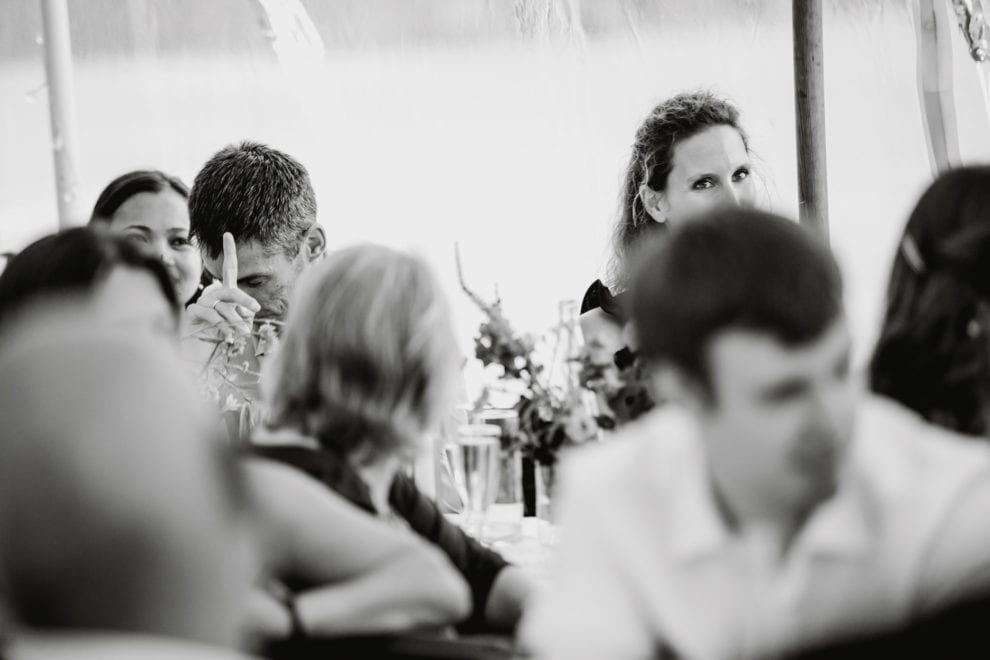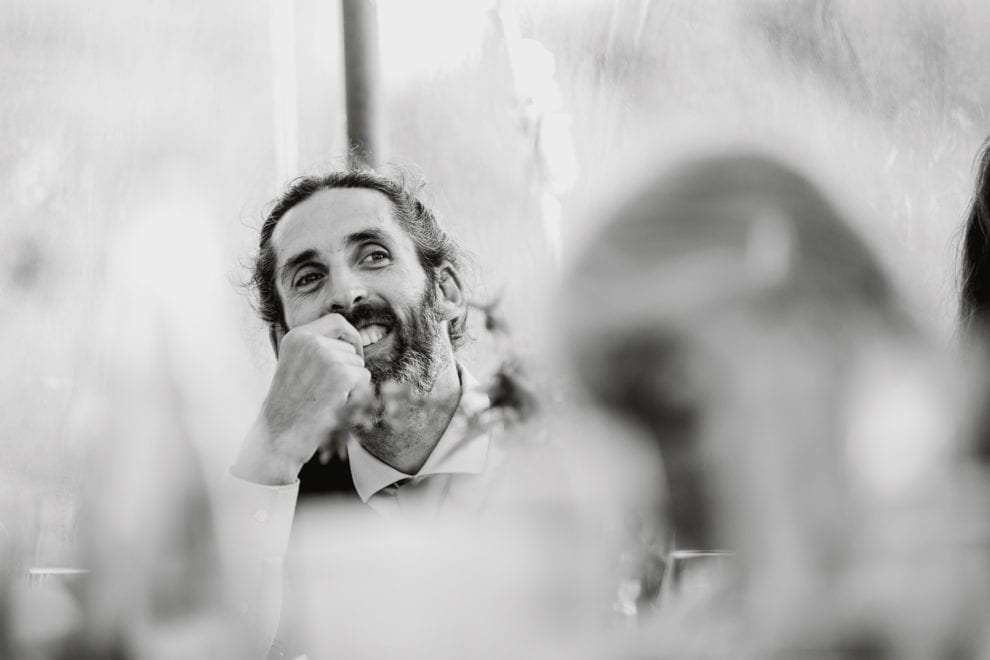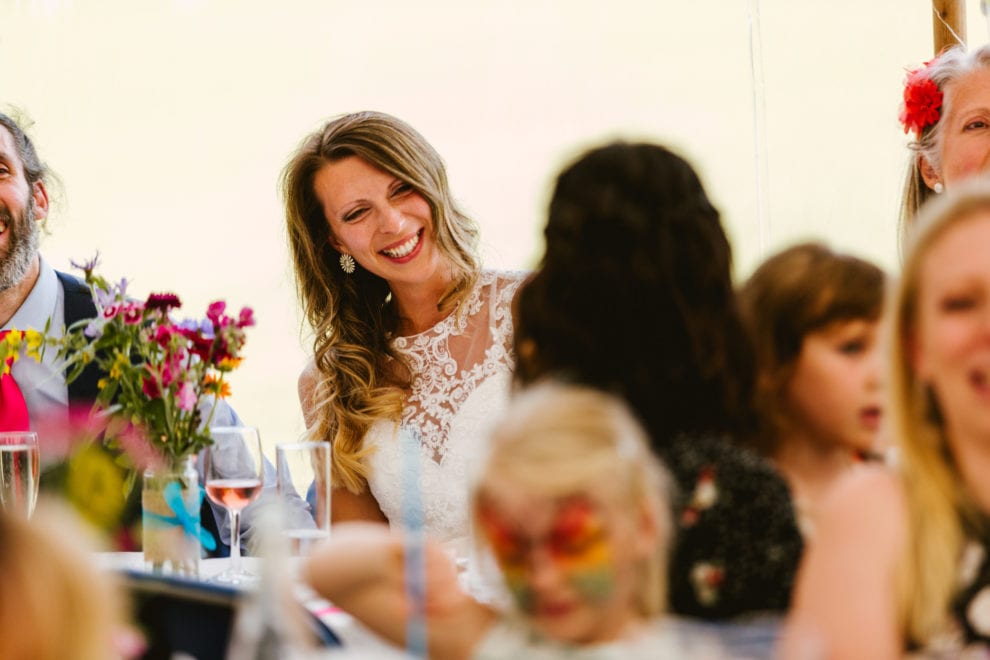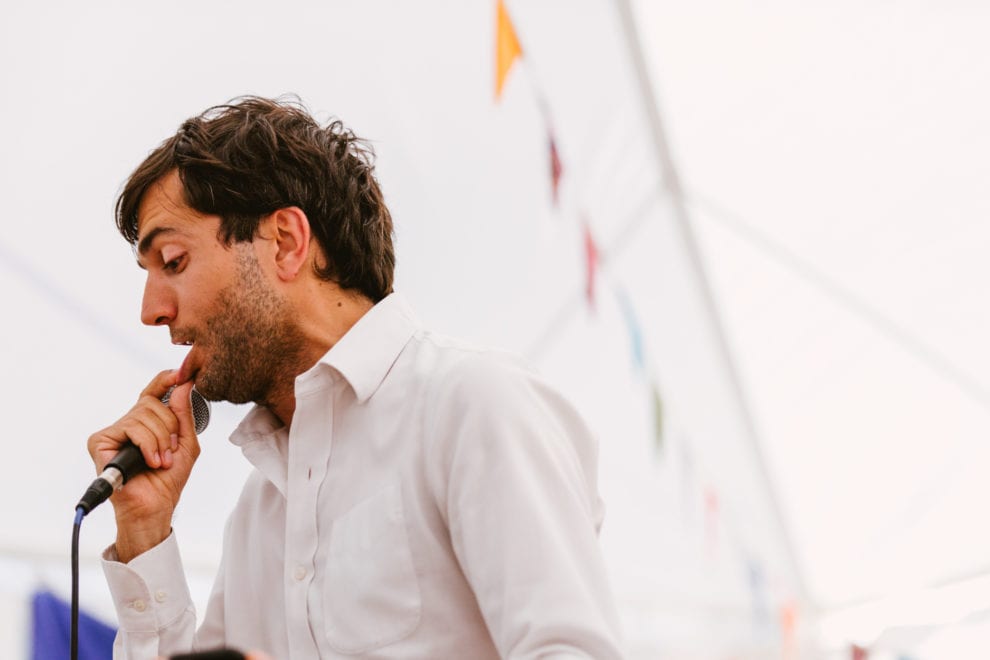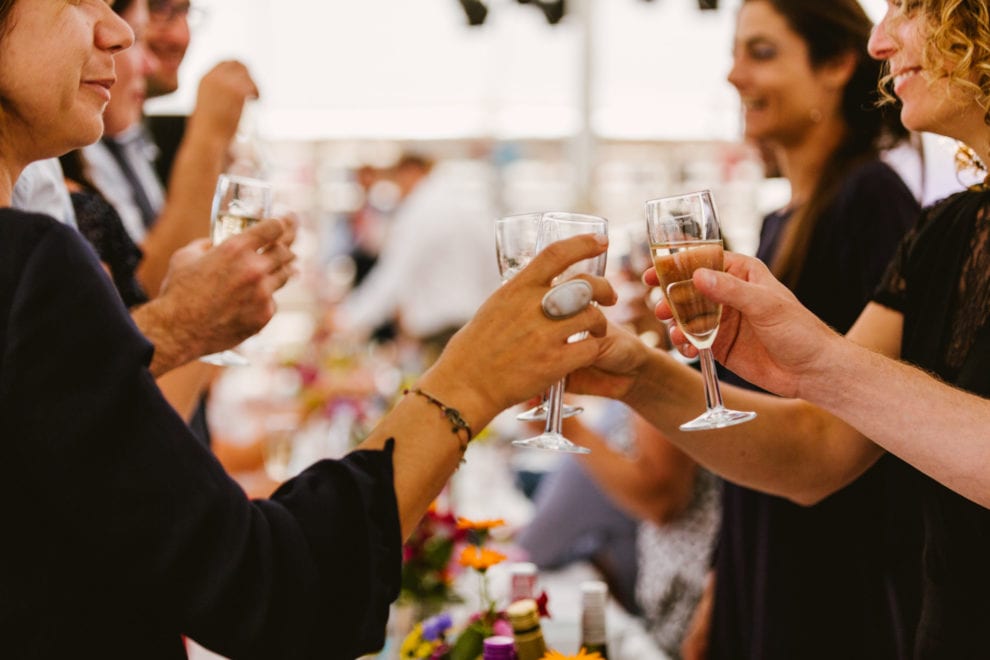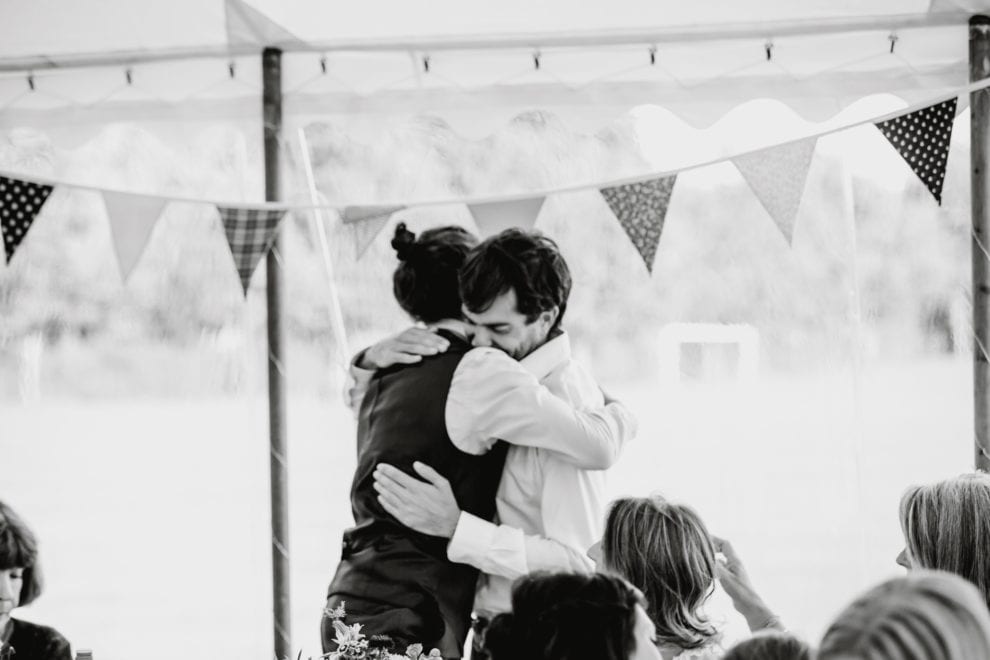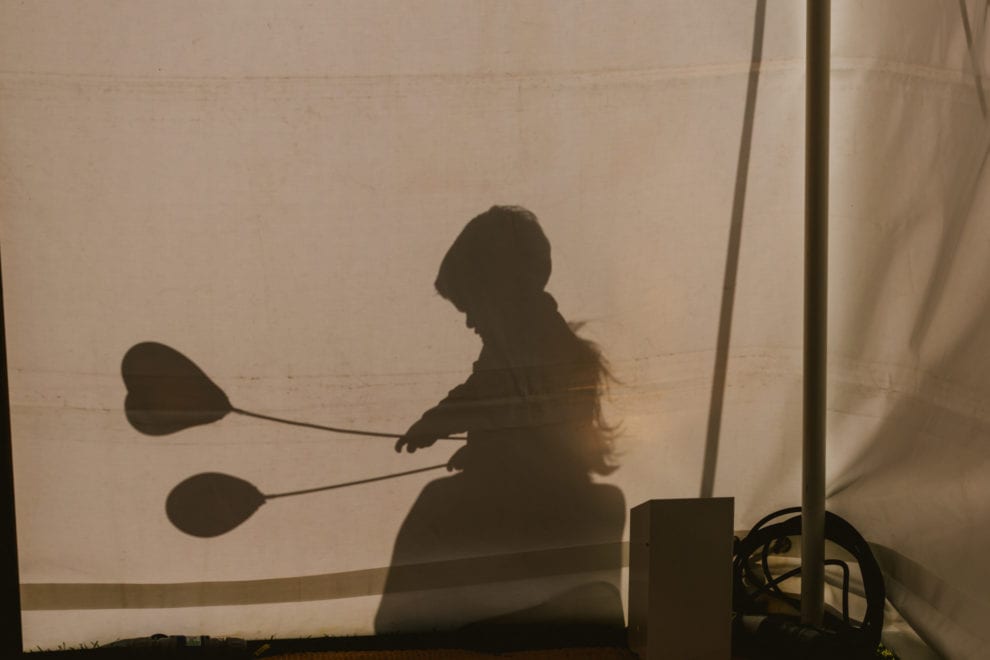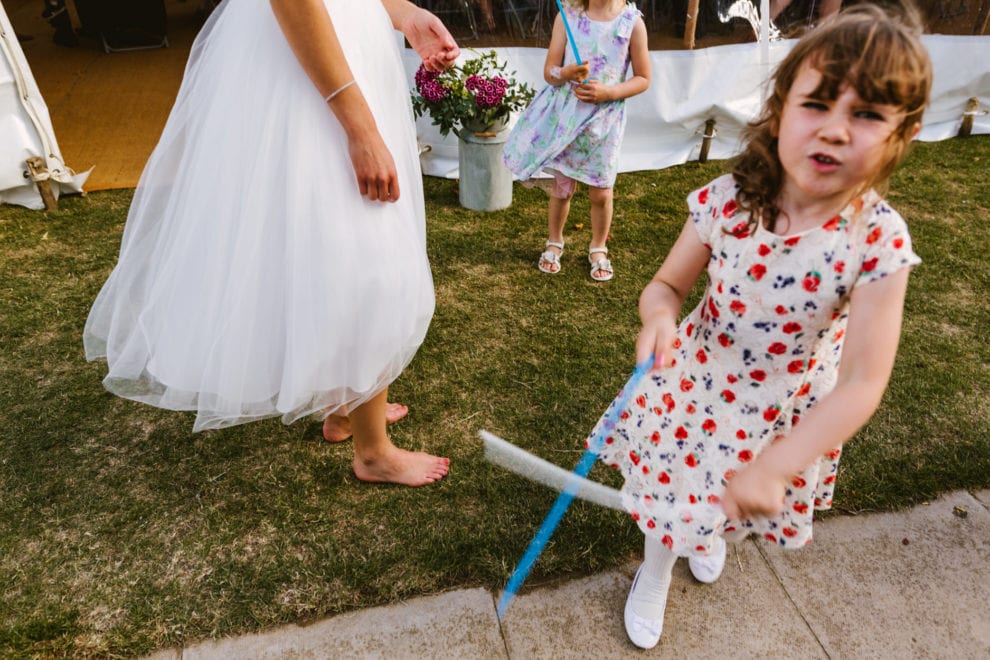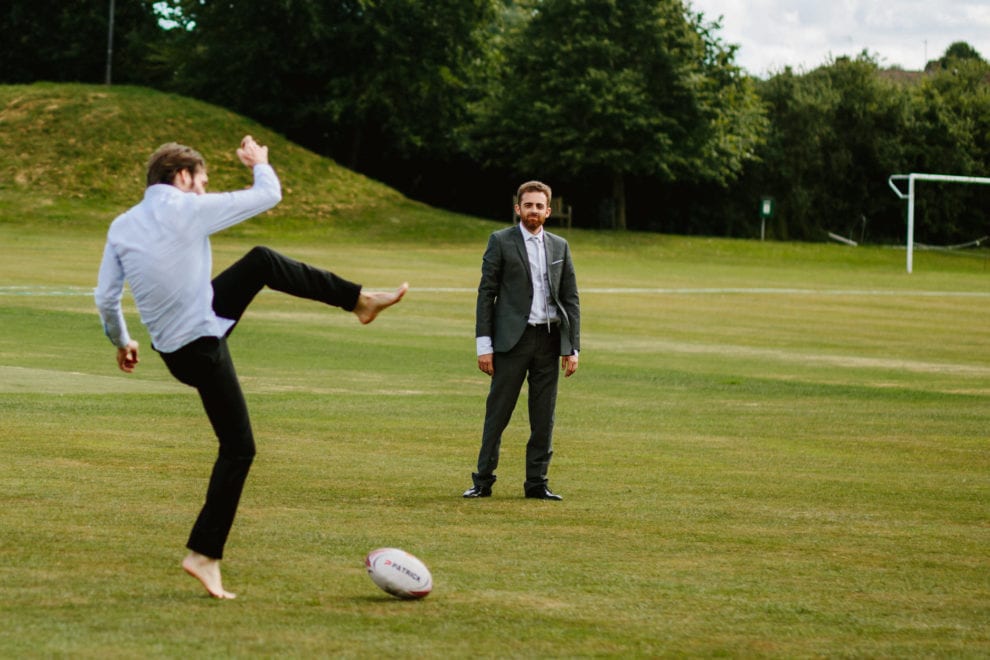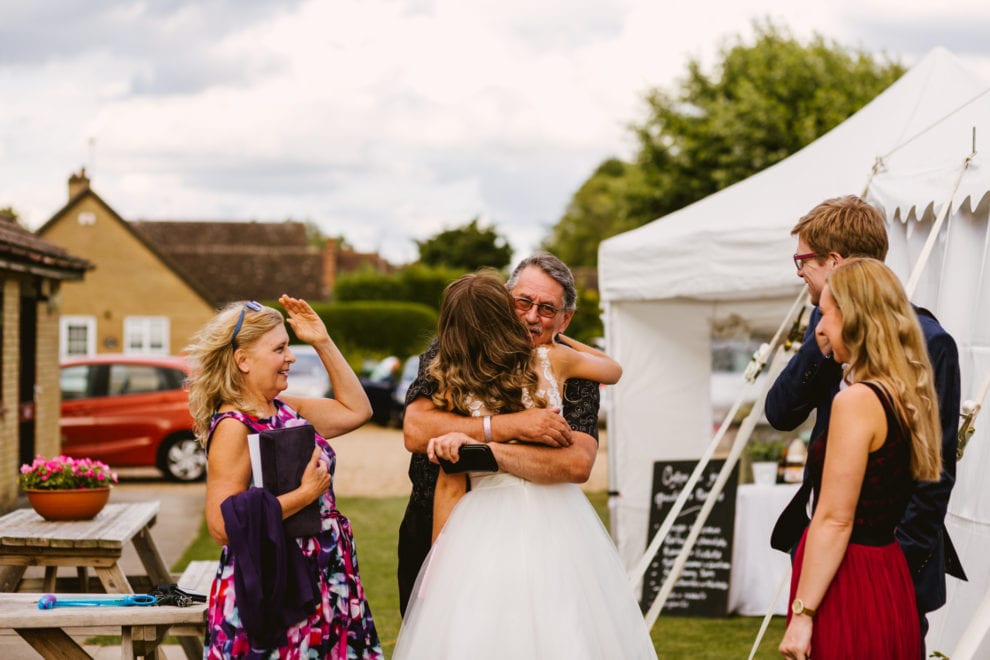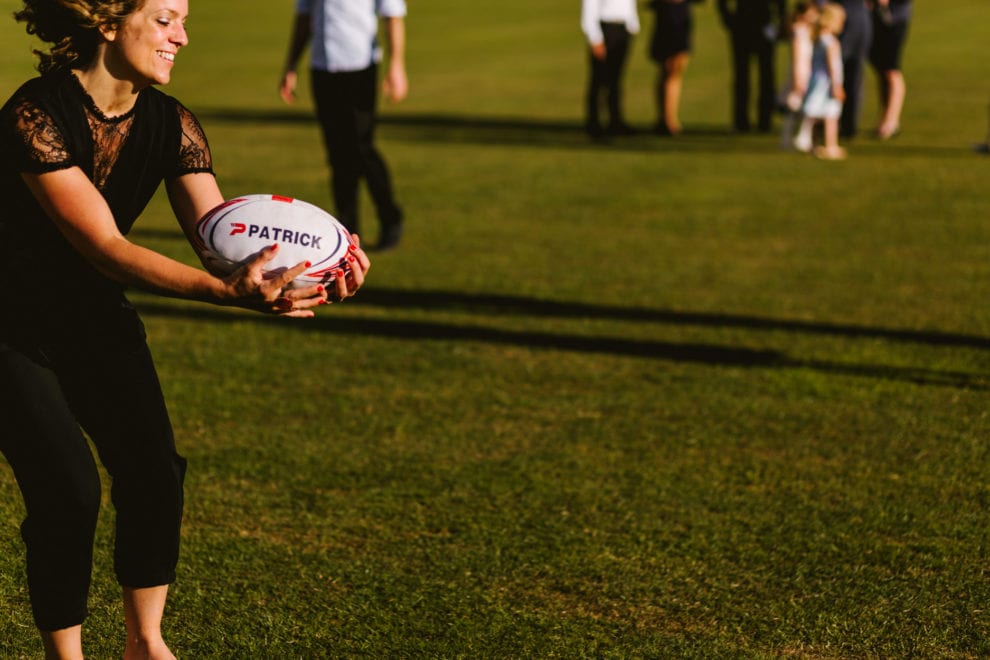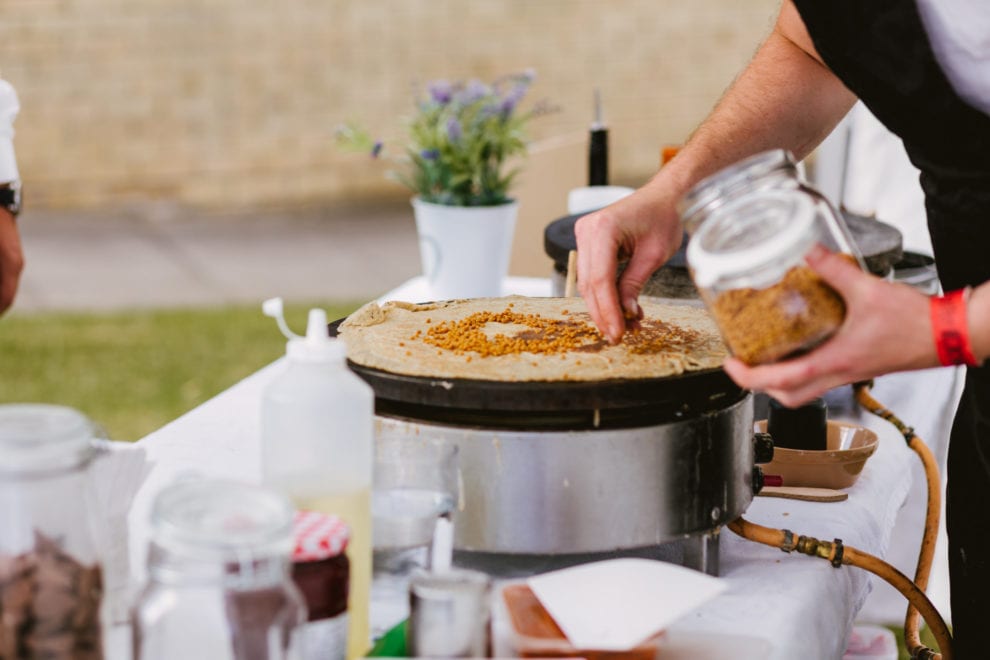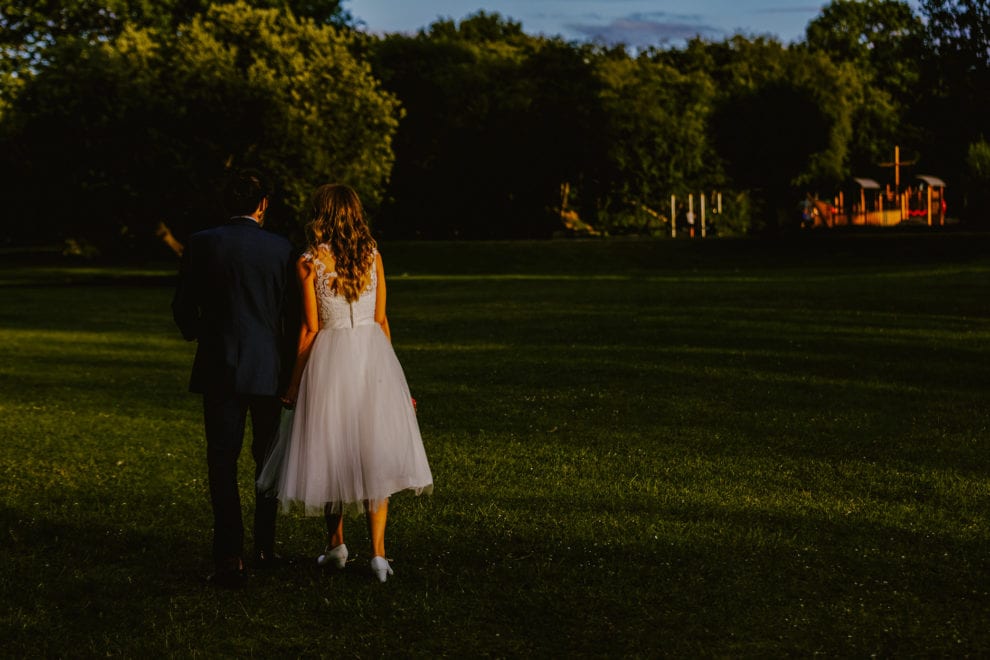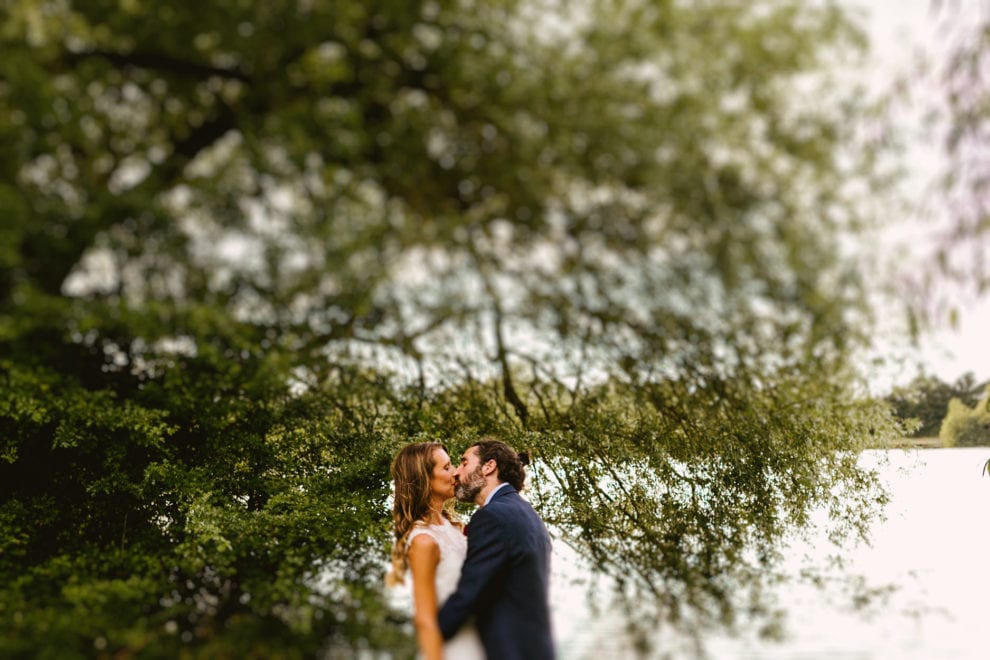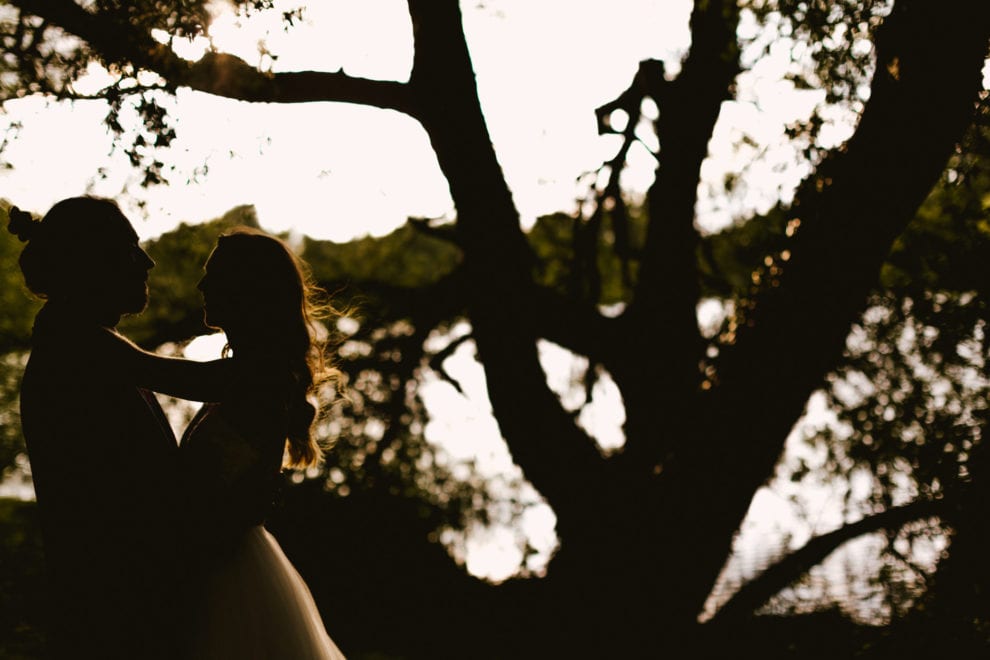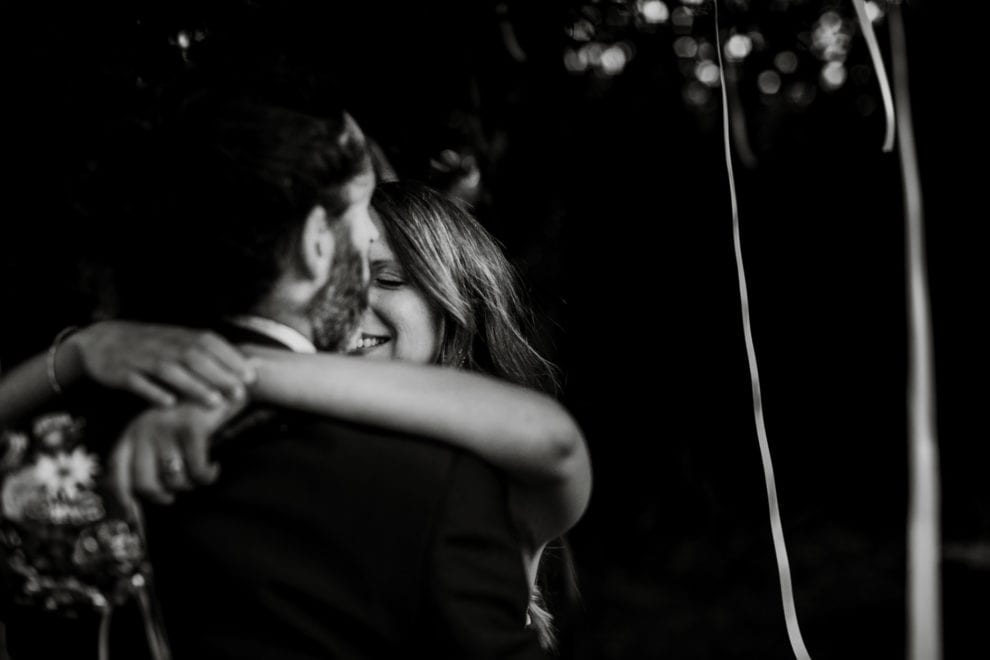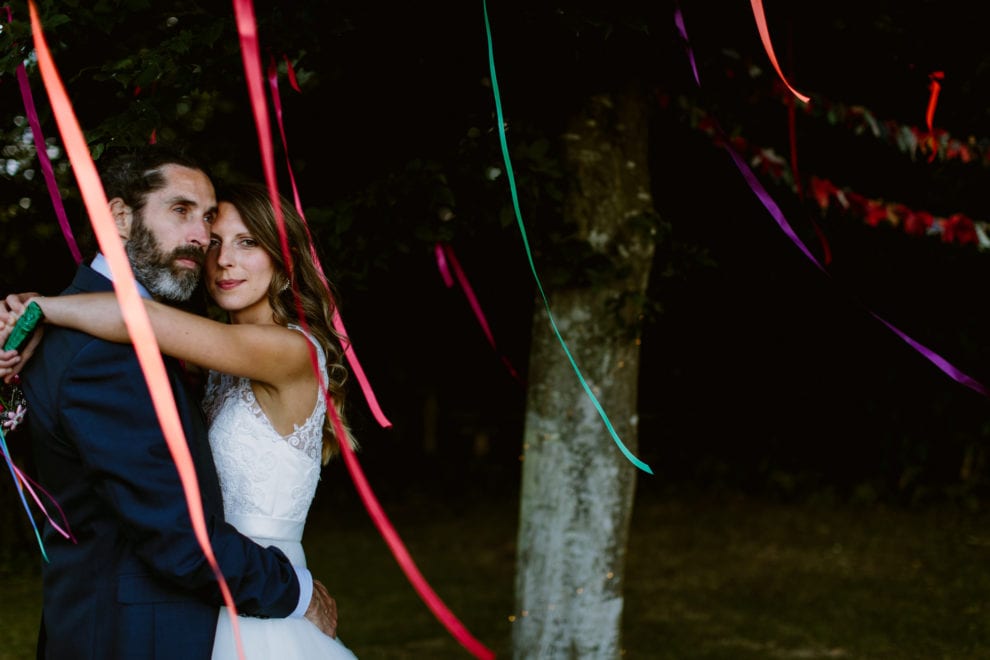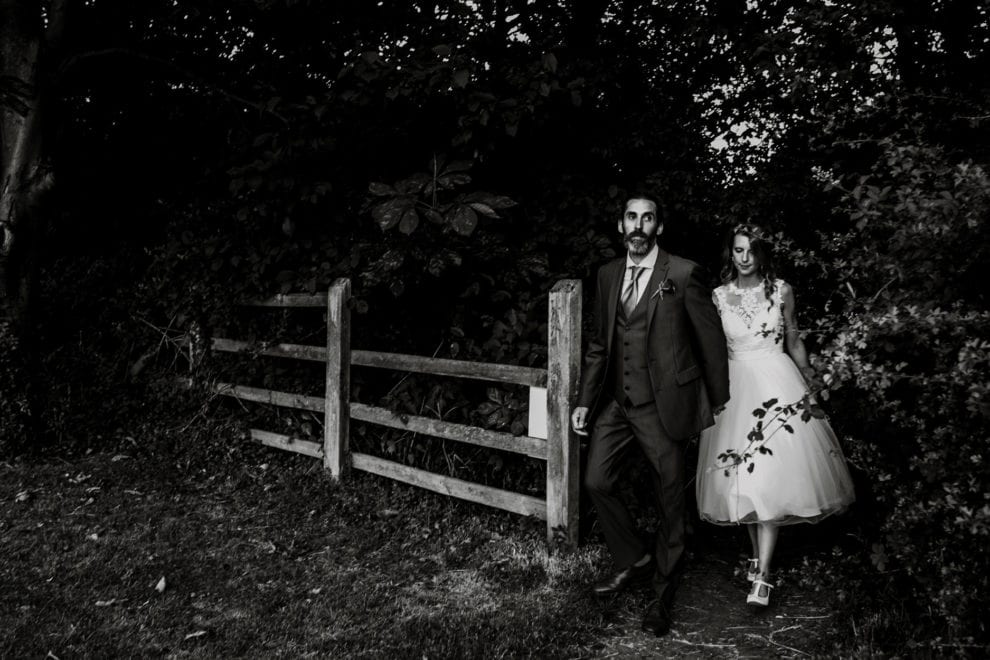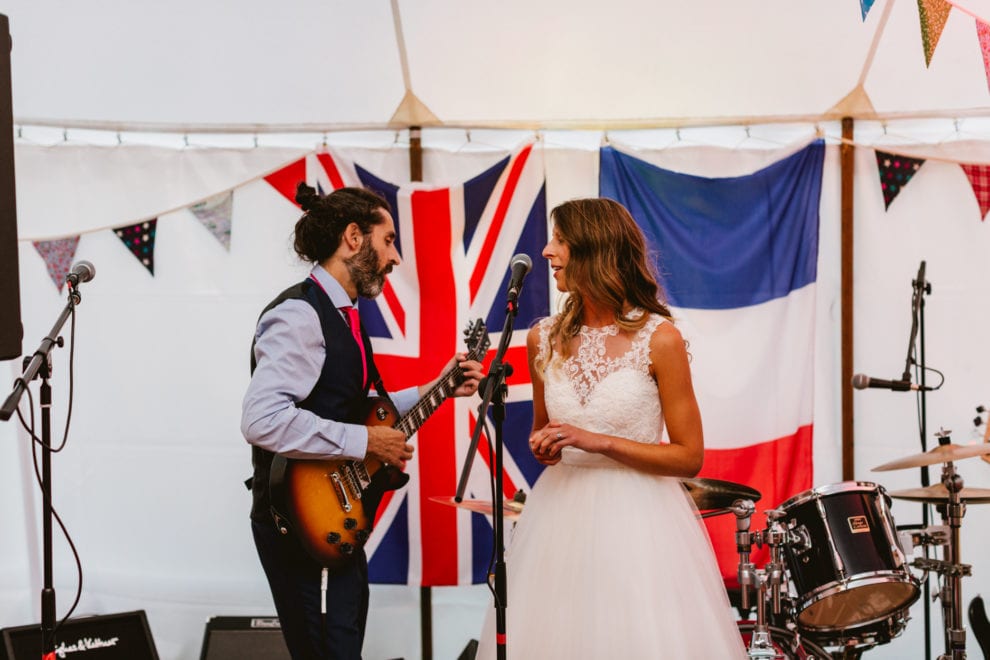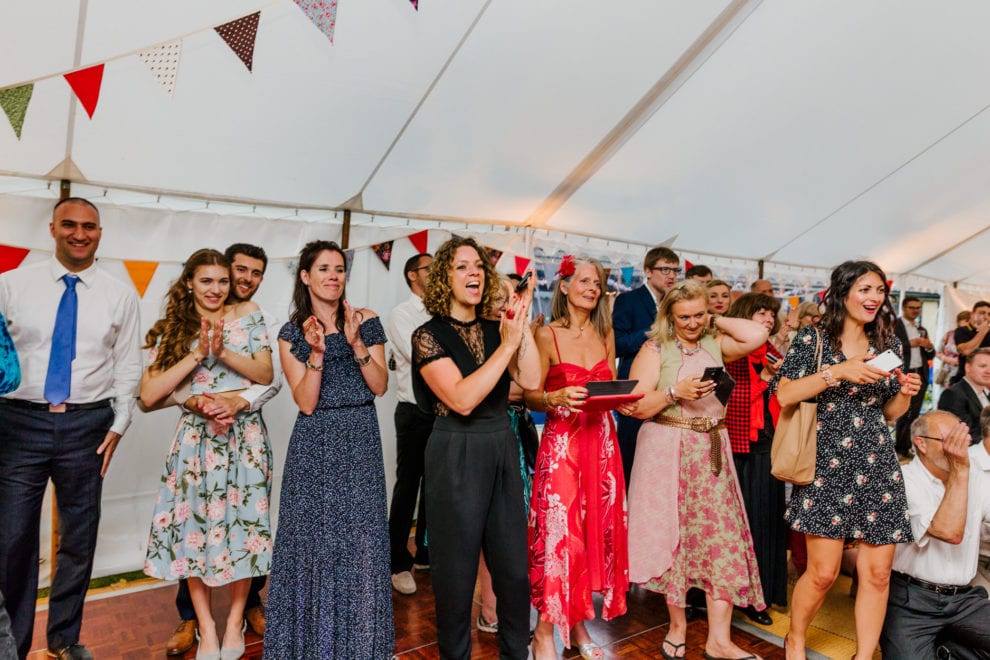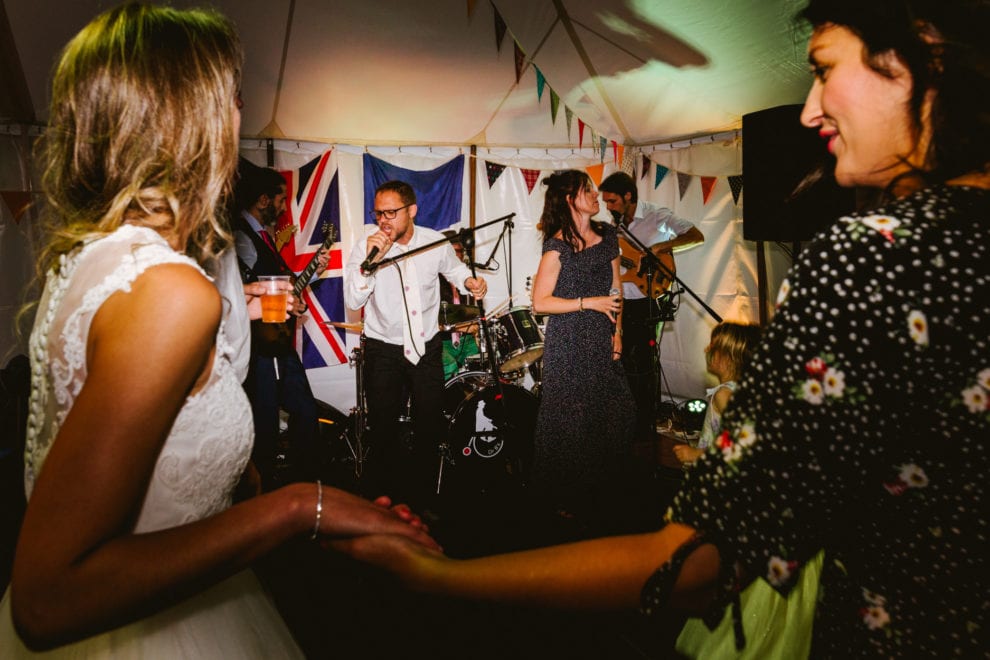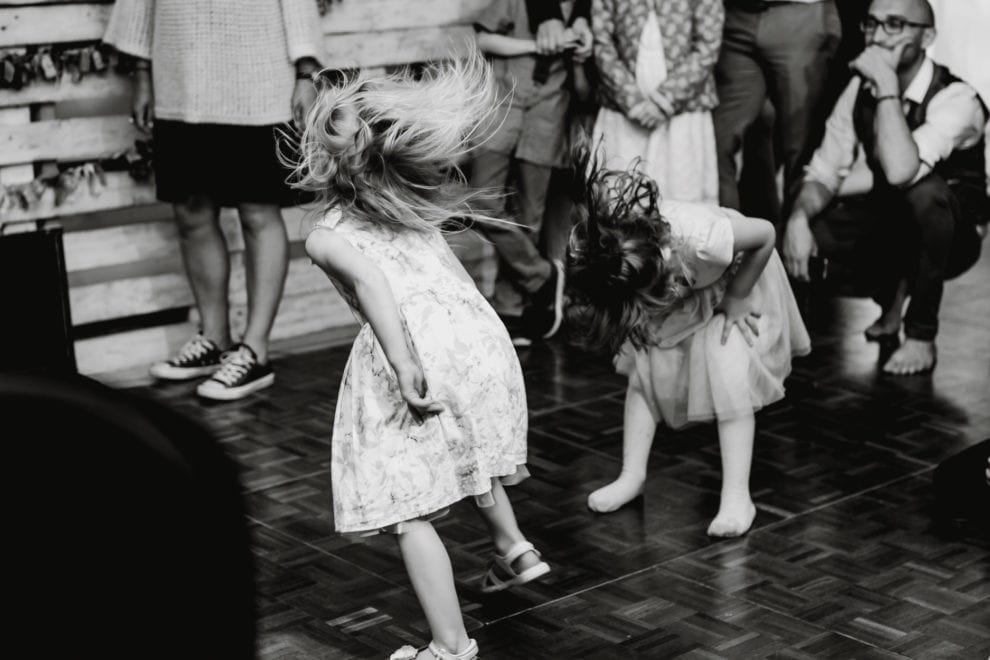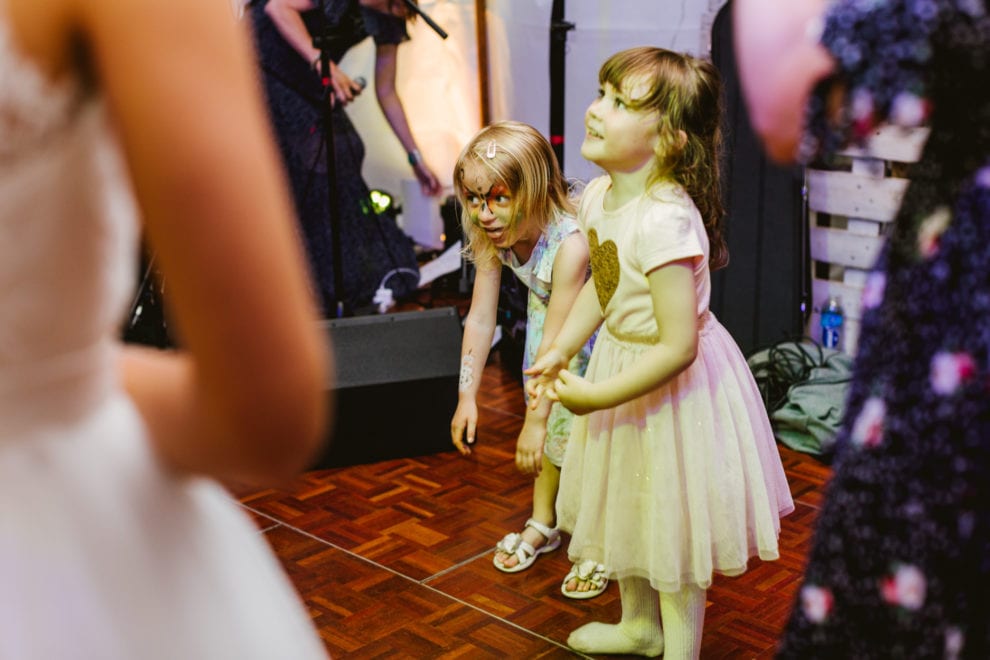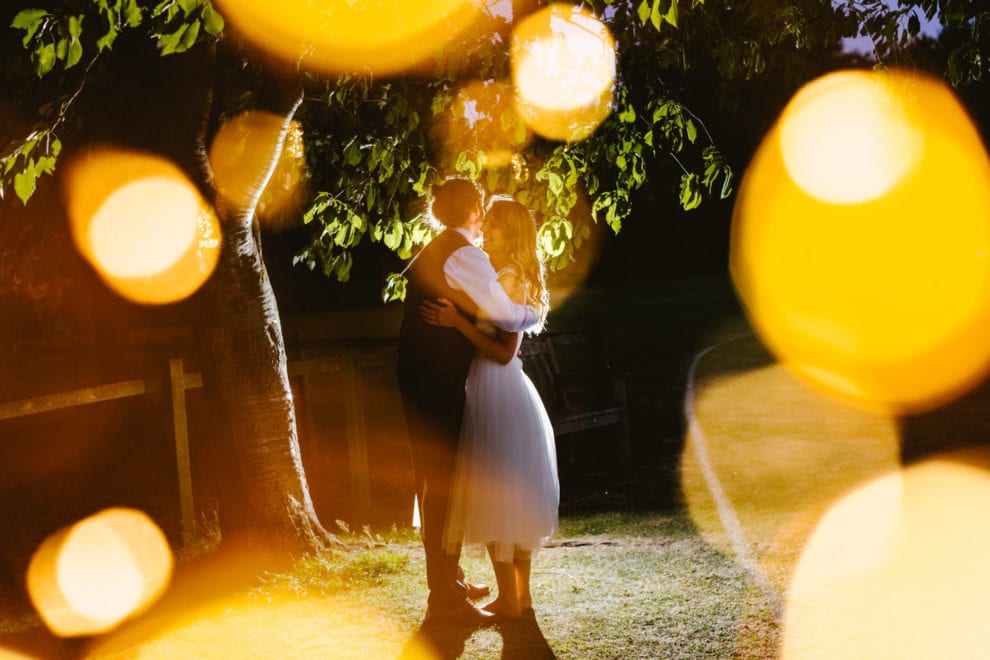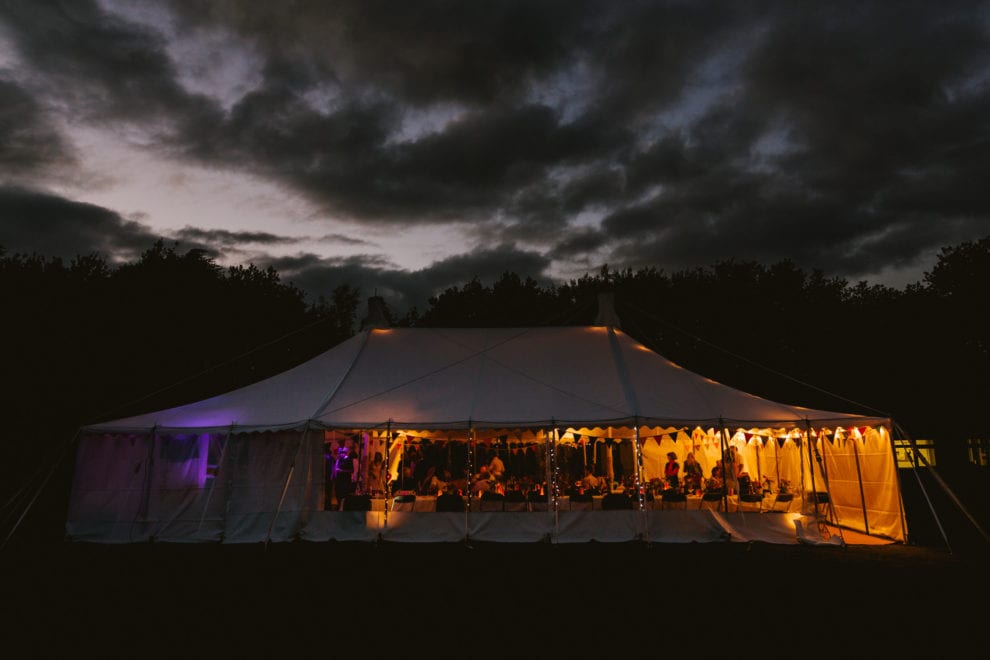 PREV. ITEM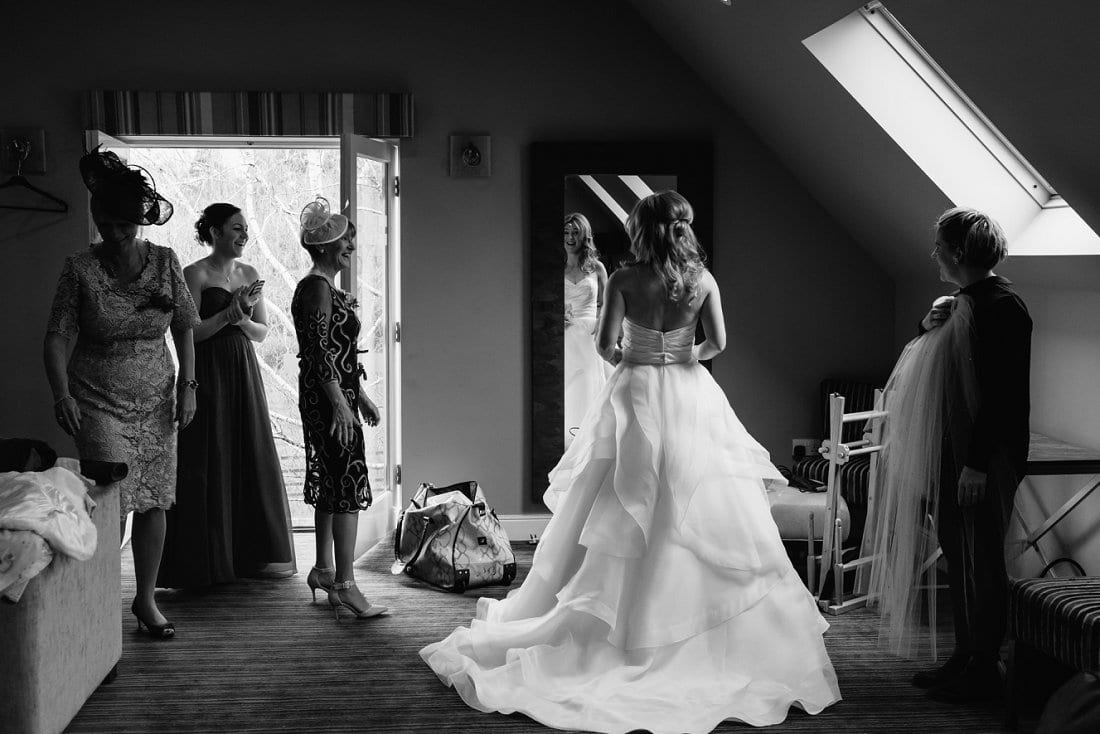 NEXT ITEM