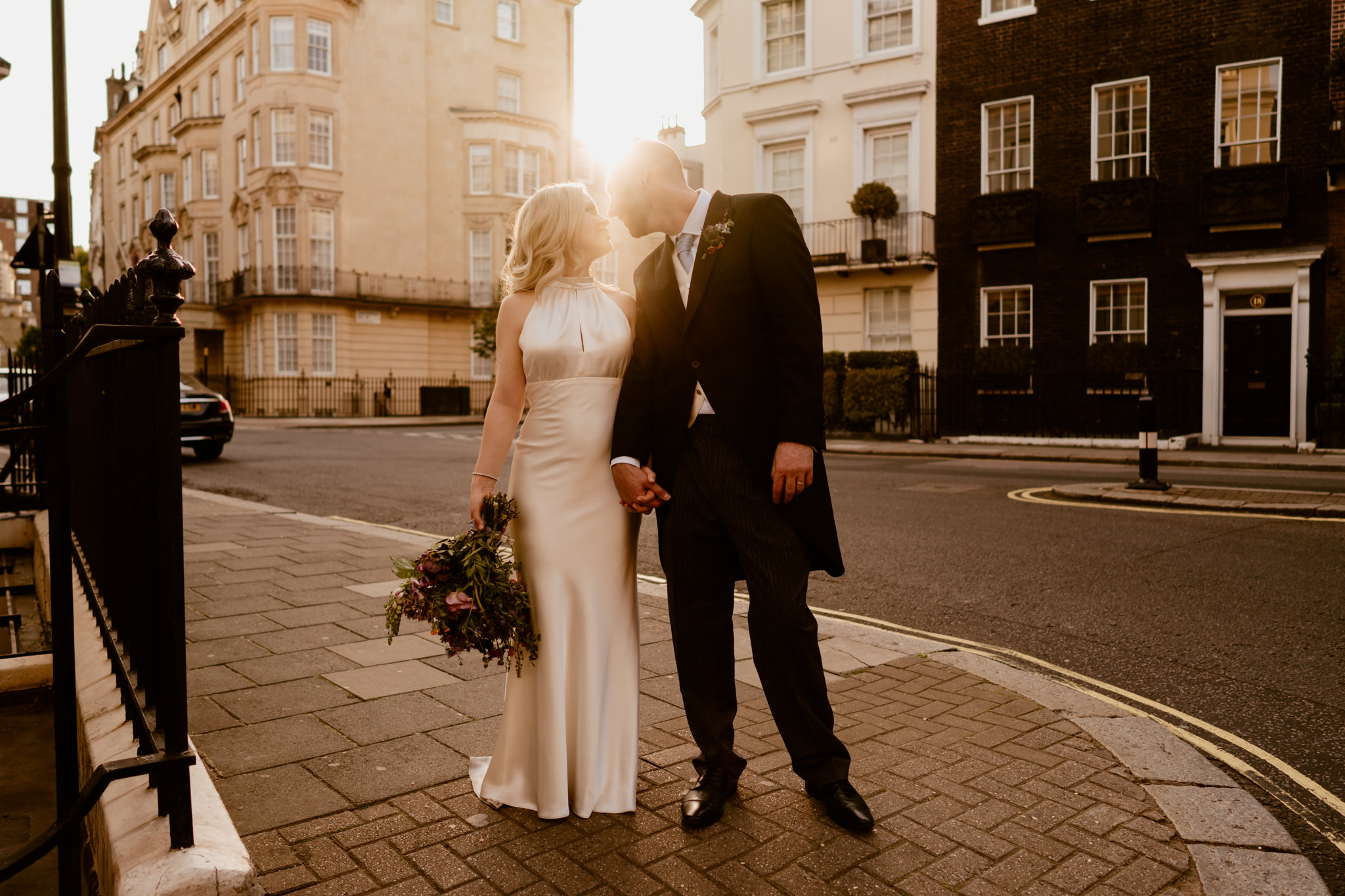 It was a total joy to do the wedding photography for Georgie and Scott wedding at Dartmouth House back in May. It was a wedding two years in the making because of covid, but it was an amazing day and totally worth the wait! It was a day packed with wonderful moments, beautiful florals, epic dance floor shenanigans, and of course, it had Dartmouth House as the backdrop.
The Ceremony:
The ceremony was a beautiful humanist service conducted by Nikki at Perfect Day Ceremonies and held in the courtyard surrounded by gorgeous flowers by Joanne Truby. The courtyard is so lovely, you wouldn't believe you were in central London!
Dartmouth House Wedding Photography
Dartmouth House in central London is a stunning Grade II listed mansion house. It has a stunning marble staircase and grand hall for dining. Honestly, it quickly become one of my favourite venues in London. Dartmouth House offers a beautiful setting for any wedding, and is one of the loveliest places to get married in London. The venue offers seriously good food – and there stunning marble staircase which is perfect for photos.
Georgie looked all Hollywood glamour in her dress from Mirror Mirror and Scott wore a dapper tuxedo and tales and they both looked really gorgeous.
The perfect place for a London Wedding
The couple had a cocktail drinks reception in the afternoon, and a live band in the evening. The band - Supa Tight Band, were amazing - one of the best I've seen for ages! For dinner they had a slap up meal, and the first dance was a romantic slow dance. They finished off the evening with a sparkler exit.
If you're planning a wedding at Dartmouth House and need a wedding photographer please do, get in touch!
The TEAM:
Wedding Planner - Andri Benson –https://alwaysandri.co.uk/
Mirror MirrorBridal Couture –https://mirrormirror.uk.com/
Florist- –https://joannetruby.co.uk/
Make Up –https://www.amandarobertsmakeup.com/
Celebrant –https://perfectwordsceremonies.co.uk/
Video –https://storyboardvideos.co.uk/
Band –https://www.supatight.co.uk/
Wedding Cake –https://sugarplumbakes.com/