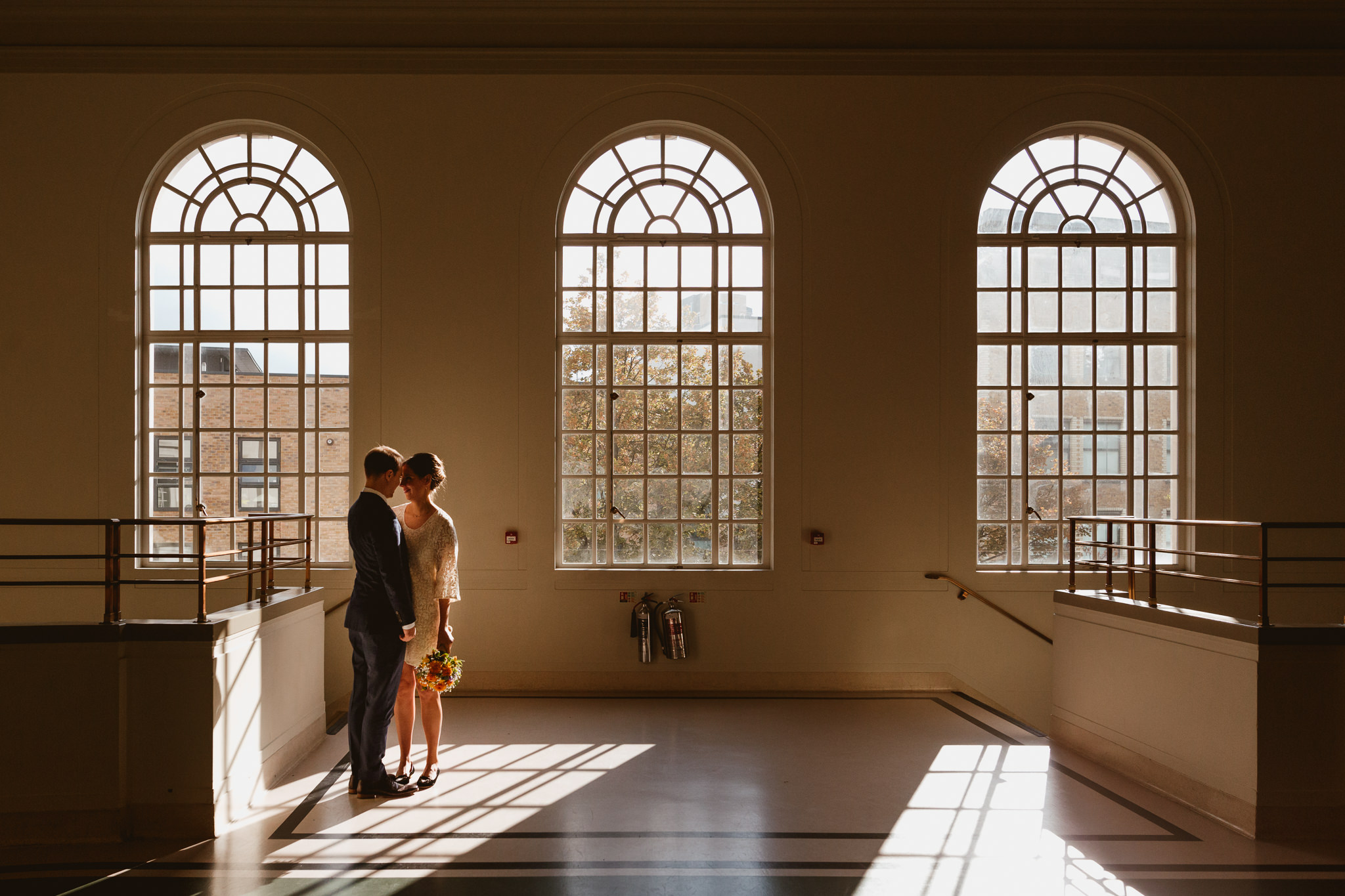 IF YOU'RE PLANNING A WEDDING AT THE PRINCE ALBERT PUB IN LONDON, YOU'LL LOVE THIS WEDDING FOR INSPIRATION!
What a joy to be the wedding photographer for this wedding at Hackney Town Hall and the Prince Albert pub in London. Simon and Hannah - are the cutest couple. Just look at the way they look at each other; adoring and filled with love and laughter. I adore them both and their wedding was a pleasure to photograph from start to finish. I loved being their wedding photographer
Their wedding, back in October (who knew it could be warm and sunny in October), personified everything about them. It was super cute (dinosaur topped wedding cake, Hannah's cute cat pumps, pie and mash for dinner, 60's cute wedding dress, I could go on....) It was also totally all about family, friends and getting them together for a good old shin dig. And to help to dance the night away, Simon called in his mates (Thom Weller, Greg James and Linzi Symons) from Radio 1, who did a grand job.
Hackney Town Hall wedding photography
It was also a real testament to doing things their own way and not being guiding by wedding traditions. For example: They met in the pub with their family and friends before the wedding. They walked to Hackney Town Hall together (holding hands). They walked down the aisle together (awesome) and they had three wedding cakes (Hannah used to be a supremo baker - I know I taste-tested her cakes years ago!).
The whole day was about having a relaxed, friendly party atmosphere and they totally nailed that. It was perfect. Enjoy the photos! x
Ceremony: Hackney Town Hall, London Venue: Prince Albert Pub, Camden, London.
Hannah's dress: Indie Bride
Simon's suit: Beggar's Run
If you are getting married and need Hackney Town Hall wedding photography, I'd love to be there to capture it all for you – do get in touch!