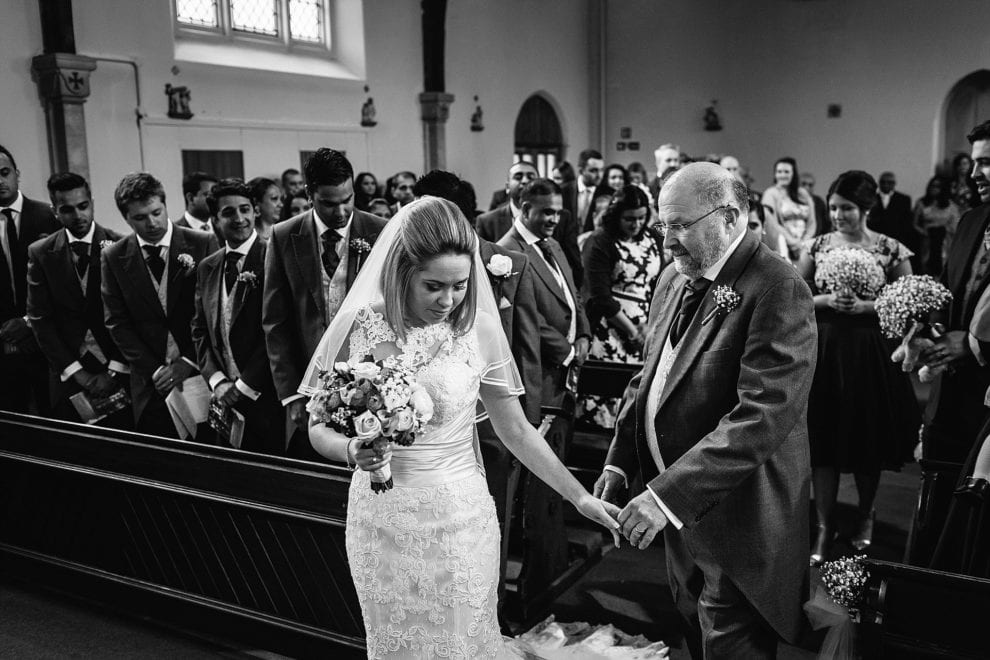 Beautiful wedding at Goldstone Hall in Yorkshire Wedding
Some people ooze warmth and friendliness, they make you feel welcome and at home as soon as you meet them; Sarah-Jane and Pez are these people. And for their wedding they wanted to create a feel to their day that carried on that theme. Sarah-Jane fell in love with Goldstone Hall because it felt like a home to her. Some venues can feel too big, or stately - but not Goldstone Hall - it's a beautiful and cosy house, filled with warmth and lovely family details. It was the perfect venue for SJ and Pez to hold their wedding.
Justin Alexander Dress
They held their ceremony at SJ's local church in Ecceshall and used lots of other local suppliers too. SJ's make up was done by Laura Halford, and her hair by the Francesco Group also based in Ecceshall. Her beautiful flowers were by Flowers by BB. Sarah Jane wore a stunning Justin Alexander dress and gorgeous Rainbow Club peep toe shoes. She looked absoloutely amazing!
What I loved about their wedding was that it felt truly authentic. It was about them. It was about their families and friends coming together and celebrating with them on a very special day. It didn't matter that it rained, it actually made the whole day feel more cosy.
Truly authentic day
But I can't show photos of this wedding and not give a special mention to Pez's best man speech! It was truly hilarious and involved a game called "Shoe Mr And Mrs", photos of Pez as a child and everyone got to wear Pez style childhood florescent glasses! Genius!
After the wedding Sarah sent me a message . It's awesome to receive such great feedback.
Sharron, you were so brilliantly discreet and took a great mixture of beautifully natural and creative shots, ones which we will cherish forever. We also received the most amazing slideshow which I watch almost every day - it makes me so happy ! You are so very talented and I can guarantee if Sharron is the photographer at your wedding the photo's will be brilliant. Thank you Sharron xxx
If you are looking for Goldstone Hall Wedding Photographer, please do get in touch – as I would love to be there to capture it for you.