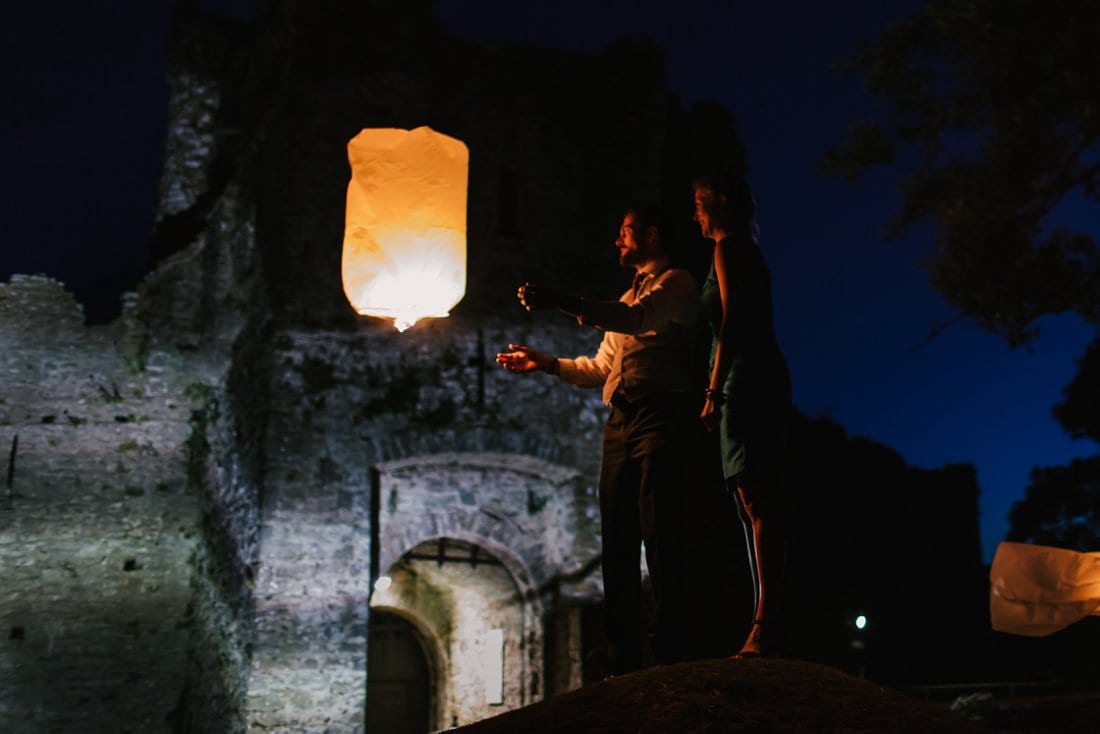 Kate and Nick's Manorbier Castle wedding was truly stunning.
Manorbier Castle in Wales is a STUNNING venue. Set back in the rocks on the Pembrokeshire coastline, Manorbier Castle was a joy to photograph from start to finish.
And lucky for me I got to sleep in the castle the night before and wake up surrounded by the excitement and happiness of the start of Kate and Nick's wedding day.
They got married in June and it was a gorgeous summer's day, flowers were in full bloom and everything smelled warm (if that's possible of course)!  Although Manorbier does have it's own chapel, Kate and Nick choose to hold their ceremony a short walk from the castle.
Manorbier Castle is perfect for huge weddings, and is one of the loveliest places to get married in Wales. The venue offers an amazing atmosphere for a wedding – and there so many incredible backdrops that are perfect for photos.
They decorated the area with wildflowers, which I loved. The reception was a huge marquee in the grounds of Manorbier Castle. I love this venue because it's near the beach.
After the ceremony, guests were then led back to the castle by Kate and Nick.  It was a beautiful day and I was thrilled to capture it for them.
Enjoy x
If you're planning a Manorbier Castle wedding or any wedding in wales,  I'd love to be there to capture it all for you – so please do get in touch!