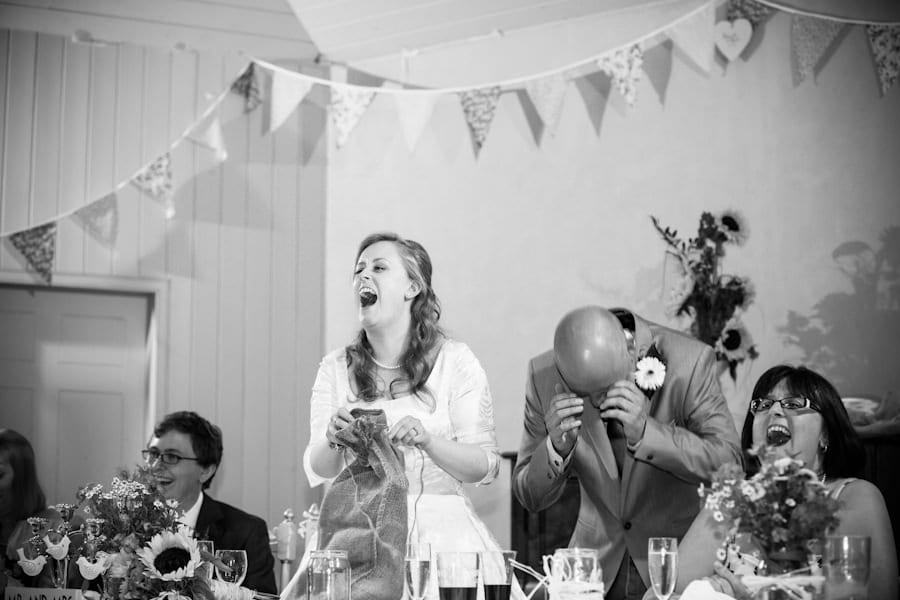 Hannah and Chris got married at Woodstock Town Hall Wedding, which is the local town hall in Woodstock with beautiful light from a very grand window. It was such a fun wedding and even the rain didn't dampen the day!
When Hannah and Chris started telling me about their wedding day, I got what can only be described as excited butterflies! I wanted to squeal with excitement.
Hannah's dress was a 1959 original from Abigail's Vintage Bridal, they were hiring an old bus to ferry people from Woodstock Town Hall to Great Barrington Village Hall for the reception. They even managed to get Bletchingdon Silver Band to play them out of their ceremony (to kick off Woodstock Live Festival)! It was pretty cool.
However, they forgot to mention the sunflowers! Beautiful, golden, summery sunflowers! And lots of them. They were such an amazing and colourful feature to the day. They also managed to organise their wedding around their super busy lives, both are doctors. But luckily, Hannah has some extremely talented friends. Beth, one her bridesmaids, is a very talented lady who designed all the wedding invites, and names places. You can see her awesome work here: Bethyboots.com.
And Hannah's lovely Granny made the bunting and the bridesmaid helped cut and tie the gorgeous fabric as napkin holders. I need more friends like that in my life! Not only that, Hannah and Chris got married on my mum and dad's 50th wedding anniversary. I think this stands them in pretty good stead for the future.
If you're planning a wedding in Woodstock or around Oxford, get in touch!