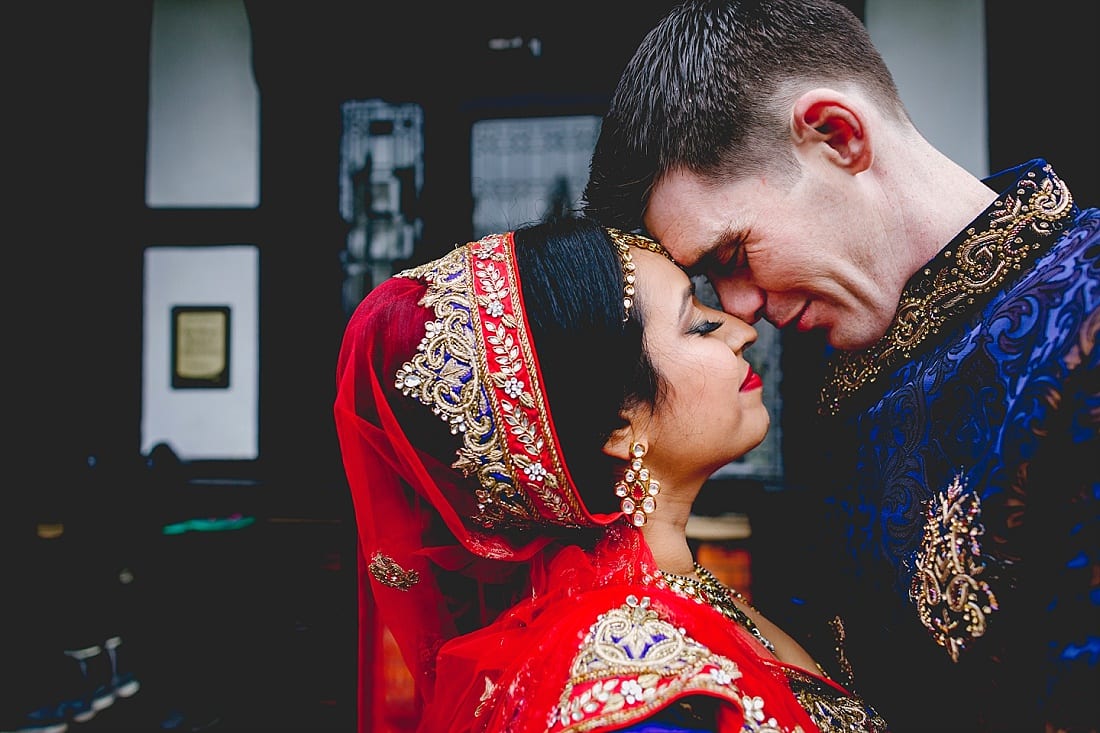 Bee and Jon had two wedding ceremonies – an English civil ceremony and a Hindu one, this blog post is just concentrating on their first one – the Hindu ceremony.  The wedding took place at the Hare Krishna Temple just outside Watford. It's actually called Bhaktivedanta Manor – which is the centre for Hare Krishna and was given as a gift by Beatle George Harrison.  
It's a beautiful venue – you can feel the tranquility and spirituality as you walk around the grounds. It really is stunning – and definitely worth a visit if you are nearby. 
The storytelling was wonderful
I feel like I know Bee and Jon fairly well now. We first met at Bee's cousin Reshma's wedding last summer at Poundon House (you can see their blog post HERE).  And it was lovely to be asked to photograph their wedding day as well. It's great to build up a rapport with couples – and their families too. I'm not massively experienced in Hindu weddings – but I absolutely LOVED every minute.
The storytelling and ceremony that gets weaved into the day is just brilliant – from shoes being stolen, money paid, fire,  taking seven steps into marriage – it was all amazing and to be trusted to photograph all that was incredible. So – THANK YOU Bee and Jon. It was a total and absolute pleasure.
Here's a few – well quite a few actually – images from the day. Enjoy
Sx
If you need a Hare Krisna Wedding Photographer please do get in touch – as I'd love to be there to capture it for you