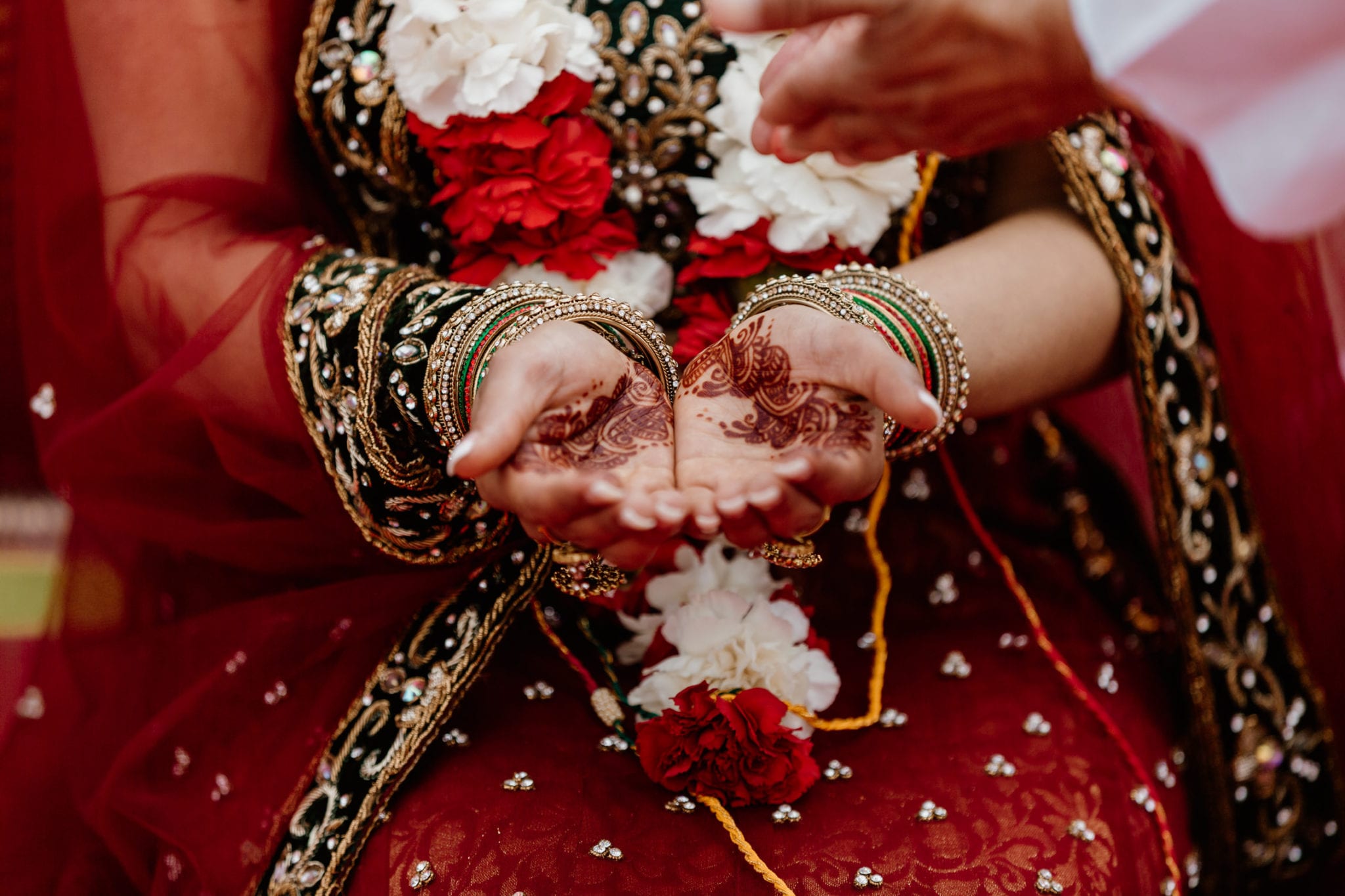 Reshma and Connor has the most glorious wedding day at Poundon House in Oxfordshire.
Set in the beautiful grounds of Poundon House in Oxfordshire, Reshma and Connor decided to have three wedding ceremonies in one day. YES 3!! Not because they are greedy - but because of some silly English Law.
Apparently you have to be officially married before you have another type of ceremony. (Actually, this is also the case for Humanist ceremonies too - where you have to have the legal bit first and then do the other ceremony after).
Three weddings in one day
Reshma and Connor wanted to hold their beautiful outdoor Hindu ceremony at 11am - a sensible time that their guests could arrive for - but which meant their Legal Bit would have to be before that. But to get round this, the lovely people at Bucks Registry Office then agreed to pop over at 9am and do their official duties the. Then once the guests had arrived and after the Hindu service they would come back in the afternoon for the third Renewal of Vows.
The clever thing was most people didn't realise it was a renewal ceremony - the Registrar worded everything so cleverly that it flowed really well. I've split this blog post into 2 - the Indian part and the English part - otherwise it would be a really LONG post!
You can see PART TWO HERE
If you need a Poundon House Wedding Photographer please do get in touch - as I'd love to be there to capture it for you