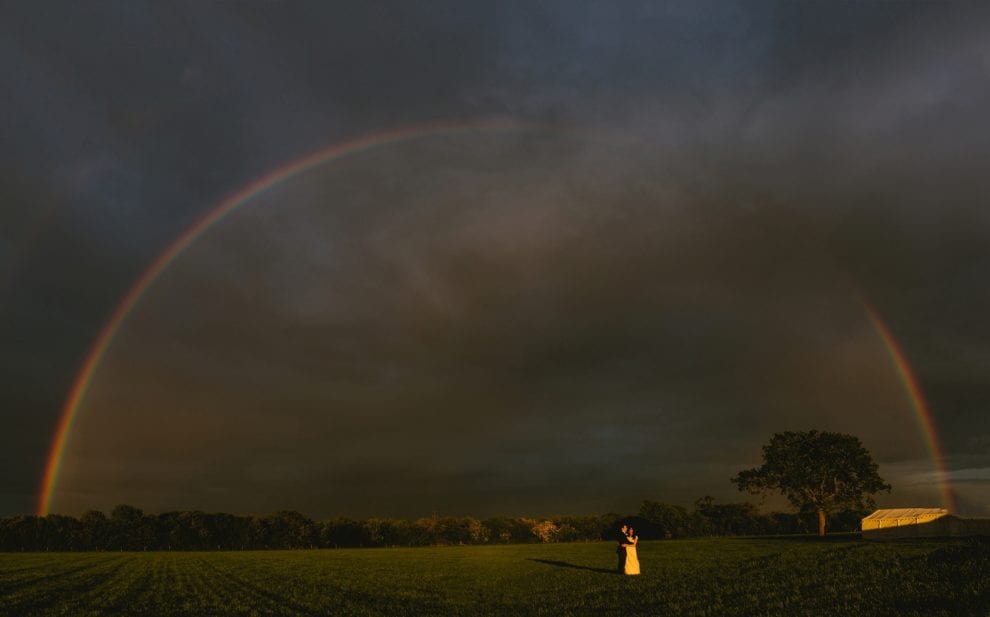 Charlotte and Paul had a Humanist tipi wedding at Oak Tree Farm in Quainton in Buckinghamshire.
The tipi had been planned for dinner but because of the weather forecast, they decided to get a marquee at the very last minute!
Tipi Outdoor Wedding
I adored Charlotte and Paul's wedding day. It didn't matter that it rained nearly all day. What I loved about the day was the people . Charlotte and Paul's friends and family were some of the loveliest people I have ever met and these are the people that made their day so special. What it really showed to me was that no matter what happens on your wedding day, as long as you have family and friends around you can't go wrong.
The heavens opened
Charlotte and Paul had a Humanist, outdoor ceremony at I Do Country Weddings venue at Oak Tree Farm in Quainton, Bucks. The tipi had been planned for dinner but because of the weather forecast, they decided to get a marquee at the very last minute! Paul spent much of the morning helping put it up and decorate it. They had celebrant Liz Harwood along and she did a great job – even though the rain nearly stopped play as it was so loud against the marquee!
After the ceremony, with drinks flowing, the rain continued to hammer down – honestly, I don't think I've ever seen weather like it! BUT with my handy Met Office mobile app, I knew that it was going to stop and we would get a chance to do some group photos and a couple session. But we wouldn't have long before the rain started again! After that, it was dinner time and everyone moved into the tipi for warmth from the fire pit, and for food and speeches.
Magnificent rainbow
Just before the speeches were about to start, I looked out of the tipi and noticed that the sun had popped out, so I grabbed Charlotte and Paul and we headed outside. I know that I'm obsessed with weather – and am endlessly telling my kids to "ooh look at the light" (as they groan with boredom) but I knew that we were about to have something special. Dark cloudy skies, bright sunshine, twinkly flecks of rain – I could feel that it was rainbow weather and just as I uttered those words, out of the corner of my eye I spotted a spark of a rainbow and we watched in awe as it spread itself across the sky! It was spectacular! I think I may have even squealed. 😉
It really was a brilliant end to a lovely wedding. But it would have been a beautiful day, with lots of laughter and hugging – and you can't go far wrong if you have that at any wedding!
After the wedding Charlotte sent me this message:
THANK YOU so much for the photos. We LOVE them. It really does bring back memories and it's great to see everyone having a lovely time. Thank you for capturing our families so well, my mum will be over the moon. The rainbow shots really are the icing on the cake!
Here's a few photos from their day – enjoy!
If you're planning a humanist tipi wedding in Buckinghamshire, get in touch!