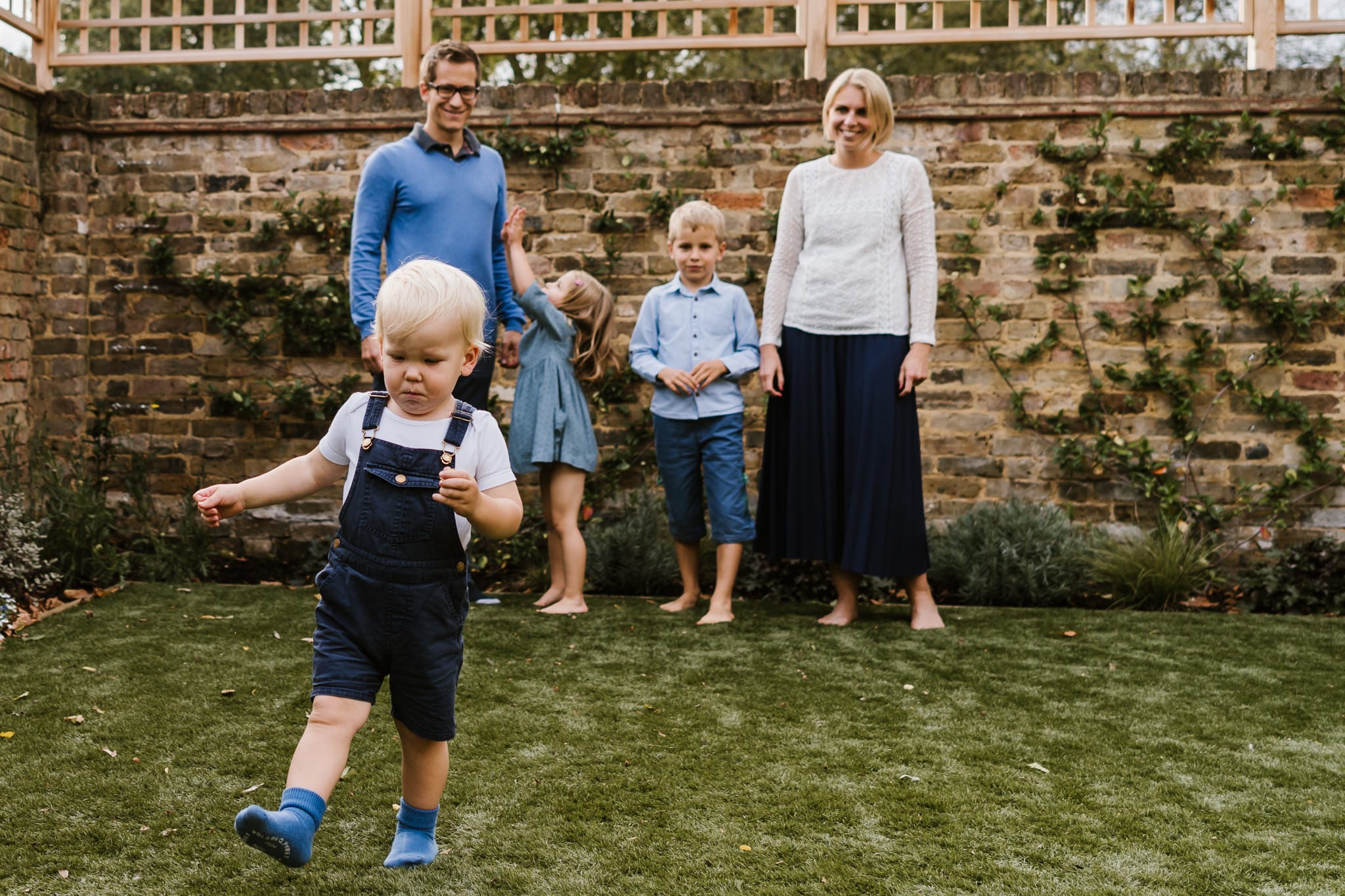 Amanda and her family were gorgeous. I absolutely loved this London family photography session.
Everyone thinks their children are really naughty whenever I photograph a family. It's really funny to see. These children were the best I've ever seen!
I always start of my sessions with a posed family photo. I really think it helps to relax everyone. It also makes the kids think they are being super good and that their "work" is done and they go off and play and pay me no further attention - which means I can then just capture them playing naturally.
After a few snacks in the kitchen we all went outside to play tag in the garden! I do love to see adults getting involved in these games too. It's a great way to capture a relaxed, natural portrait of the family.
If you're interested in a relaxed family Photography session - get in touch now and get booked in.