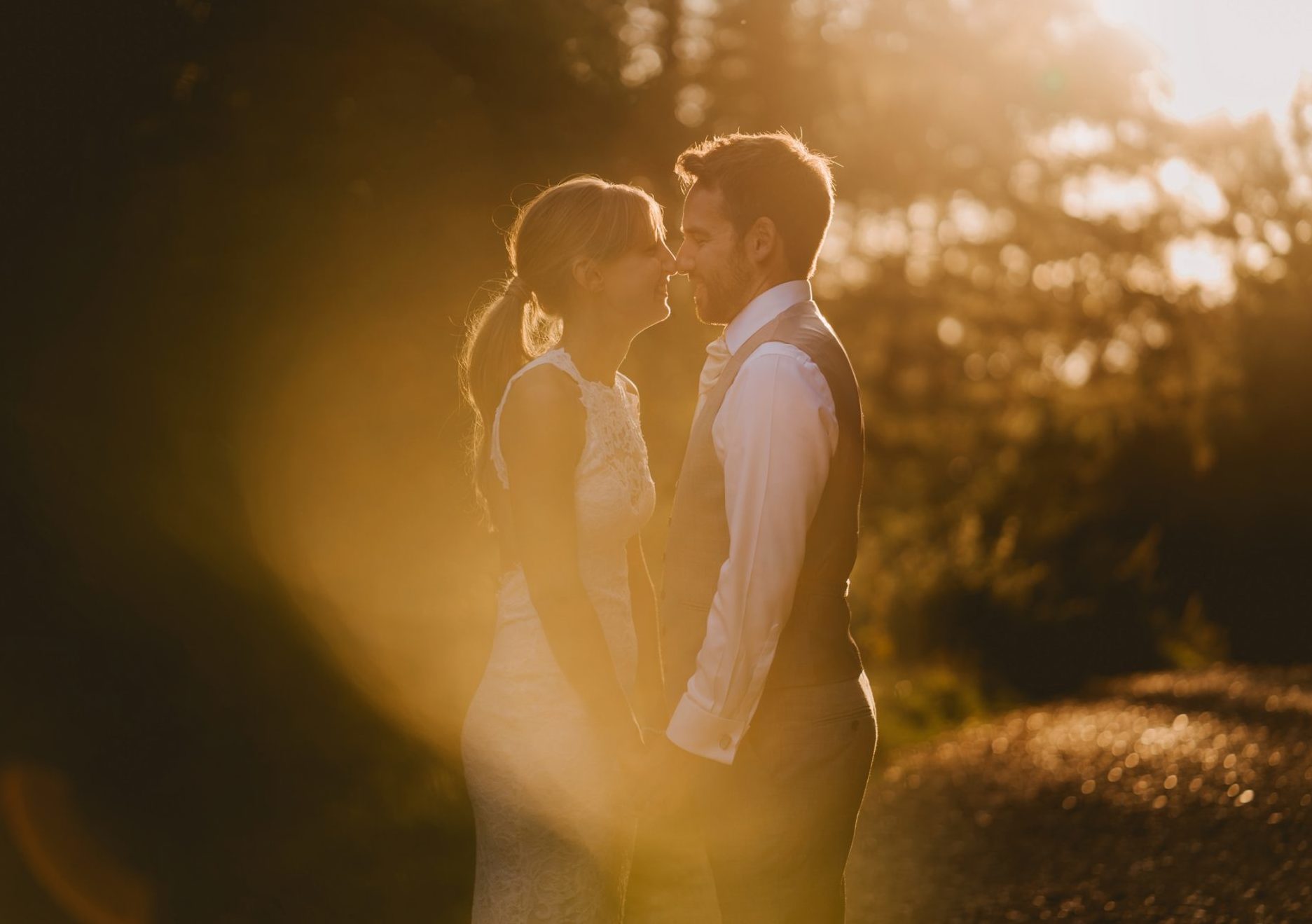 This beautiful woodland wedding took place in a quiet corner of the Hampshire countryside - and it was completely perfect.
I joined Kim while she and her friends were getting ready at a nearby airbnb. It's always so much fun to join the bride while she's getting ready. I get to meet the family and get a little introduction to who the important people are. Once ready, we headed off to Joe's parents house.
Chilled out woodland wedding
The ceremony was a humanist service in the the back garden, conducted by a family friend. They read their own vows, it was really very touching. Because Joe and Kim had been officially married before, the celebrant forgot to ask the Best Man for the rings - which led to a lovely moment after the ceremony when Joe and Kim were having a quiet moment in doors. He bought them in and they got to put their rings on there!
They decorated the garden with bunting and flowers, the flower arch over the summer house was stunning. Having a wedding at home creates such a different vibe to other weddings - everyone is so much more relaxed and just ready for a fabulous time.
The reception
The couple had drinks and canapes in the afternoon, and a live band in the evening. I loved how they created a day around their parents garden - it really was very special. For dinner, guests helped themselves to pizza from Deli Vita's awesome Pizza van and tea and coffees were supplied by Bamboo Coffee mobile tea and coffee van - extra points for being eco friendly too!
The couple
Kim wore a lacy dress and Joe wore a fab wool three-piece suit and they both looked really incredible. Kim's dress was from Grace Wears Lace - figure hugging and gorgeous. She also wore super cute flat lacy sandals, which were a stroke of genius for walking in the woods and perfect for on the grass.
Advice for planning your back garden woodland wedding
What I loved about Kim and Joe's day was how in such a small space - they really made it work for them. No one needed to go into the parents' house and everyone was happy being in the beautiful garden and enjoying the chilled out vibe.
But my favourite bit about the whole day was not only how awesome and chilled Joe and Kim were - but that they SANG their FIRST DANCE! There were many tears! It was epic!
If you're planning a relaxed woodland wedding at home or other venue then I'd love to be there to capture it all for you. Do get in touch!
See more